The 26th climate change 'Conference of Parties'—governments which have signed the UN Framework Convention on Climate Change—is being currently hosted by UK in partnership with Italy in Glasgow at a very critical period when the global nations are trying to catch up with the lost economic growth during the Covid-19 pandemic.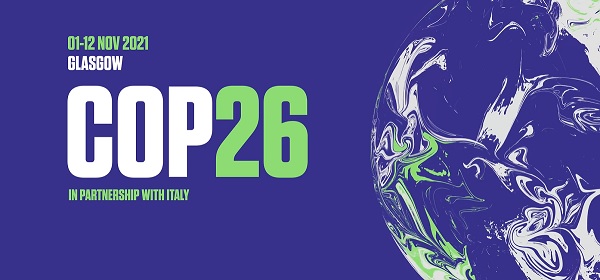 Furthermore, the World Meteorological Organization reported that the levels of greenhouse gases are rising to new record levels. It is thus becoming evident that the commitments made by the countries under the Paris 2015 Accord—adopting a 'bottom-up' approach, countries have decided by themselves as to by how much they will reduce their emissions by a certain year in the form of Nationally Determined Contributions (NDCs) —to keep the rise in the global average temperature to well-below 2oC above pre-industrial levels are not sufficient enough to contain the rise in temperature at 2oC even.

On the contrary, if the reports are correct, the current levels of climate ambition announced by 195 countries indicate that emissions would actually rise by 16% over 2010 levels. At this rate, the climate scientists worry that the world would end up with a rise in temperature of 2.7oC by the turn of the century. This apoCalyptic rise is viewed by the learned as a species-threatening prospect. Even the national security is said to be impacted by climate change: long-drawn-out droughts, poor access to water, fatal heat waves, wild-fires, untimely floods, spread of killer disease, resulting vulnerabilities of livelihoods, etc., will all lead to migration of people leading to conflicts within and among countries. Therefore, the first priority of the Glasgow meet would be to arrest this course.

Now, the moot question is: How Glasgow will address this growing menace? As the US, EU, Britain and China have already agreed to the IPCC's recommendation of achieving net zero carbon dioxide emission by 2050, there is every likelihood of demanding for its adoption by other major economies for containing the temperature rise within the defined goal of 1.5oC. Although decarbonization is essential, net zero emission is likely to put tremendous pressure on the growth of India's carbon-intensive industries such as steel, cement, transport and fertilizers, which are incidentally, very critical for its GDP growth. The worst victim would be power sector, the country's biggest coal-user, for India is likely to hit peak consumption of power in 2030 or 2040 owing to our expanding economy, resulting industrialization, growing population and urbanization.

In the light of these ground realities, India is likely to face difficulty in proposing a credible response, despite the fact that India's per capita emission is only 2.47 tons, while the emissions of US, China and EU are about 7 times, 3.4 times and 3 times, more than ours respectively. It may even find it difficult to demand rich countries to achieve 'net-negative' emissions under the plea that the developed world accounts for 75% of accumulated greenhouse gas emissions in the atmosphere. But it can certainly showcase its clean energy drive for installing 450 GW by 2030 and bring down the share of thermal power to 50% of total power generation in the country by 2030.

Showcasing these realities India must argue against the unfair timeline proposed for all countries on net-zero emissions. For, historically rich nations being the largest polluters, they must first transit to clean energy by the end of this decade, which alone can grant some space to poor nations to address the challenges of poverty and to achieve global sustainable development goals. Simultaneously it must insist for making finance and efficient technology made available at affordable rates to the developing South for it to transit to clean renewable energy.

If COP26 at Glasgow really wants to ensure an outcome that is in line with the demands of the science, it must foCus on providing the means for such transition to renewable energy to poor countries, else the goal of containing global temperature rise to 1.5oC will remain elusive. In the 2015 Paris Meet, it was agreed by the developed countries to provide $100 bn a year as climate finance between 2021 and 2025. But this promise too is turning out to be the same as what had happened to the promise made a decade back in Copenhagen and then later in Cancun. It is time that the countries with rich industrial pasts to realise that it is they who contributed disproportionately to today's climate change and hence owe more to tackle it.

India should therefore stick to the principle of equity in addressing climate change and demand from the G-20 viable solutions with due support to global south in terms of liberal finance and technology to make averting the worst consequences of global warming a truly global effort.