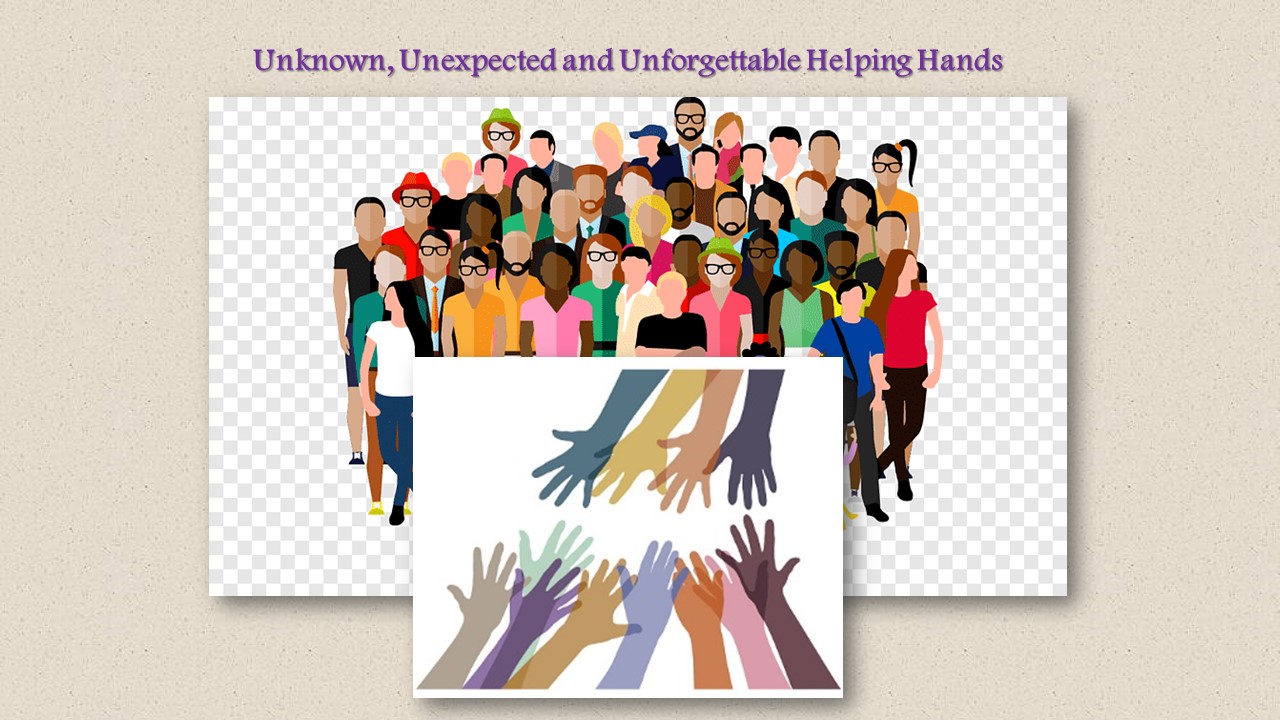 Some incidents, some persons, some events stay in one's mind for long with great gratitude. There may be many like this in everyone's life. We would not have seen that person before or after. Yet, that event and incident got saved in our memory. I just share a few poignant/ strange/stupid/unexpected/personal incidents of help or support received by me but carved in my memory strongly.
Ragothama Rao an elderly school teacher who came to my home in my village during our family's tough time just for a month to teach me on my mom's request. Though the tuition had to end abruptly I remember he blessed me for a nice future. He was responsible for my interest in Maths.

The one who served a delicious lunch for me and my colleague in a homely mess on our way to Ooty when we were stranded in a small place; he said he obliged us because I looked like one of his favorite clients.

A young guy who helped me and my colleague board a crowded train from Patna to Ranchi in the mid night. He asked me 'Do you drink? Do you smoke? Do you have women in life?' When I answered 'No,' to all, he laughed and asked 'What you live for?'

A gentleman who guided me to my place in Ghatkoper during my first visit to Mumbai in 1971 in the heavy rains that was lashing the city.

A cycle rickshaw man who safely dispatched me to a lodge when I got stuck in the Salem bus stand in the middle of the night and it was raining on my way to Mettur. I was very young and timid at that time.

A lady who purchased my drawing for the price I quoted when I kept it in the exhibition years back. I didn't even see her personally.

The friendly German Couple who accompanied me and my colleague to some places in Germany and recommended the best beer. But, after tasting that beer I said 'This is also bitter.' for which she smiled and nodded her head.

The auto driver Mani who rushed me to Malar Hospitals when I met with the road accident in the night in Sardar Patel Road and admitted and vanished without taking any money. Later, after my treatment for 3 months and met him in the auto stand I thanked him profusely for which his answer was just a smile.
There are many more. Their helping hands and heart come to mind and go like a flash. I thank these unknown, unexpected, unforgettable helping hands and souls and thank them from my heart.