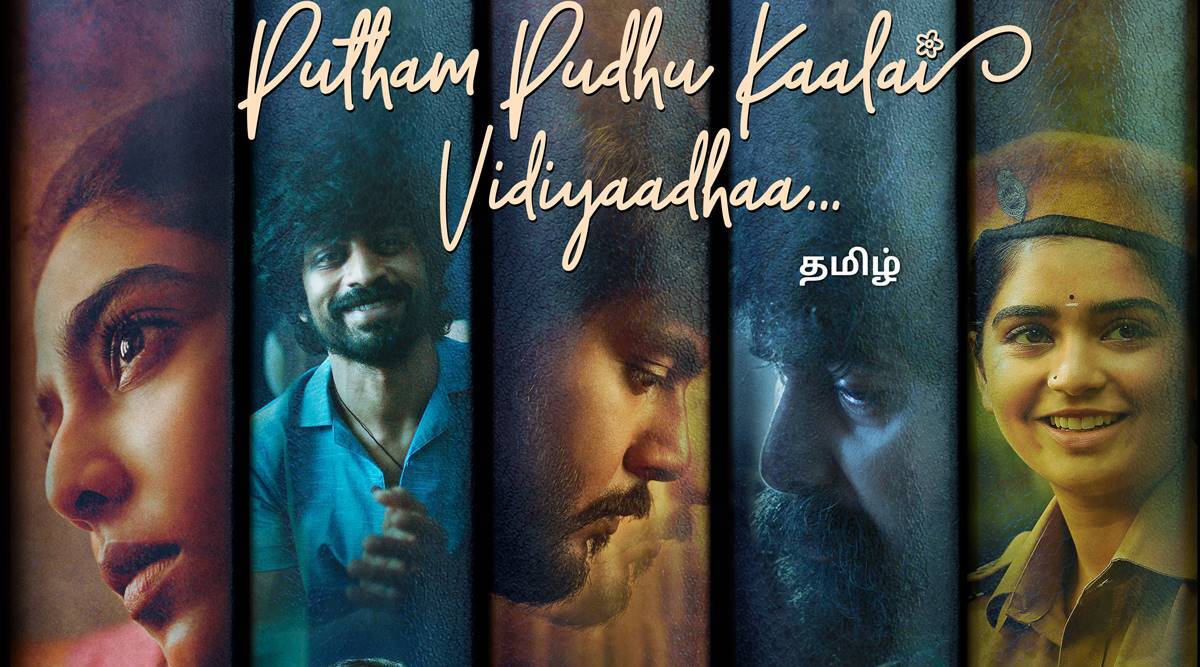 I don't like to comment on the absolutely commercial stuff churned out by the ace stars and their productions by a bunch of young up and coming directors. But, I tried to watch these short movies and anthologies screened now and then on the OTT platforms.

True, presenting a story in 20 to 30 minutes that too to make an impression in the minds of viewers is no easy task. The creativity as well as visualization need to be very strong and sharp.

There are five short episodes each one is of different genre with the common theme of the pandemic effect as the backdrop. They supposedly deal with human feelings and actions in such situations. The directors and writers as well as the artistes are total strangers to me.

The first one 'Mukakavacha Muththam' on the subtle love between two young traffic police and their help in uniting a couple is just passable with an unwanted inclusion of an uncouth dancing by the police to educate the public.

The second one 'Loner' is again about a boy and a girl. They communicate through video calls and live in opulence. They meet once in a departmental store also. But, their conversations are invariably on vibes, energy etc. for a change in the end the man sobs about his loss while the woman says she can feel his tears. They are new-gen guys. So I could hardly vibe or fathom their feelings.

The third one 'Mouname Paarvayaai' is positively boring on two silently warring middle aged couple during the pandemic and also ends stupidly.

The fourth one 'The Mask' can be termed the worst as it shows the coming out of a gay youngster after listening to the horrifying harangue of his school mate who leads a life like a don with wealth executing unlawful acts. God knows what connectivity is?

The fifth 'Nizhal Tharum Itham' carries some sense again on the modern youngsters' total nonchalant way of living with almost contempt for others including parents. A strong headed professional girl had to visit her father's place after his sudden death and meet some people around. She realizes her loneliness and indifference to her dead father. Indeed, a tame tale and narrated in an insipid way.

These are directed by Balaji Mohan, Halitha Shameem, Madurika, Surya Krishna and Richard Antony. Franky, I don't know anyone. After watching, I read several reviews written in the media. They are also as confusing as the anthology; some raving and some lukewarm.

I understand that the present gen's casualness is sporting shabby beards. unkempt hair for boys, crumpled, unkempt coiffure, dull skimpy shorts for girls,

Though I claim to read, write and observe a lot, I think I am unable to understand the depth or shallowness of the creativity of the present gen producers, writers and directors in Tamizh. The narration in all these films are for me most of the time either superficial or blurred. For me all lack logic and coherence.

Probably that speaks of the generation gap.