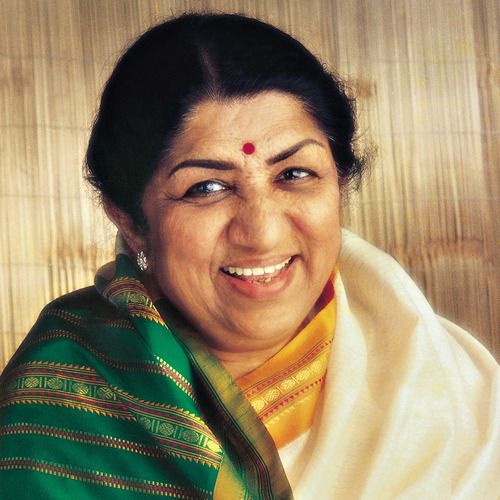 Writing a requiem to a Legend like Lata Mangeshkar is not an easy task; at least for me. I am used to her voice from my early years of listening to Hindi film music and the characteristic sugary sweet tenor is exclusive to her vocal chords only. Somewhere I read that it is only Lata's voice which is in the air all through the day and night in the whole world as some radio station would be broadcasting her songs in some part of the world. Is it not an amazing feat for a girl who was born in a modest family of a music master Deenanath Mangeshkar, a Marathi musician and who climbed the ladder of success to that level?

Lata tried her luck in film music at the age of 13 but was rejected as it was considered 'too thin' and offers eluded her. But, the musical career had a different plan for her. In 1949 her song 'Ayega aane wala' from the movie 'Mahal' of not so famous director Kemchand Prakash. Soon followed Raj Kapoor's hit films like 'Barsaat' and 'Awaara' where her songs became big hits. A not so attractive young girl traveling by train to recordings became a sensation gradually but definitely. She sang more than 25,000 songs and almost with every music director of India with her special loyalty to Laxmikant-Pyarelal. It is difficult to single out songs of excellence from Lata's great repertoire; yet, my favorite solos even today are 'Mujhe kisi se pyaar ho gaya', (Barsaat), 'Woh chaand khila' (Anari), 'Do pal rukha' ('Veer Zara' duet with Sonu Nigam) and 'Solah baras ki' ('Ek Duuje Ka Liye'). Even her songs in Tamil 'Engiruntho azhaikkum', (En Jeevan Paduthu) 'Aararo aararo' (Anand) and the duet 'Valayosai' (Sathya) are still in my memory.

She remained a spinster and a great support to her sisters and brother. Her minor bickerings with Rafi and Burman were also soon resolved amicably. In the Hindi filmdom only OP Nayyar had never given any song to Lata. Anyways, the loss is not Lata's.

Achievers like Lata's death are only physical. In fact, she had stopped singing for quite some time back yet her songs are still popular as well as her name.

Her life is complete. Her contribution to Hindi film music is enormous. Honestly, I don't grieve Lataji's demise. She lived a full, fruitful, successful and memorable life. Legends don't die, because they leave behind a great legacy which is a glorious history.