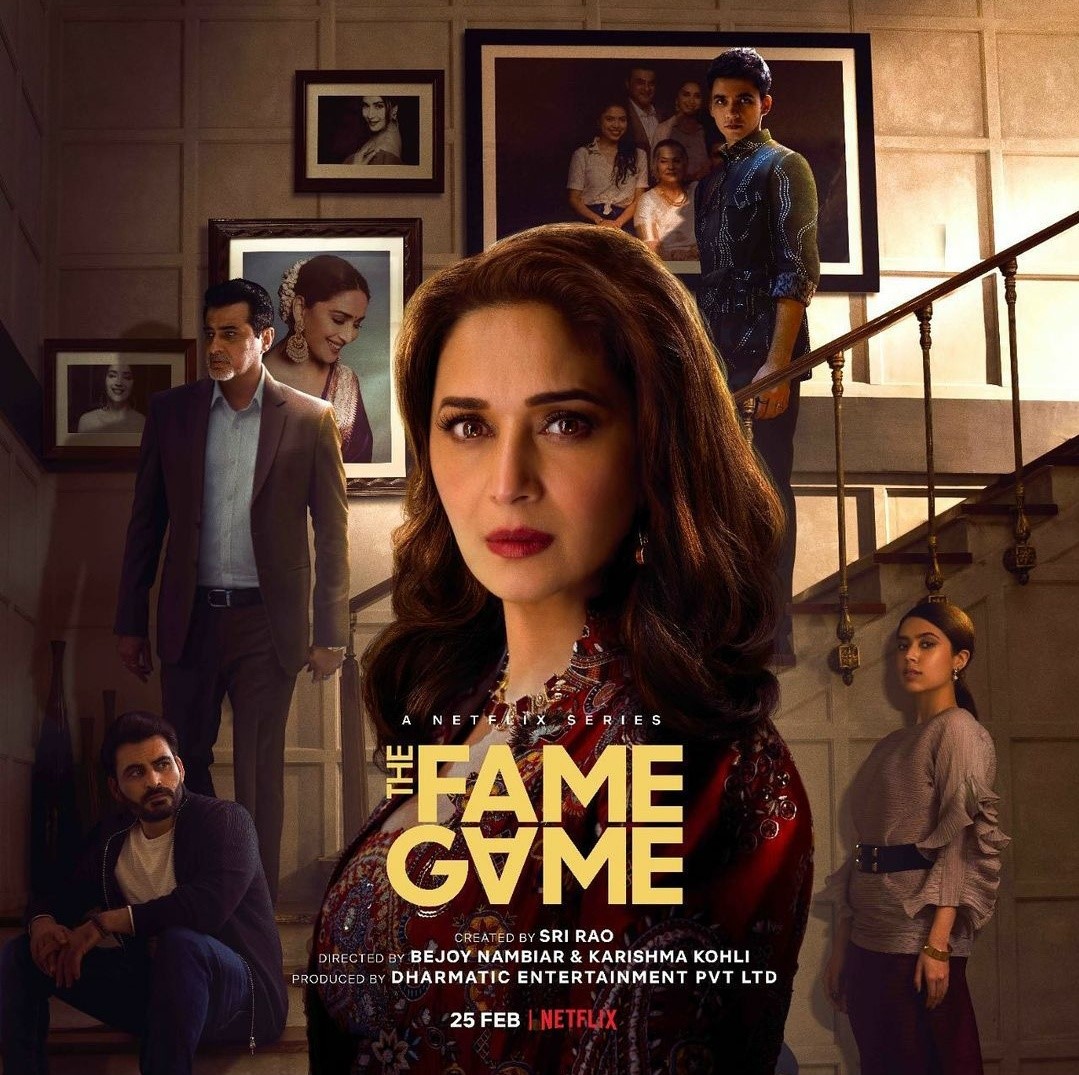 I think the major prerequisite to watch a web series, even if one is a movie buff, is to have enormous patience. The recent one I watched proved this aspect beyond doubt, Madhuri Dixit starrer 'The Fame Game' on Netflix.

It is, indeed, termed as a 'family thriller'; yes. Here, all the family members thrill you with their idiosyncrasies; a few understandable, many puzzling.

Bollywood popular star Anamika Anand (Madhuri Dixit) after a mega function returns home but suddenly goes missing with no clues. It is a big shock to the whole film world and media but to a smaller extent to her family.

Why and Where?

Her family life is not as glamorous as her career. Her husband Nikhil, a producer (Sanjay Kapoor) is a ruthless guy, her mother Kalyani (Suhasini Mulay) is money crazy, her former popular costar Manish (Manav Kaul) still loves her with his broken marriage and bipolar disorder, her daughter Amara and son Avinash are confused and rebellious youths. Naturally, the personal life of Anamika is not enviable. Is she dead or alive? There are no ransom demands. Will it all end well or not?

The story raised a few questions after watching the eight long episodes of each about 45 min. Ugh!
How long will the movie writers sell the idea that all popular female stars are 'forced' into the film world by the family for the sake of money?

Why all good and popular women's husbands are always shown abusive and vicious even with their children?

Is a young adult's sexuality still a problem even now in the rich and glamor world of cinema?

Why the opulent houses and their interiors in all these films are uniformly provided with dim lights or threatening in darkness?

Why is a lady police officer always entrusted with such cases?

Do all popular yesteryears' stars have to languish in self pity but live in a luxurious home away from the family with mental sickness?

Is Anamika Anand a winner or loser in the end?
Search me.