Wanderer by Rajender Krishan
Paperback ISBN: 978-1-947403-15-4
Amazon ebook ASIN: B08T7VS8DZ
Available on Amazon USA | Amazon India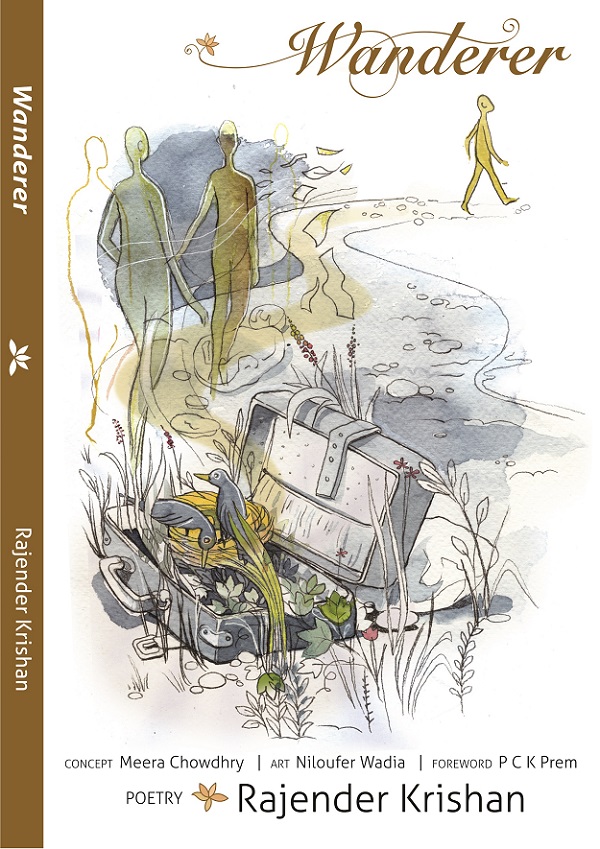 Wanderer. While I began to read this collection of hundred poems, sitting on an armchair in the morning, the sun rays started entering through the window in my room, they brought all the shine in them and were hitting the wall and floor with billions of different colours reflecting through coloured glasses. Some rays formed a pyramid and dangled here and there. The rays handed me a pallet of different colours and brushes and I was dipping those brushes in a myriad number of colours and giving one big stroke on the wall, right from the ceiling to the floor. My imagination stretched so much and I felt I should extend my hand through the window grill, past the space and snatch the sun, close it in my fist and bring the sun in the room and put it in the glass bottle and close the lid.

I remembered the philosophical poems from Kabir to Sahir, quotes from Shakespeare to songs of Shailendra, sayings of Jalal-Ud-Din Rumi to couplets of Rahim Das. I grew quite philosophical. This was the magic of these poems.

When I was going through Insight, and Flawless, I was able to recollect All The World Is A Stage from As You Like It by William Shakespeare. Wayback, almost 40 years back I time travelled and was looking myself sitting in the British Library on the Fergusson College Road in Pune, and rummaging through WS's Hamlet and Macbeth. Such was the impact of these two poems.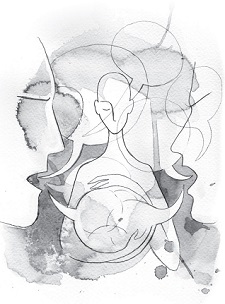 The next which caught my imagination was the Debate. It was a reminder of the arguments between Adi Sankaracharya and Mandan Misra. Misra's wife came up with the obtuse argument of Sankaracharya being celibate, so he didn't know the family life. The original idea went haywire. What I learned from this poem was that the only person we have to live with all through our lives is our own self. That is why the first person we have to make peace with is ourselves. Do we have the strength to be alone? Do we look at ourselves compassionately? If we are leading a flawed existence, we will have many mental and emotional forces working against us. That is one reason why people run away from themselves. They do this in various ways. Some over-socialize, or they go from one activity to another without pausing and leaving time to breathe. Everything is one big rush, with a packed schedule of engagements and things to do. They show they are happy and content but actually, it is a façade. Behind this veil, they are very lonely. There is turmoil inside and it makes them find solace outside. Their mind jumps from one activity to another as a monkey jumps from one branch to another.

Next were two enchanting poems titled Wonderful, and Contentment. All of a sudden I started crooning "Mein Aashiq Hun Baharon Ka, Nazaro Ka, Fizaon Ka, Isharon Ka", a song penned by Shailendra for the Raj Kapoor starrer Hindi film Ashiq (1962). Especially the last stanza, "Chala Gar Safar Ko Koyee Besahara, To Mein Ho Liya Sang Liye Ektara, Gaata Hua, Dukh Bhulata Hua". The mystic has his chest filled with all the agonies and anguishes of the world but still, he smiles and guides the solace seekers while marching ahead.

Discourse. People run away from grief. They don't want to close their eyes because then they are made to look inside and that is too frightening. They come across many unanswered questions which they cannot face. They wait till the languor puts its wool on their eyes before they have given ten long yawns and their eyelids have become heavy. Is it Ennui? They then get up in the morning and something as a jolt hits them. Another day, another materialistic consumption. But isn't life a valuable gift? Why don't they understand it?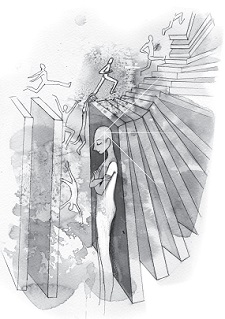 Some make a turnaround once they realize who they are when they bask in the pristine glory of Self. Matchless. Some people have this realization only at the time of impending death. But, since all of us are creatures of lifelong habits, breaking the shackles is difficult. So self-discovery is an essential part of coming out from the darkness towards light. Measuring Self worth is like reaching the top. The moment you think you want to discover self-worth; there is a divine plan the destiny has in store for you. It helps you to discover the secret in the inner core of your being which eventually takes you towards a path of glory, ecstasy, bliss, joy, and enlightenment.

Management is another poem that reminded me of Doris Day's song, Que Sera Sera. Written by Jay Livingston / Ray Evans. It goes to say further, "When I was just a little girl, I asked my mother, what will I be, Will I be pretty? Will I be rich? Here's what she said to me, Que sera, sera, Whatever will be, will be, The future's not ours to see, Que sera, sera, What will be, will be." Why cry over spilt milk? Whatever will be, will be. Here is a link. (https://youtu.be/xZbKHDPPrrc.)

The next was Wanderer. It made me remember Sahir Ludhiyanvi. "Basti Basti Parvat Parvat Gaata Jaye Banjara, Lekar Dil Ka Ektara". Sahir further wrote, "Pal Do Pal Ka Saath Hamara, Pal Do Pal Ki Yaari, Aaj Ruke To Kal Karni Hai Chalne Ki Tayari". Do you want to have a new voyage? Then be charitable. Be philanthropic, be bountiful. You have a heart. Open it up. Bestow your love. Be compassionate towards others. When we understand that everyone in this world encounters sufferings in one or the other way, our own problems become realistic and the obstacles don't look unattainable. What is required is a few soothing words and a broken heart starts healing itself.

Schooling on page number 95 had a great impact on me. However capable an individual maybe, if he or she is left alone he or she is sure to diminish. A support system is a fundamental requirement of human beings. It is interdependence. The whole universe is an example of how it has come to evolve to its present form is because of interdependence. From the planet to the space, oceans, mountains, forests, the flora and fauna, even the garden around your house, to the tiny world of insects all are entwined together. If they don't interact they will decay, dissolve and die. "Rahiman Dhaga Prem Ka, Mat Todo Chatkaye | Toote Se Fir Na Jude, Jude Gaanth Par Jaaye ||" That is what Rahim Das said. If this is not done then you are Mismatched. (Page number 189).

The essence of Wanderer is what is not physical is spiritual. Your body is physical but the mind is spiritual. The body can be compared with protons, neutrons and electrons in physical forms. The essence of energy in the physical form of proton becomes Soul (Satva Guna) in spiritual parlance. The manifestation of energy in Neutron could be the mind as a spirit. (From Satva Guna to Rajas Guna) Electron being negative in nature could travel from positive to less positive and then negative. (Rajas Guna to Tamas Guna)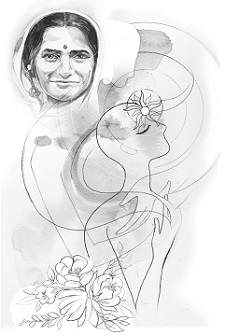 The satvik guna is the highest form and symbolises a higher level of consciousness. The rajasic guna is that which gives us a rational perspective and enables us to make decisions and execute them. The tamasic guna is akin to materialism, which makes us seek out pleasure and attach ourselves to worldly possessions. Each of these gunas is manifested at various points in our lives and since they co-exist one can be more dominating than the other can at various times. The person who has become one with Mother Nature, and lives in perfect harmony with the environment is said to have mastered satva. The person who has to administrate and command a following must possess the rajas guna in greater measure than the others. The person who lives at the gross level (Fake, page number 147) and is concerned with maximising his pleasures is said to have more of the tamas guna than the other two. Nothing in these gunas is good or bad per se as some persons erroneously interpret. Logically it may be argued that anyone who is one with Mother Nature has achieved blissful peace. This is perhaps where metaphysics starts.

If one takes a Cue (Page number 125) one can understand that the transition from sat (not to be confused with satva) to chit (as in chintan) and thence to ananda (as in happiness) is important to grasp. Sat is the realisation of the absolute truth and the purpose for which man is on earth. Chit is the introspection that follows the realisation that man is not a social-economic or political being but a spiritual being. And ananda, is the bliss that the spiritual journey of man culminates in.

Poems from Wanderer will make you remember many quotes of the Sufi mystic Rumi. Talking about Wanderer how one could forget Baba Farid, the original Durvesh, The Wanderer? He was called ShakarGanj. He used to put sugar under his tongue while praying. Raj Chowdhry, perhaps wrote these poems dipping his pen in a sugary ink. It is a journey from Mind to Metaphysics, from Self to Spirituality, from Physical body to Astral body. You are missing something if you have not read through these blissful poems.