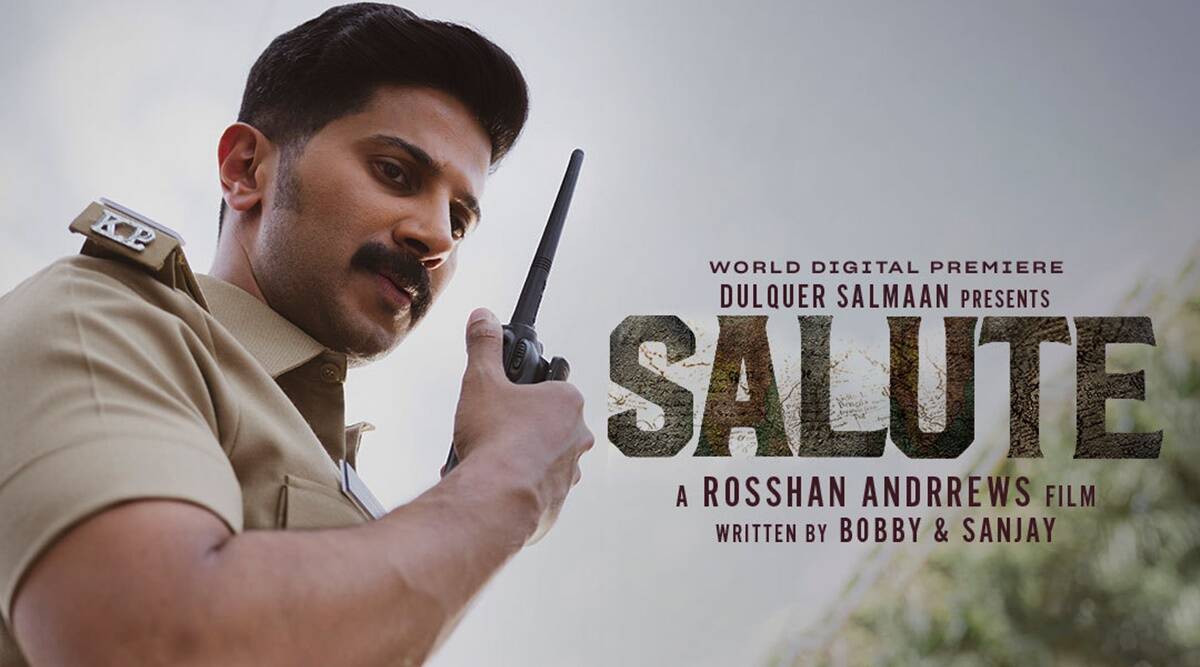 For me, the Dulquer Salmaan of 'Salute' as a brooding and serious, angry police officer was surprising as his films I have watched earlier he was only as a sweet young man or a lover boy.

'Salutellain the police officer himself is a villain to another police officer notwithstanding the fact that he is his own brother. DSP Ajith Karunakaran (Manoj K Vijayan) is out to please the ruling party and its cronies. So he quickly closes a case by arresting an innocent man and put him in jail for gruesome murder. The hero Aravind Karunakaran (Dulquer Salman) who is also a police officer, helps his brother knowingly in framing the innocent by planting evidence. Later, his conscience pricks him and goes on a long leave to study law. But, that doesn't in fact, help him to come out of his guilt. On his visit to his brother's home for a marriage, he accidentally comes across the sister of the man jailed, expecting a life sentence. That gross injustice to the poor innocent man because of him and his brother changes his mind. He goes in search of the real killer which almost turns into a cat and mouse chase further hindered by his own brother Ajit holds a higher position.

Does Aravind succeed in his mission?

'Salute' had been made with minimum digression from the main plot. Yes. It has its quota of gore and violence. The chase towards the climax is, in a way, interesting. Rosshan Andrrews kept the momentum of the movie well indulging in minimum irrelevance.

It is out and out a male dominated movie. It is futile to comment about a few scenes where some women walk here and there.

Dulquer Salmaan proves that he is a director's actor.