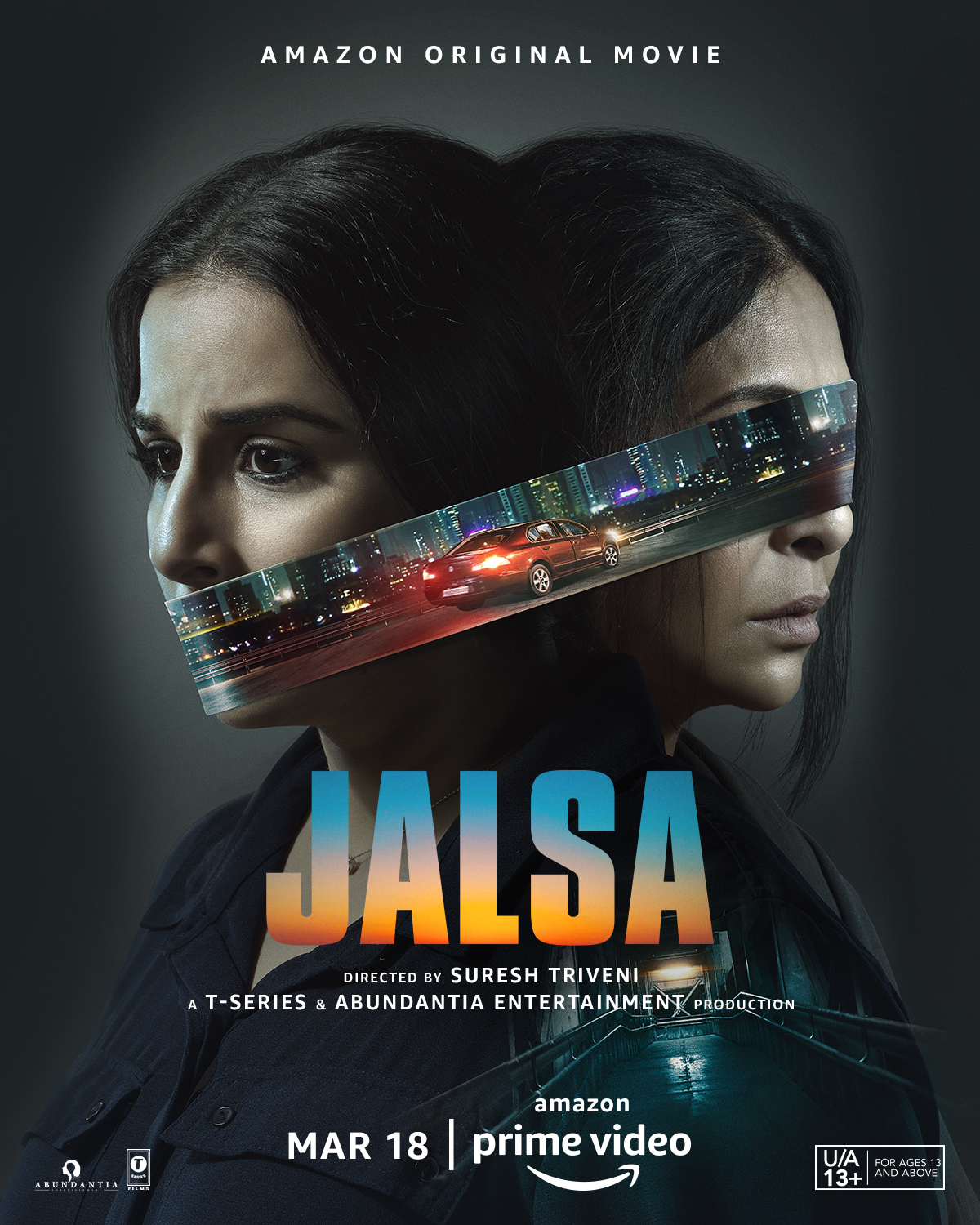 I feel 'Jalsa' is a misleading title for the recent Amazon Prime movie.

The conflicting story of status, smartness, consciousness and poverty peppered with several supporting characters to drive home the point how the conscience can prick whether the person is rich or poor. It also tells that money can level many things in life.

A bold, successful and talented tv journalist Maya Menon, her single motherhood with a differently abled young son and the caretaker of her son and maid Rukhsana suddenly face rude shock with the almost fatal hit and run accident of the maid's daughter at the late hour of a night.

The rich home, the sophisticated tv channel office and boss, the despicable shanty dwelling of the poor, the smell of hospital and the rudeness of the police and above all how 'any' and 'every' problem gets solved by 'money'.

The upright journalist turns jittery and corrupt after she hits the girl on the road at the dead hour of the night by her rash driving and running away from the scene without helping the victim. The shock she receives once she knows the girl is Rukhsana's the conflicts between the status, honesty and position start driving her mad. What is the reaction of Rukhsana to her grave situation where she had to compromise for a few lakhs of rupees?

An interesting tale unfolds with right measures of suspense and emotions through carrying a thin line of suspense and escalates it to a tense climax.

Vidaya Balan again proves what a fine actor she is and so does Shefali Shah as Rukhsana. A real cerebral palsy child Surya Kasibatla who plays the role of Ayush is just awesome. Every character carries a distinct shade which is really commendable; the subtle moments like Vidya meeting her ex-husband and her reaction, the sudden angry showdown between Maya and Auysh and the finale with a bit of tension.

Something strange? The title and its flashing at the unexpected moment.

Surprise? Suresh Triveni is the one who had directed the delectable comedy 'Tumhari Sulu' earlier.