You're only one attitude away from achieving your goals. An attitude with a capital A is the difference between success and failure. Your ability to succeed is determined by how and what you think. Happy events, accomplishments, adulations, and clapping lead the minds of successful individuals. The ideas are depressing, full of failures, beatings, and insults for those who wish to be failed to accomplish.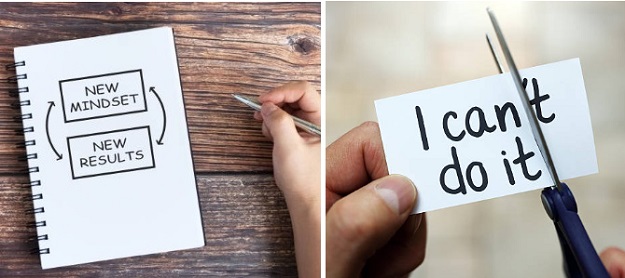 People will tell you that their actions are dictated by their surroundings. Everything, they say, is doom and gloom. If Nelson Mandela had been pessimistic, he would not have been released from prison. He was so certain that he would be free, and he was right. Victor Frank was imprisoned in a Nazi concentration camp. He stated that nobody could imprison his mind. It is free and can ponder in a way he likes. He made it out alive.

Gloomy people frequently make the mistake of believing that success is based on some sort of magic. Of course, adopting a good attitude does not ensure success, but failing to do definitely.

What happens if you have a pessimistic attitude?
It results in wrong decisions - Consistently negative feelings become a habit, and he will perceive this as an impediment when the opportunity arises. Well, Abraham Lincoln best explains the distinction between an impediment and an opportunity when he states that success is going from one failure to the next WITHOUT losing your enthusiasm.

It is contagious - Spend no time with pessimistic people. It will have adverse an impact on you. It's as though you've been exposed to radiation. Exposure to the radiation kills.

Blowing out of proportion - It is a tornado for them if a modest burst of air passes through a window. They'll say it's an earthquake when a world map on a wall flutters. They follow Murphy's Law, which states that nothing is as simple as it appears, that everything takes longer than planned, and that anything that may go wrong will do so at the most inconvenient time.

Potential restrictions - They say things like "It'll never work," "I can't afford it," "I've never done it before," and "It's not possible," restricting their potential.

Brings Despondency - For the rest of their lives, they will be seasick. They had been downhearted in the past, sorrowful in the present and pessimistic about the future.
So, why is it that this happens to these people? It's because they've been told that being happy is a sin by those around them. Finding happiness is a negative thing. Finding pleasure is distasteful; it is sacrilegious to be blissed out. If you want to be happy, you must pay the price. You must first suffer, and only then are you entitled to happiness. Lord Rama spent his prime in rain forest, Lord Krishna was destined to die even before he was born, and Jesus Christ was crucified to the cross. That is how our minds are programmed. So, you go to motivational workshops and attend seminars and get high for couple of days. When the novelty of the subject wanes out, you revert back to your old self and believe that all of this positive thinking is a waste of time. Murphy's Law strikes once more. This is due to the fact that your old personality creeps in and pulls you away from motivation and happiness.

Hence, we are required to think that it can be done. So many weak people have done so many wonderful things. The Olympics for differently able bodied is a display of what they can do without vital limbs. We are blessed with everything. Who doesn't want to be happy? Nobody will be able to stop you from being happy but you and only you. Because you are the sole owner of your lovely body, the five elements and senses that come with it are all yours to use and enjoy without having to pay taxes on the pleasures. Your blessed intellect is capable of such joyous expansion, causing you to become wealthy and attract success. It's what the Law of Attraction is all about. Consider the mind to be a magnet. There is a power in positive thinking. Utilize it to your benefit.

Images (c) istock.com