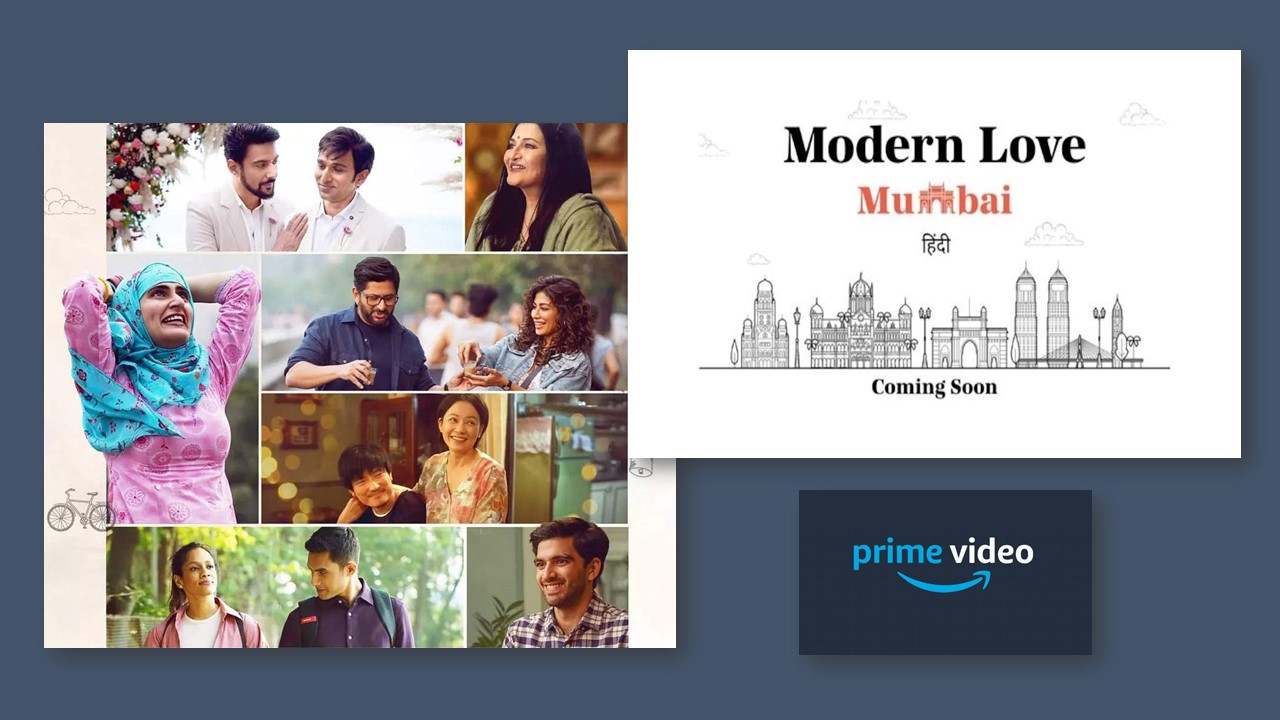 There is no gainsaying that the new found OTT platforms offer immense scope for several aspiring as well as some established filmmakers to concoct something in the name of a short film. True. Venturing into short films is good; as it is like reading a short story instead of the marathon exercise of reading a voluminous novel. Nevertheless, the knot, the narration and the finale should be proper, logical and interesting, not necessarily to be convincing.

I expected something special from 'Modern Love: Mumbai' through its six episodes. But, after watching them I could only realize that today there are opportunities available from a novice to popular to make a technically and visually appealing short film with either absurd or stale content.

Modern Love; Mumbai is a classic example.

The six stories are overtly dealing with love not the usual man-woman romance but with different angles.

How does 'Modern Love' vary from the 'old' and 'classical' love? The present day concept of love carries more on selfishness, convenience and acceptance. I mention acceptance because of 'Baai' and 'Mumbai Dragon' narrate gay love and a Chinese guy loving a Hindu Vegetarian girl. The others revolve on a Kashmiri girl's self assurance from a ruthless mercenary (Raat Rani), a young man's fetish for an old lady which makes her willingness to live on fantasies (My Beautiful Wrinkles), a snooty lady landscape consultant from Mumbai after several broken relationships to go for a simple junior bureaucrat who prefers Thane to Mumbai (I Love Thane), mutual adjustment between a busy business man and his aspiring writer wife (Cutting Chai).

I felt in all these stories there is an undercurrent of looking for convenience than the socalled 'love'.

For me, there is hardly any novelty in the idea or narration. The biggest diversions are the too many passing characters most of whom serve no purpose except occupying scene space for a few minutes which creates exasperation.

This anthology proves that we have performers and technicalities in good measure but the vacuum is only in selecting the right story and writing a taut screenplay.

The production is by Pritish Nandy for Amazon Prime with New York Times. Big names, indeed.