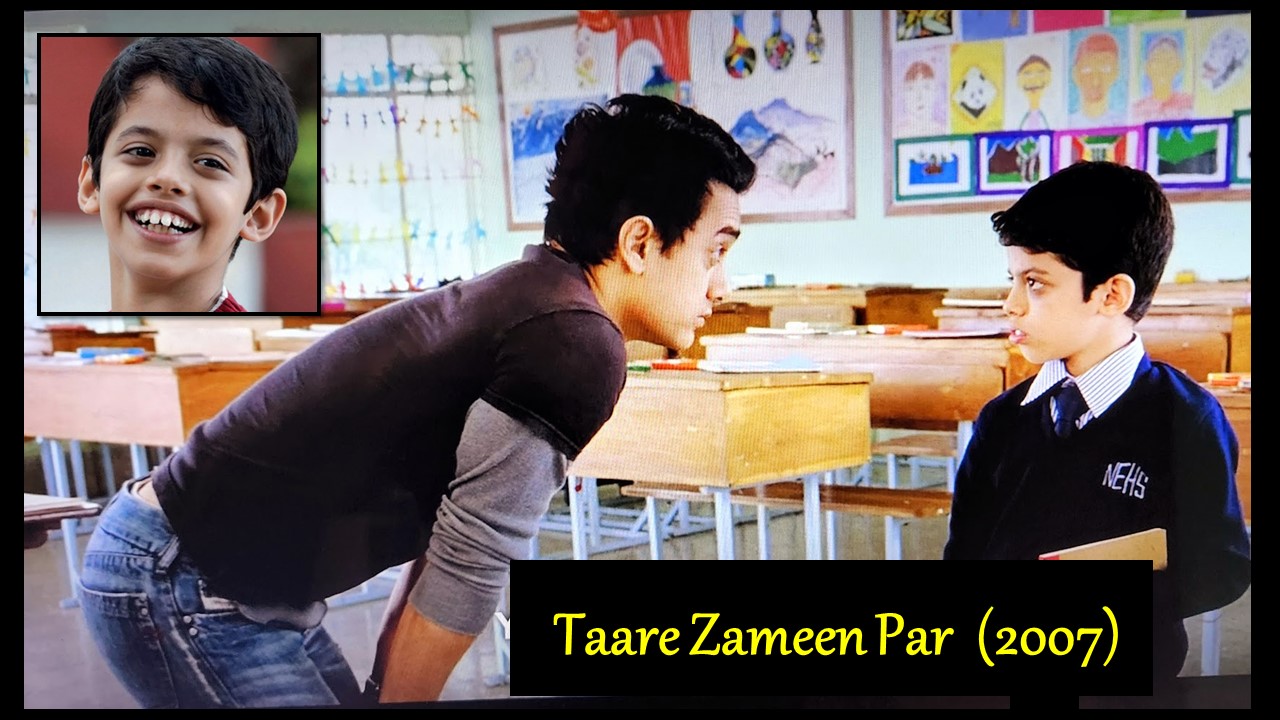 Today I watched 'Tare Zameen Par' which was released 14 years before. (21 Dec 2007) I watched the movie in INOX, Mylapore. I liked the movie immensely and it also turned out to be a much talked about film with a clear message.

I am sure most of the filmgoers would have watched it in the theatre or at home. The story of the dyslexic kid was widely spoken about also by all.

I relished it even now with the same interest with which I watched the movie nealy one and half decades ago. The reason is the subject and the presentation. In the film which runs for 164 minutes roughly, the producer, director and actor of the movie Aamir Khan makes his appearance nearly after 45 minutes. Till that time the protagonist was only Ishan Awasthi (Darsheel Safary), the little boy with a fragile frame, confused look and buck teeth.

The film is taken absolutely with an objective and mission to educate the public and especially the parents of growing children.

Aamir Khan has three significant movies to his credit which came with a clear message; 3 Idiots, 'Taare Zameen Par' and 'Dungal'. There might have been certain cinematic trappings in some places but they were not blatant as the movies of our so-called superstars.

I have no children; but, I became really worried when I saw this movie and one of the episodes I had watched in a recent web series. Bringing up children is no joke or fun. It is the biggest test the parents have to undergo. Those who are blessed with normal (not talking about intelligence) children are really blessed.

If you are a parent, or bachelor or an old man and if you haven't seen this film please do watch it. Even if you have seen it earlier, it doesn't matter; please watch it for the scene where Aamir reveals the problem of Ishaan to his parents and for the movie's lead to inimitable climax and the touching finale.

IT IS NOT A REVIEW; A REQUEST.