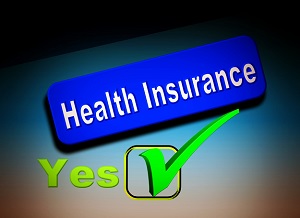 India's medical inflation rose at unprecedented rates, especially during the second wave of COVID-19. The skyrocketing costs of healthcare services, including prices of medicines, medical tests, and consultation fees, are compelling families to cut down on needs and set aside more funds for healthcare.

Whether it's a doctor's visit or hospitalization for a serious sickness like cancer, medical expenditure adds up quickly. However, given the unpredictability and severity of most medical emergencies, your health insurance coverage may not be adequate. That's why you should consider enhancing your health insurance coverage amount with top-up health insurance. A top-up health plan is all you need to improve the safety net against hefty hospital bills.

What is Top Up Health Insurance?

Top-up health insurance is an additional health policy covering hospitalization costs but only after paying a certain amount through basic health cover or deductible. A deductible is the percentage of a claim that is not covered by the insurer and must be paid by the policyholder before the top-up policy's benefits can be used.

The deductible element of a top-up policy makes it less expensive because it decreases the insurance company's responsibility. Let's understand the concept of top-up health cover and deductible with an example.

For instance, Mr. A has a 3 lakhs health insurance policy. He pays a premium of INR 6000 every year. However, he believes that the coverage will be insufficient. Hence, if he extends the coverage of his current health insurance policy from INR 3 lakhs to INR 5 lakhs, the premium will be INR 10,000. Instead, he chooses a top-up health plan with a price of INR 1000 for every 1 lakh of coverage added.

Thereby, he pays an additional INR 2000 for an additional 2 lakhs of coverage, totaling INR 8,000 each year. Thus, a top-up plan is a cost-effective method to boost your health insurance coverage.

You can use a top-up health cover by adding it to your standard health insurance plan. In this manner, you can utilize your first health insurance policy to file a claim up to the deductible amount and your secondary, top-up health policy to cover any expenses above that.

Do You Need a Top-Up Health Insurance?

Firstly, top-up plans are less expensive than general health insurance policies when the deductible is greater; therefore, purchasing a top-up plan is better than extending a basic health plan for a modest fee. In addition, it is simple to obtain, i.e., you can purchase top-up plans from any insurer without restriction.

Two different companies can offer a basic health insurance policy and a top-up plan. The good news is that all kinds of health covers, from top-ups, and family floaters to individual plans, qualify for a tax deduction under section 80D. A solid health insurance plan that covers hospitalization and treatment fees is recommended. If your treatment costs seem to expand, the best solution is to choose an excellent top-up health insurance plan.

Medical costs may rise as the rate of inflation rises. The expenses of everything from hospitalization to medicines to numerous diagnostic procedures appear to be rising with each passing year. Top-up plans are a must in today's time, given the growing healthcare costs and unpredictable expenses of critical emergencies.

The top-up health insurance policy is a suitable alternative if you are currently covered under another mediclaim policy or have a workplace health insurance plan that you feel is insufficient. However, keep in mind that these top-up health plans do not come into effect until the threshold is exceeded.