Light by Vivekananda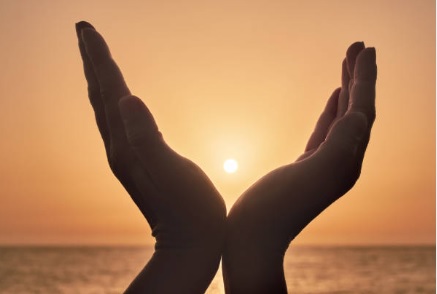 I look behind and after
And find that all is right,
In my deepest sorrows
There is a soul of light.
A small poem it opens a plethora of thought and idea, debate and discussion, philosophical reckoning and reflection with a trail of metaphysical brooding and spiritual delving to follow thereafter.

This samsara of sukha and dukkha and in the darkest gloom a candle burning and emitting light, a ship plunging into the deep waters of the seas playing with the waves and tossing up and down. The poet looks behind and after and finds it everything okay, alright, as there is nothing wrong with. But still something seems to be corroding the self, something seems to be gone a-missing. What is that? Why is there a vacuum? Why does sorrow affect after all? Why the mood pensive and sad? Why the self broken? In the deepest sorrows there is a soul of light.

The last two lines are very meaningful and significant. How is the soul, the light of the soul? How is the light burning and lighting it all? How does the candle keep burning? A world with the light, without light, how to feel it? One can just in darkness what it is light. What is light? What is the origin of light?

Sorrow beacons the path. It is sorrow which galvanizes darkness. In the tower lies it the soul lodged in. Where to see and feel it? Light is but knowledge, the knowledge of the self. Light is but vidya, learning which but dispels it darkness which is ignorance. Light and darkness are the two sides of the same Creation and none of these can have its lone existence. As sorrowful heart will never be sorry for ever as something will definitely break it from. It may be dark for some time, but is never dark for ever. Maharshi Aurobindo in his another poem named Light talks of the blooming of the deathless rose.
Image (c) istock.com
11-Jun-2022
More by : Bijay Kant Dubey
---