Food shaming has existed since ages; in fact decades before the phrase food shaming came into popular usage. Dr C Gopalan was a newly minted food scientist in a newly independent India, at National Institute of Nutrition when he came across this stereotype about the food consumed by South Indians brahmins. Giving people feelings of guilt intentionally or unintentionally, about what they eat can cause a lot of stress. Food shaming occurs due to existing stereotypes about food that haven't been challenged by anyone.

During the 1940s and 50s malnutrition was a pandemic in India and many other parts of the world. Bengal was going through a famine which took a toll of three million people. Dr C Gopalan was quite upset about the way his food was looked at and being judged. It was a thing of those days, a colonial era preoccupation that put down all things Indian including the diet of some regions as good-for-nothing.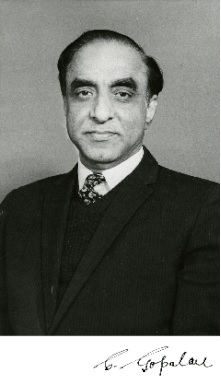 So this scientist was upset with all the food shaming that was going on quite openly. He had just returned from UK after completing his PhD in nutrition. He loved the wholesome food that he and his family ate and found nothing wrong with it: the fluffy idlis, the crisp dosas, the sumptuous sambar, and the lip smacking 'kootu' and so on. He was convinced that the diet of his ancestors was healthy and nutritionally wholesome.

Protein energy malnutrition was common those days due to World Wars and the poverty like conditions created by it. When the British directors decided to treat this protein energy malnutrition in India with fish protein, he decided to challenge the prevailing notion through his research at the National Institute of Nutrition. And prove them wrong he did, through his research in 1955 that the protein content of the diet was adequate and contributed 15% of the energy. However the average intake of energy itself was grossly deficient. This was path breaking research and the decision of giving fish protein supplements was reversed. People were advised to increase intake of locally grown food that were inexpensive.

To be able to step up and stand up against faulty ideas and existing mind-set, takes tremendous strength of character and conviction of ideas. Dr Gopalan did this at a time when the self-esteem of Indians was at rock bottom.

There is a hugely inspirational lesson in this episode of Dr Gopalan's life story: How we must act and what we must try to do in our own lives whenever a situation arises.

The research finding of Dr Gopalan reinstated the faith and pride of all South India vegetarians in their food habits and possibly sparked off the resurgence of vegetarianism. The seed for a sense of nationhood had also been sown.

He was a deputy director of NIN at that time and a brilliant scientist. A decade later he went on to become the Director of ICMR-NIN and served the Institute from 1961-74. Under his stewardship the Institute flourished and many nutritional deficiencies were discovered and tackled successfully. He founded many institutes and was honoured with several awards, including the Lifetime Achievement Award by the Government of India posthumously.

Let food be thy medicine was his firm belief. "Look to the farms, and not the pharmacies," was his timeless advice.

Image courtesy Wikipedia