Once, Martin Luther King said: "Everything that is done in the world is done by hope." "Yes", it is the sole driving force behind mankind's dreaming, planning, and its very existence. In fact, no one can survive without it.

As we all know, life is, after all, a contest of light against darkness, joy against despair. Yet, all of us do hope, most of the time, for it is perhaps natural to man. Hope is as natural to mankind as sprouting is for seeds. Indeed, as Samuel Johnson said, "hope" is "perhaps the chief happiness which this world affords".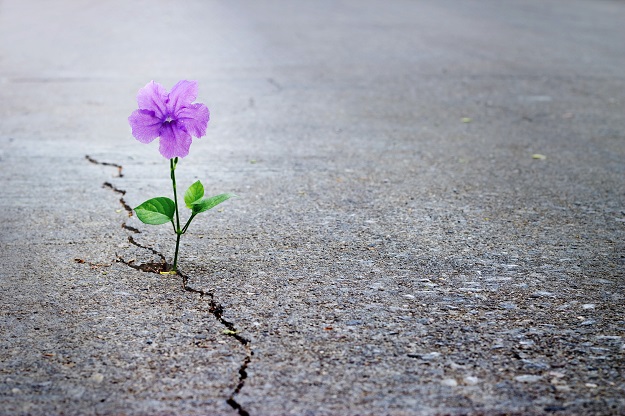 Every morning is a new beginning and most of us spring out of bed dreaming of a pretty day. Hope is written large on earth and sky and all that breathes.

Hope, though natural and vital for mankind, could as well get exhausted, as we grow. And that is where we need to regain hope by "hoping for the moment". This necessitates that one has to summon hope and learn to look forward to the beauty of the next moment, the next hour—the promise of a good meal, a rise in the pay check, etc.

Hope is a frame of mind or a climate of heart that helps nurture a positive orientation towards work/life. Such a positive orientation transforms the given labor into an entity of love and to that extent performance stands enhanced.

Hope alone enables one to fight against odds and realize one's full potential. It indeed strengthens our ability to execute a given task excellently. It is often noticed that average people strengthened by faith do perform extraordinary deeds. That's why one has to fondly summon "hope" to "lead us from triumph to triumph in the long journey of life".

A man driven by hope attempts to analyse the situation with greater objectivity. Realistic analysis, exploring insights, problem-solving efforts are his/her hallmark. Instead of being overwhelmed with disappointment and losing interest in work, he, "learning from mistakes" moves forward with a detached look at disappointment.

Hope, indeed, enables one to avoid falling into the trap of disappointment and its after-effects such as alienation, rebellion, complaint, or abdication of action, and helpless anger. This approach automatically generates a positive feeling in him/her. He/she asserts: "My identity does not wax or wane with each promotion or non-promotion and I realize that I cannot always predict the outcome of my efforts."

This frame of mind leads to an understanding, appreciation, and acceptance that results do matter but "I shall not mortgage my existence to it". One learns to accept that all factors do not necessarily be under one's control.

When one looks at "disappointment" from this frame of mind, it appears as a transient phenomenon. It enables one to stop for a while to understand "WHY" and move on to develop ways and means of facing and coping with them and similar other situations in various contexts—at work, in the family, and in the social context—without ascribing hidden motives to self and others.

Such a positive orientation—of being on the "hope-cycle"—builds up confidence that helps one carry on, no matter what happens. Confidence helps one recover quickly from negative experiences. A confident person uses various strategies to get up and put himself together quickly.

Such confident people talk to themselves gently, see some humor in their situation, refuse to see the situation as a total disaster, do not waste time fumbling alone, and readily ask others for the help they need.

They refuse to endlessly fret and brood over what has happened but focus more on learning from mistakes instead of feeling ashamed of them. These humane ways of dealing with "falls/disappointments" help one to put the pieces together with much less effort and bounce back into action.

That's what even Lakshmana, watching dejected Rama lamenting about his absent wife at Pampa Lake, nudges him to get up and courageously search for Sita, saying: "Utsaho balavan arya! ... 'O revered Sire, enterprise is the supreme strength. Nothing is difficult in this world for one who is up and doing; "utsahavantaḥ puruá¹£a navasidanti karmasu…(ValmÄ«ki Ramayaṇa 4.1.121, 122)—Enterprising men will never be disappointed in their mission". And, as you know, enterprise and entrepreneurship are the by-products of 'hope'.

So, let us cultivate hope! And, make life more enjoyable, fruitful ….
Image (c) istock.com