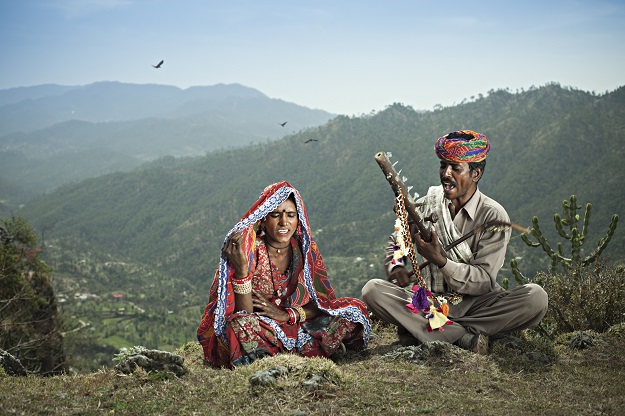 Monsoon has set in across India and the farmers are busy in the fields; working the earth, singing songs. It's as if the rains activate the magic of rural India. Folk songs are sung straight from the heart. They capture the joys, sorrows, struggles and triumphs of the rural folk. Working the rain soaked earth with the bullocks and sometimes with their feet, these farmers sing to lessen the burden of the back breaking field work. They sing songs for different activities, sowing, ploughing, transplanting and harvesting.
If one were to take musical journey across the length and breadth of the country, one would find the rural countryside pulsating with vibrant melodies. You can feel the crisp cool mountain air, the salty sea breeze, the dreary deserts and hear the heartbeat of the village in folk songs. But this seems to be a scene from the past.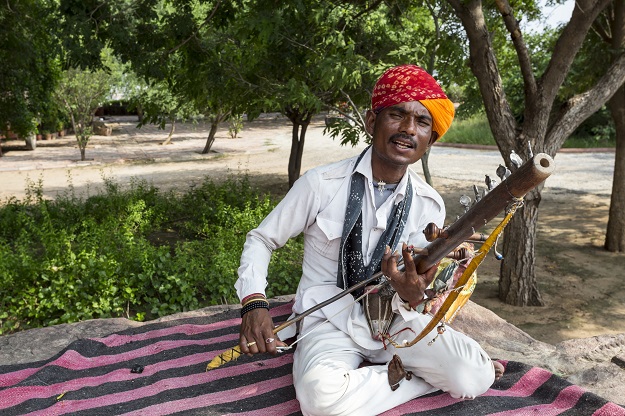 If you listen to folk music now, you will find that it does not resonate with our times. Folk songs are fast becoming forgotten ballads. As the cities expand their boundaries, they are taking over the villages and smothering their character. Tractors have replaced bullocks and very few work the earth with their feet. Farming techniques have been mechanized. You cannot sing the same folk song sitting on a tractor or using digital tools to measure the soil moisture or using robots to destroy the weeds.
The folk songs spring out of the simple joys, hopes and untold sufferings of the simple, rustic people whose life is devoid of gloss and glitter.
Our generation is advanced, hence bereft of the experiences which gave birth to that music. One thing to note is that all folk singers are untrained singers who gave voice to the voiceless and thus chronicled the times they lived in through their music. While listening to folk music you get to feel how far you have come from those days and yet somehow your soul gets some sustenance to move forward on your human journey, because all said and done whatever time you live in human struggles never end and hope springs eternal in the human heart.
Filmmakers of course keep borrowing these songs whenever they run out of ideas and resurrect them rather crassly. Filmy music is also replacing folk tunes, in fact it has almost pressed folk music into oblivion. Very few artists are taking the effort to keep alive the traditional music of villages.
It is heartening to note that some people still sing these ancient tunes. In Telengana Gaddar is known for his soulful folksy tunes and he is often roped in by politicians during election times. Bhojpuri songs have got a new lease of life through the film industry. In the recent assembly elections one youngster questioned the powers that be with her 'UP mein Ka Ba' and 'Bihar mein Ka Ba' songs. Political parties have a cultural wing that comes into action during election time and try to engage folk singers to reach out to voters and in doing so reconnect with their roots. Many digital platforms are now available and singers who are passionate about folk music can create their own channels and upload their folk tunes for the world to enjoy. This will go a long way in preserving our ancient musical heritage.
Images (c) istock.com