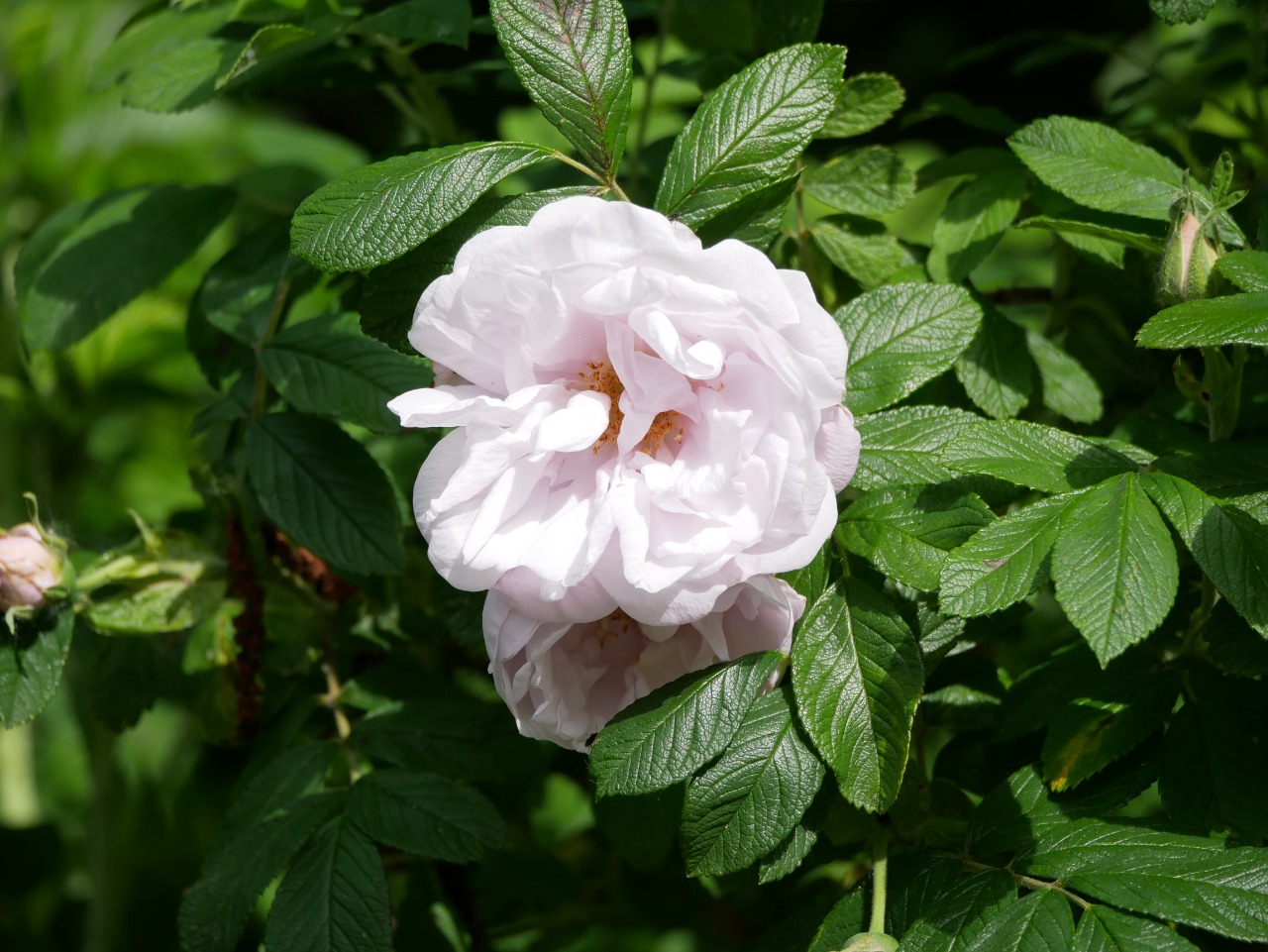 In her poem 'Sacred Emily' poet Gertrude Stein wrote 'Rose is a rose is a rose is a rose.' Unlike the Romantics whose expressions related to the 'actual rose,' in Stein's writing 'Rose' was the name of a person, in her subsequent writings, the variants of this line brought along the meaning to be 'things are what they are.' In contrast to this, in Shakespeare's Romeo and Juliet, the famous lines 'A rose by any other name would smell as sweet. Juliet seems to argue even though Romeo is from her family's rival house, he is worthy of her love – names do not affect who or "what they really are." Several other variations of the statement by personalities such as Picasso, Robert Burns, Aldous Huxley, William Carlos Williams, Stephen, among others, has reference to the actual 'rose' or its symbolic representations.

Writers from all over have waxed eloquent about the 'rose,' often known to be the 'queen of flowers;' evidently, for its captivating presence and fragrance. Red roses have come to be known as symbols of romantic love as Valentine's Day roses characterize – 'love that transcends death and lives on.' Pandit Jawaharlal Nehru always had a 'red' rose pinned on his coat. Apparently, it was a reminder of 'his life' with his beloved wife Kamala Nehru who passed away after a prolonged illness - symbol of loyalty towards a loved one!'

Roses as gifts on occasions and their significance:

Gifting roses on occasions to near and dear is a common practice among people. Whether they are for friends, colleagues, parents, siblings or others, roses always get across a thoughtful message.

Gifts of red roses convey intense love and affection. Without words, a single red rose means 'love, passion, romance, desire and affection' for the other. Unlike in the past, yellow roses now have come to represent positive thoughts and appreciation. Yellow bouquets are perfect to convey 'Get well Soon,' 'love and warmth' to people. Fiery-fresh and bright orange roses bring along 'excitement, positivity, fascination and joys' that state –'I am so proud of you,' and 'I am always here for you no matter what.'

An orange rose as a 'wild child of the rose family' is matchless in its beauty and symbolism. Pink roses portray 'elegance and sophistication,' and are often given as a 'token of admiration, appreciation, and undying love' for someone. Likewise, by gifting someone a bouquet of 'peach roses,' one can express thankfulness and gratitude. These roses are a sign of 'strength and loyalty.

White roses occupy the pride of place in bridal bouquets; they represent peace, calmness, purity, attraction and loyalty. Dark purple flowers symbolize majesty, luxury ad sophistication. One reason for purple to be associated with royalty is because the 'Phoenician purple dye' that was used in ancient times was rare and very expensive, hence, its association with aristocracy.

In recent times, Mint roses have been popularized, which symbolize cheerfulness, happiness and new beginnings –say the birth of a child!

Luther Burbank and 'Thornless' Roses:

"If you've ever enjoyed a McDonald's French fry, you have Luther Burbank to thank."

Luther Burbank was a botanist, horticulturist and a pioneer in agricultural science who developed an unbelievably large number of 'strains,' and 'varieties' of fruits, flowers, grains, grasses, vegetables, cacti and more. Seedless watermelons, 'pitless' plums, 'thornless' roses and 'spineless' cactus were among his treasured creations.

Paramahamsa Yogananda in his 'Autobiography of a Yogi' talks of Luther Burbank as a 'saint amidst the roses.'

Here is an interesting anecdote from the book –

"THE SECRET of improved plant breeding, apart from scientific knowledge, is love." Luther Burbank uttered this wisdom as I walked beside him in his Santa Rosa garden. We halted near a bed of edible cacti. "While I was conducting experiments to make 'spineless' cacti," he continued, "I often talked to the plants to create a vibration of love. 'You have nothing to fear,' I would tell them. 'You don't need your defensive thorns. I will protect you.' Gradually the useful plant of the desert emerged in a thornless variety."

"The great horticulturist told me that his first notable triumph was the large potato, now known by his name. With the indefatigability of genius, he went on to present the world with hundreds of crossed improvements on nature—his new Burbank varieties of tomato, corn, squash, cherries, plums, nectarines, berries, poppies, lilies, roses."

Burbank' secret was his genuine love. While gifting Yogananda a book, 'The Training of the Human Plant,' Burbank said something; his words given below are worthy enough to inspire even the most rational thinkers of today - "New types of training are needed—fearless experiments. At times the most daring trials have succeeded in bringing out the best in fruits and flowers. Educational innovations for children should likewise become more numerous, more courageous." (Chapter 38, Autobiography of a Yogi)

Roses in a world of changing climates:

Without doubt, roses as the choicest gifts find their way into homes on special occasions – Valentine's Day, foremost among them all. A moment is required to understand their journey as it is a matter of environmental concern in today's world. Most roses in the US and Europe are imported from warmer climates. And it involves – cultivation with pesticides to get the 'perfect' flowers, water for their growth, plucking at the right time, packing, refrigerating, dispatching, and above all, delivering 'fresh' roses in time. Such flights involve 'carbon emissions.' Hence, in recent years, growing such flowers 'locally' has been encouraged.

Further, the roses have to be 'pollinated' to produce fruit and seeds, even though they can be propagated by stem cuttings. Bees contribute to pasture renewal, by ensuring multiplication of plants and biodiversity in habitats. And in addition to nectar, pollen is important to bees to make 'bee-bread.' When visiting roses, bees come looking for pollen. Other pollinators such as butterflies, wasps and moths are attracted to roses that have nectar and pollen. Moths are known to lay their eggs on roses as their young can feast on the nectar of roses.

Habitat loss amidst rising temperatures and prolonged use of pesticides do not augur well for the pollinators, and this is a matter of concern for all plant life, which includes roses.

Here is a verse that was inspired after a visit to a rose garden:
Rosy Thoughts

Roses yellow, pink, red, orange, ivory, white…
your endearing presence makes gardens bright
in vases, bouquets and garlands symbolize beauty,
love, friendship, peace, innocence and purity.

Paeans have been written about
you. All insufficient, without a doubt!
Your magnificent presence and tenderness
Your brilliance –measureless!

Pollinators reach out when your fragrance you spread
With pollen gathered from you to make 'bee bread
In this fast changing world, I do hope
you and the bees are able to cope
Procreate and populate
Continue to give untold joys
to girls and boys
who stop along the trail when they glance
And break into instant dance….
Conclusion: A rose is a rose is a rose is a rose- as long as the 'rose' continues to exist, it will continue to enthrall hearts young and old. While people today would benefit when they "stop and smell the roses," they have got to ensure that the roses should continue to blossom, spread their fragrance for a long, long time.
(First Published in Reflections.live)

References:

Rose is a Rose .... (June 2022)
What are the Different Colors of Roses and Their Meanings (June 2021)
Kendra Cherry: February 2022
Further Burbank
Autobiography of a Yogi
Scientific American (Feb. 2013)

Photo Courtesy: N. Ravi (Roses in Bellevue Garden)