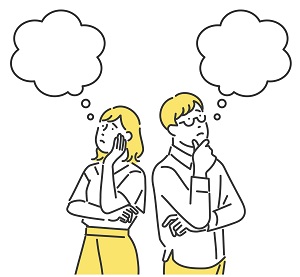 Marriage is a union of two people who are going to live together for long. Sooner or later they are sure to face some turbulent situation as it is natural that a little conflict surfaces in all relationships. Sure, but when anger is not moderated and assault cannot be nipped in the bud, a marriage can become troublesome for both the partners. Here are some suggestions which could work as fire extinguishers.

1. Understand that rage, wrath and anger is a common emotion. In contrast loving may not be so common as no couple would go on uttering I love you every other hour. But let us come to terms that husband and wife love each other will also look at the other side of the coin that is annoyance, exasperation, displeasure, animosity and anger. If love and animosity are two sides of a coin then you won't be scared when displeasure happens. It doesn't indicate that your mate doesn't love you anymore. May be one of you feeling upset on something and aren't too vocal about it and hence aren't able to show love. But this phase is temporary and once this uneasy feeling is over, he or she will again become affectionate.

2. Protecting your rights is reasonable. Marriage is a union of two people and is a process of give and take. Both the partners are in need of biological and physical satisfaction and are interdependent for the same. So when animosity takes place, the ego draws one away from approaching the other for fulfillment of such needs. But it isn't true. It is right of a partner to ask for unfulfilled desire. Instead of defending the wrongdoing, a compromise should work out. This won't hurt anyone's dignity.

3. Withstand the pressure of giving up. Giving up ought to be avoided. This leads to discord. Giving up is an easy way to find alternatives partner to fulfill the needs. The new partner is all that which the old one isn't. A woman will perhaps be happy about her new man who gives her attention and listens to her. But she must understand that he is without any baggage and the page of the notebook is still new. No single word is still written on it. As time goes by, the unavoidable friction and injuries that pile up will bring a realization that one should have tried harder to save the original marriage because changing the partner did not eradicate the basic marital problem.

4. Be the first to shake hands. This isn't easy because the pride comes to play part. It shows the lack of maturity because extending a hand is to affirm that I am wrong. But doing this certainly breaks the deadlock. A woman said that her husband comes home, watches TV, has his dinner and retire for bed. She said she loved him but surely, he didn't because he wouldn't be so indifferent and so cold. She didn't realize that although he was indifferent, he didn't stay out late, nor did he spend time with someone else. Perhaps he was hoping that someday something would happen, and old love be rekindled. She took the initiative and one evening when he retired for bed, she put on sexy lingerie and lay beside him. Well, that worked and love was renewed.

5. Foster modesty - Right and wrong are the part of life. In fact, no one is right or wrong when husband and wife are spending their life together in order to achieve some objectives such as raising children and earning money for comfort. Being always right denotes you want to have control over the situation but being wrong sometimes ensures love which stays.

6. Develop patience - Relationships mean living with idiosyncrasies and oddities. One who enjoys these peculiarities and faults can relax with the imperfections of the people they love. A monk once said"Love is found by those who can live with human nature as it is."

The best marriages are union of couples who are tolerant of each other in spite of striking difference but compromise and adjust. When you walk in the woods to experience the nature you don't say, this tree should have been more taller, that one there a little more leafy and on the top of that hill there, or here there should have been coconut trees or mangrove at the left or focus a camera and say cheese to the trees. Every wood will have different scene, different clay and different terra firma. We ought to enjoy it.