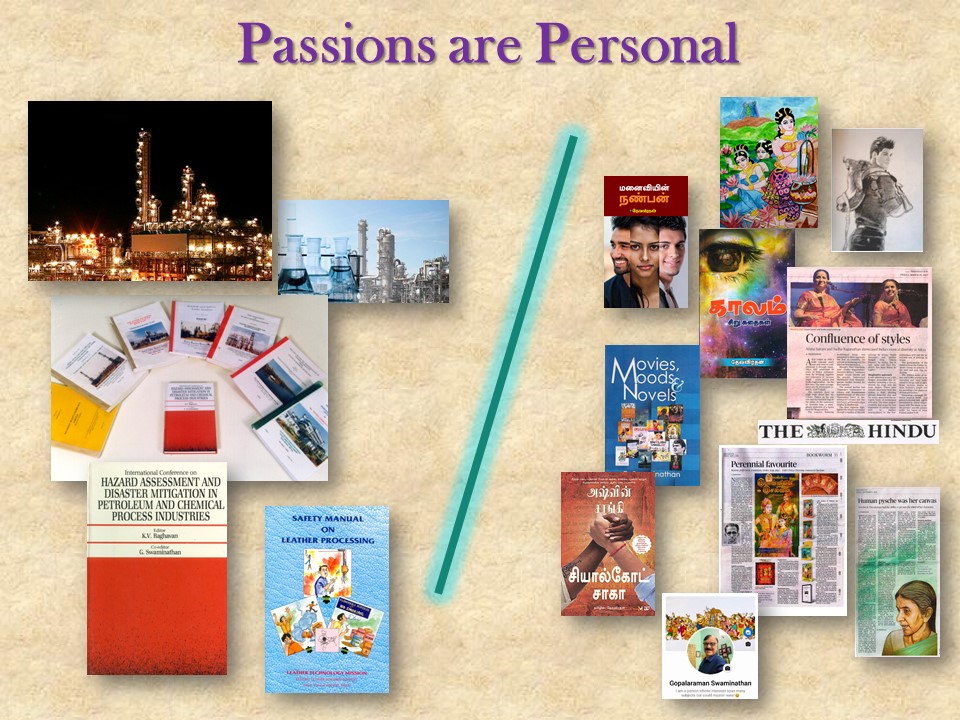 It is a fact that certain things which are important and precious to one are just amusing for others or mean nothing to them.

A few years back, I was asked to interact with a group of youngsters in well paid jobs in a popular organization more or less related to my career and profession. I wasn't supposed to talk about my profession since I had already delivered lectures to similar groups earlier. The person in charge informed me that it is about my various other activities like writing, music etc. to them so that they can understand they also should develop some interest or skill so that those habits can make them understand the other aspects of life also.

Even I was curious. So I agreed after some initial hesitation.

Yes. The group consisted of some 20 to 30 young boys and girls with pleasant dispositions and bright faces.

I talked for about 30 to 40 minutes on the title 'My Profession and Passions'. I tried my best to make my talk as interesting as possible with colorful Powerpoint projections. I couldn't make out much from their faces or expressions but for a smile and some serious listening. Some were positively disinterested which could be understood. (I had been a teacher for a quite long time in my career, you see!). Certainly, tastes and preferences differ.

I spoke on my activity as a chemical engineer and safety professional, my contribution to books and journals in this area, as a music critic, artist, interest in literature and art, blogger, translator and also a movie buff. By that time, I have also started to be active on Facebook also.

After the talk they clapped of course and later I was greeted with a stony silence. I expected at least a dozen questions. Only one question came: 'How do you find time for all these activities?'

Apart from that I couldn't get any more response from the rest. I, however, requested the young engineer, who organized the meeting, to send me any queries if they had to pass them on to me. He agreed.

But, alas, I never received any question.

Yes. I felt disappointed; but, after a lot of logical and practical thinking, I understood the psychology and priorities of individuals. My assessment proved to be correct and made me realize the reasons after interacting personally with some more young population later.

Passions are purely personal; need not be of interest to others.