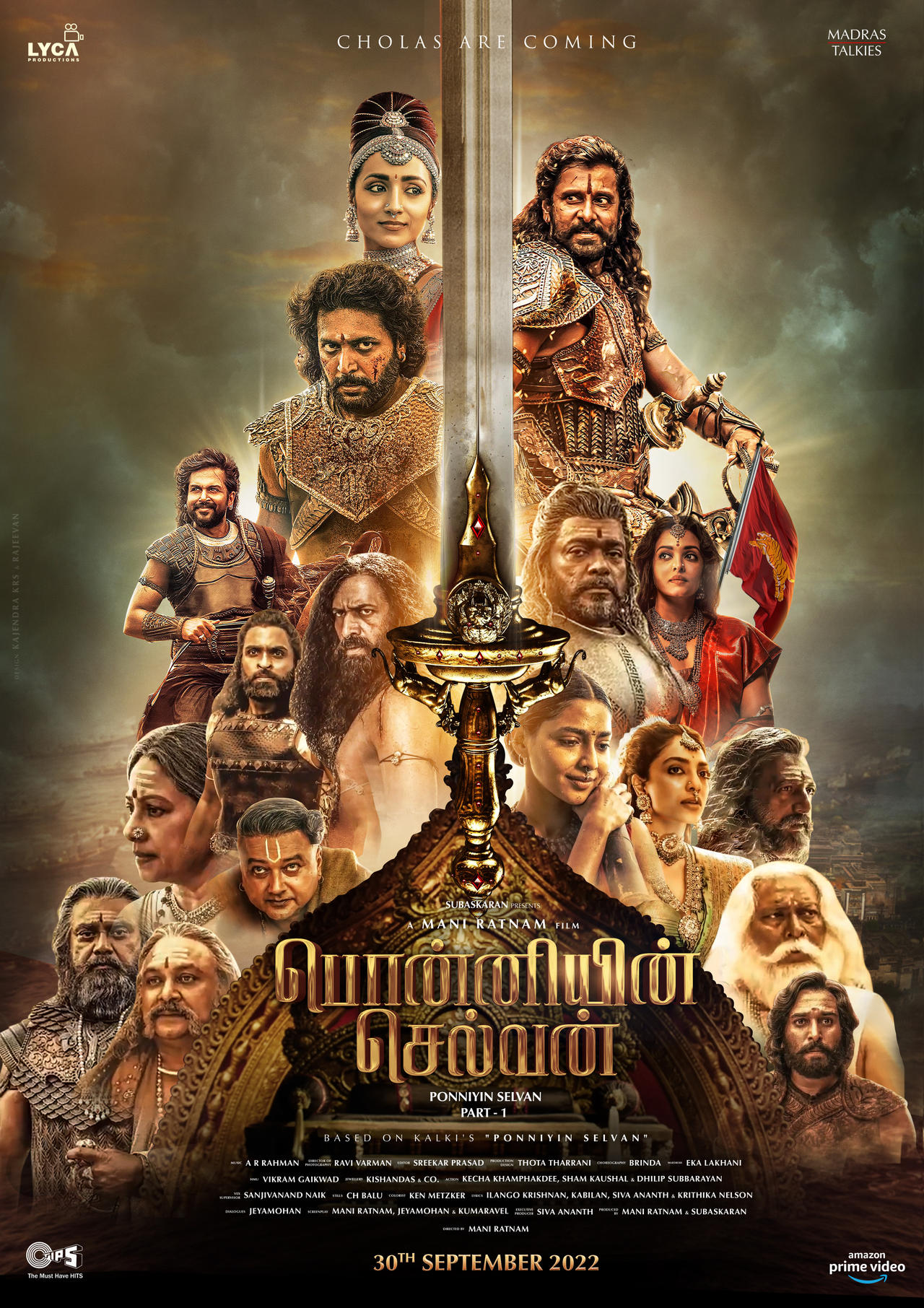 Transfering a massive long winding novel into celluloid with innumerable characters, incidents insipid to serious, benevolent to vicious is no cake walk. However, Maniratnam & Co to a great extent succeeded in bringing out the basic premise, incidents and characters (real and fiction) live on the screen with commendable technical expertise through 'Ponniyin Selvan' Part1.

Sundara Chozhan in death bed wants to crown his eldest son Aditya Karikalan who is an aggressive, highly volatile and war mongering prince as the successor to the throne after him. Nevertheless, because of his ill health he gives the power of ruling to his once confidante brothers Pazhuvettarayars. But, Puzhuvettarayars, especially the elder one, are no more loyal to the Chozha dynasty. In addition, Nandini, a scheming beautiful woman is all set to ruin the Chozha kingdom and usher Pandiyas with the help of Periya Pazhuvettarayar and a mysterious gang.

Vandhiyathevan, a confidante of Aditya Karikalan is the connecting source of all the characters intentionally, incidentally or accidentally. The characters are innumerable and even while reading the novel, remembering them is a tough proposition. Luckily, the main thread alone has been taken by the makers and try to present it with visual grandeur and technical wizardry.

Further, Kalki and his 'Ponniyin Selvan' are cult figures now.

Tamil movie audiences can watch this movie as most of the recent ones in Tamil are far from creative, grand or satisfactory. The crowd proves that it is favored by viewers though with some unwanted controversies.

Post Script: I watched 'Ponniyin Selvan' in theater after a long lapse of two years.