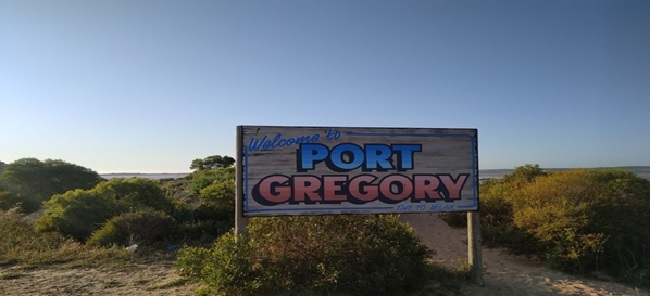 Port Gregory is a beachside village famous for its pink lagoon. A six-hour drive north of Perth, it is nestled between Hutt Lagoon and the beach. It is also known for its exposed reef.
Some information on the harbour of Port Gregory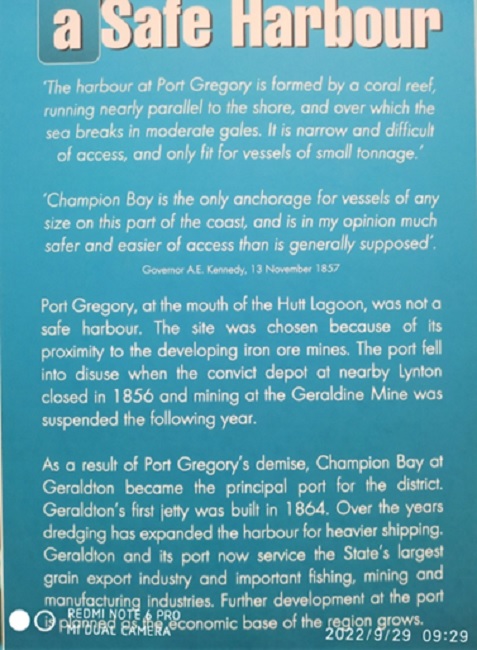 Liquid Candy floss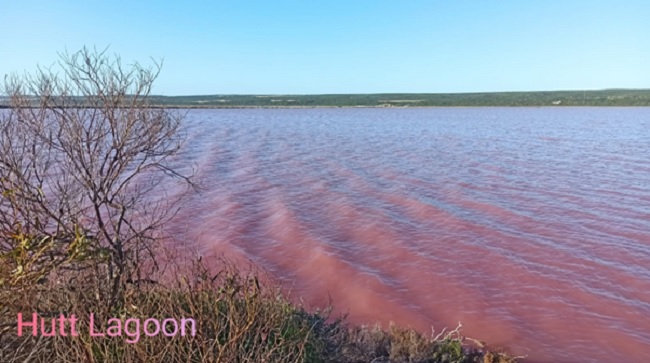 The Hutt Lagoon at port Gregory is an enticement for tourists because of its amazing pink colour, dyed so by halobacteria and Dunaliela salina, an algae which naturally produces beta-carotene. Both of these thrive in salty waterbodies such as these lakes. It is said to be at its pinkest in the mornings. This splendid lagoon, spread over an enormous 70 square kilometres is a chameleon, its colour varying from mauve to pink to purple. We took this photo around four in the afternoon; it was pinker than it appears in the image. Besides sunlight, the weather and seasons also make this magnificent lake alter its nature.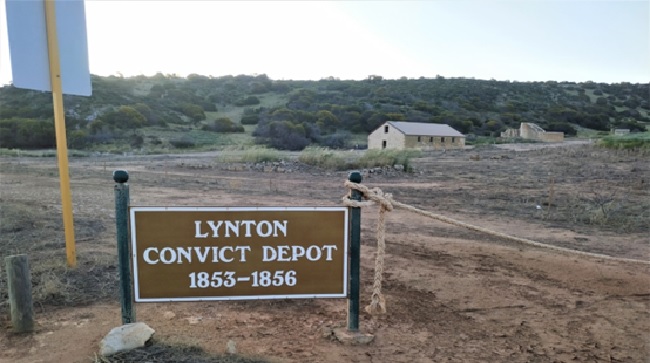 Just outside of Port Gregory in Yallabatharra, on our way back to Northampton, we stopped over at Lynton Convict depot, a heritage site. It was a good decision.
One can see a preserved building with ruins in the background.
Could the poor prisoners, who came here as cheap labour, have ever imagined that the place where they spent their days, battling difficulties would one day become a sightseeing draw?
This is another structure at the heritage site, with no identifying markers.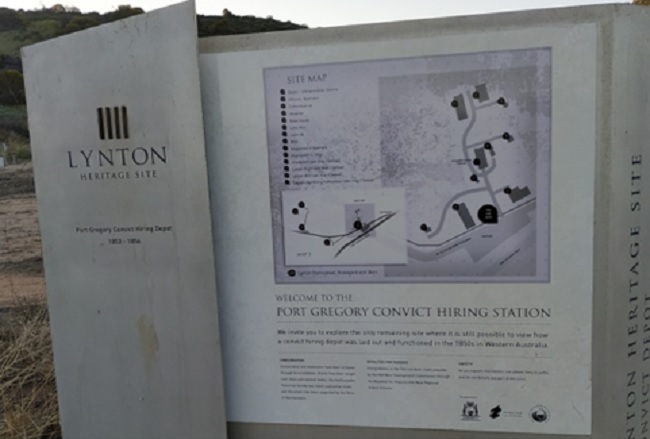 A site map of the layout of the hiring depot whose primary function was to hire out convicts as a labour force in the Geraldine mine fields and farmlands in the vicinity. The 'ticket-of-leave' holders could be hired out to private enterprises too.
A few feet further down the Convict Depot site, we chanced upon a Museum. Interesting memorabilia giving a glimpse into the history of those times, were housed in a dilapidated structure that seemed a converted stable. A few photos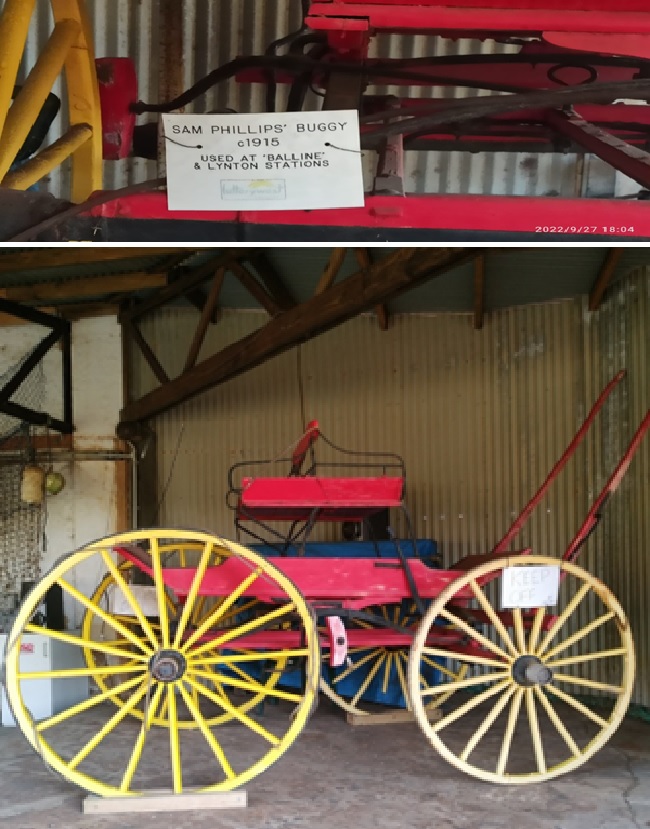 An aged Electrolux Frigidaire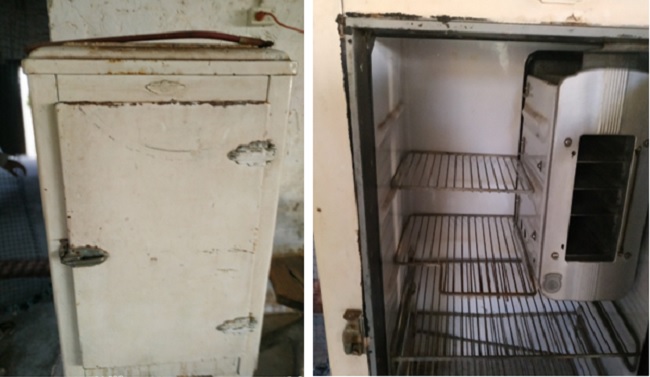 How many of us remember seeing or perhaps even using articles similar to the ones in these pictures?
These unlabelled, unmarked exhibits send the imagination soaring on a flight of fancy.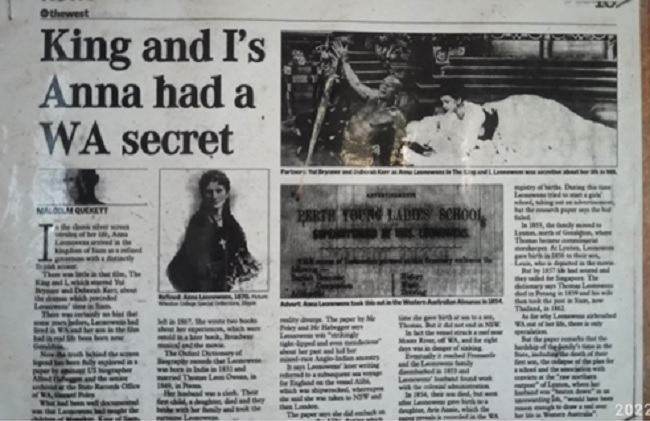 And an Indian Connection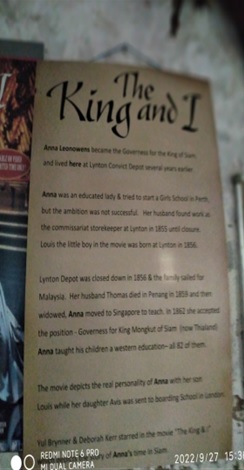 Anna of 'The King and I' fame, has a connection to this depot. Anna Leon Owens, was the wife of Thomas Leonowens, Commissariat Storekeeper at the Lynton Convict Hiring Depot from 1855-56. Their son Louis was born during their tenure here.

Anna herself was an Anglo-Indian, born in Bombay (Mumbai), who managed to pass off as a Victorian lady, through reinventions of the people and places in her life and became a governess at the court of Siam, present day Thailand.