The financial needs of your family always come before anything else. Therefore, you need to choose the right life insurance option to ensure a financially secure future for your loved ones. Two of the most commonly chosen plans are term life insurance plans and endowment plans.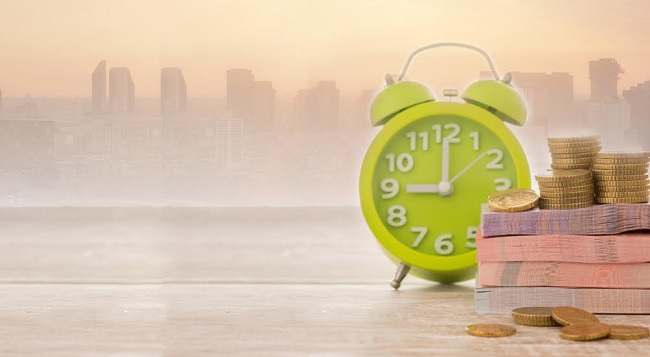 If you want life insurance and are wondering whether you would be better off with term insurance or an endowment plan, this article will help you understand them better and make the right pick.
Understanding Term Insurance
Term insurance is a straightforward product wherein the insured gets life coverage for a certain term. The policyholders can choose the policy term and the amount of life coverage they wish to be insured for. Many individuals choose term insurance as it is affordable and secures the future of their loved ones.
If the policyholder passes away suddenly during the policy term, their nominee is entitled to receive the death benefit, also known as the sum assured. This sum assured is chosen by the policyholder when purchasing the policy.
In return for the life cover, the policyholder needs to pay the premiums periodically (monthly, quarterly, half-yearly, or yearly). It is also essential to know that the base policy only provides a death benefit. In simple terms, if the policyholder survives the whole term, they do not receive any benefit. However, there is an option to choose a return of premiums term plan, where you get back the premiums paid over the policy term. Furthermore, riders (add-on benefits offered by the insurer) can enhance your term plan's coverage and customize it to your particular needs. One can also check the premium to be paid using a term insurance premium calculator.
Let us now learn what an endowment plan is.
Understanding Endowment Plans
An endowment plan is another popular life insurance product. This policy provides life insurance to the policyholder and also works as a savings instrument.
If you apply for an endowment plan, you will be required to pay premiums over the policy term, which will earn you an assured sum plus benefits at maturity. However, when the policy matures, the guaranteed money is released as a lump sum, making it more appealing to policyholders who want to invest money and get their hands on a significant sum all at once.
The endowment plan premium is determined based on the sum assured at maturity chosen by the investor. You will have to pay a premium for the term you choose, and in return, you will receive a maturity benefit equal to the sum assured plus any accrued interest at maturity.
The nominee receives the sum assured if the insured's death occurs before the policy's maturity. One can choose from the various types of endowment plans based on their financial needs. Choosing an endowment plan is different from choosing term insurance. One needs to plan based on the amount one would need in the future to meet their financial goals.
Choosing between an endowment plan and a term insurance policy
Now that we know the difference between term insurance and endowment plans let us understand which one to choose and why. Two main aspects on the same are mentioned below.
The Financial Goals
Our financial goals drive every investment decision. The same applies to both term insurance and endowment plans. Before you pick one, you need to decide if you want to invest or take a simple insurance plan. Some of the factors that need to be considered are your short and long-term financial goals, your lifestyle, and the number of dependents you have.
If you want secure, assured returns to save money to fulfil a future goal, then an endowment plan will sit nicely in your portfolio. On the other hand, if you already have investments and want just a financial safety net for your family, then a term plan is ideal choice.
The Expenses
We come across various expenses in our day to life. While we plan for some, most of the expenses occur suddenly. With the cost of living increasing daily, it is important to plan well ahead for the future. You need to decide on the amount you can spare every month based on your income and expenses. The premium for term insurance and the endowment plans vary, and so do their sum assured and maturity amount. So, plan accordingly.
By comparing term insurance plans with endowment plans, you will be able to decide where you can spend your hard-earned money and reap the maximum benefits. Just create your checklist based on the tips mentioned above, and plan accordingly.