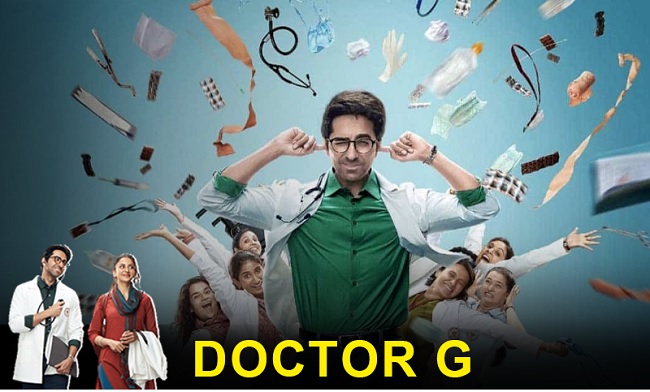 I watched Dr. G today; surprisingly, I found this movie more educative in a way notwithstanding some comical portions inserted to make people laugh. The film also highlights the importance of dedication to the professional course like medicine. I certainly feel that a film to be watched by old, young and the the present gen of overbearing teenagers to know the implications if one gets pregnant. All the actors have done their parts perfectly and Shefali Shah and Sheeba Chaddha are surely screen stealers.

The movie, in a way, deals with the human as well as sexual relationships also. Ayushman Khuranna's acting cannot be faulted but if the choice had gone for a younger actor, it would had been better.

The term 'Male Touch' had been appropriately used with its real significance.

I feel the press had been unduly critical about this movie while they prefer to write patronizing reviews turning totally a blind eye to potboilers of morbid violence, crude sex and impossible antics and ridiculous stories like……well, I don't want to list them. The criticism of using the medical term of woman's reproductive organ is absurd. More crude four letter abusive terms are used in our movies since long. Why feel offended and turn puritans now? I stand to gain the meaning of vestigial parts of humans, and what is placenta previa the danger of it during pregnancy.

It is gratifying to note that this movie is directed by a woman, Anubhuti Kashyap.

For serious movie watchers a warning. Once the movie ends with the frozen frame and moves for credit titles switch it off; or else, you will be horrified by a song and dance of the lead actors in most uncouth and ridiculous dresses and movments. That is not the best or right way to conclude a definitely otherwise serious and sensible movie like this one.