The original Avatar brought a paradigm shift in the way humans have been projected in movies. It brought a change in my personal perspective as well. Between aliens and humans; humans could be evil. That's thought struck me hard. Not to speak of stunning visuals, exhilarating atmosphere and soaking feel of the movie, it was basically this thought which persisted with me. Movies like Avatar prove that a movie is a serious, profound and a very potent tool of imparting education. This toil of communication can actually work for accumulation of knowledge, philosophy and wisdom. It simply puts movie-making at par with teaching, writing, painting or making music. It goes deep into our psyche. It percolates down the layers of our mind. It has a lasting impact.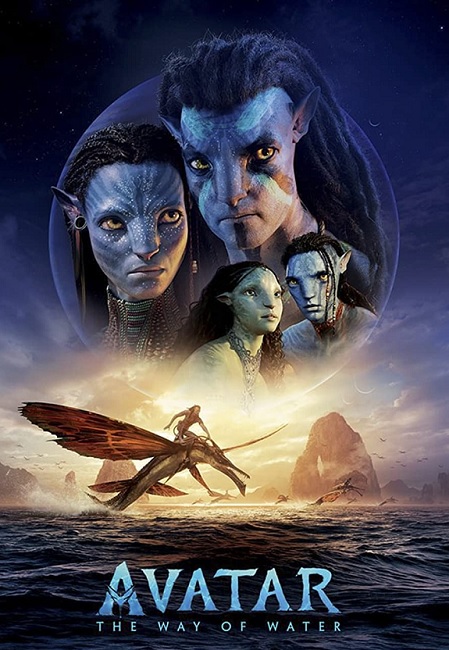 It is with this devotion, I waited for the sequel. Avatar: The Way of Water did not disappoint. The viewer immediately draws a parallel between what humans have done to Mother Nature and what humans do to aliens and their world in the movie. Avatar 2 like Avatar 1 is a commentary on ecology.

Humans go on working havoc on worlds after worlds for the last of power and supremacy. The bliss of the alien world is alluring but as the background commentary says, "Happiness is simple. But the thing about happiness is that it can go away in a heart beat."

Their bliss is ruptured by humans. The technique adopted by humans is devilish. They have created a breed which has elements of the aliens. Aliens would be confused and might take them fpr their own. Adopting the traits of the enemy and then destroying the enemy - is the huge scientific feat of humans. It becomes sickening to see the naked hunger of humans. James Cameron creates a theater where humans clap at the defeat of humans. Whereever they go, humans bring dynamite, guns, traps, and deaths. The way sea animals are killed, the graphic picturization immediately brings to mind what humans have done to oceans on earth. Strange, fascinating, mammoth, free sea animals bleed in water, cry and shriek at the human assault. Innocuous games of kids turn into tail hurting and pain wherever natives are disturbed. The ecological analogy is too obvious to be missed.

The movie is post-colonial or anti-colonial. It directly shows the horrendous impact of invasion and desire to colonize unseen lands. The eyes of the colonizer are haunting; his cruelty, unprecedented. At some level, each one of us is resisting some kind of invasion. That clicks the chord between the screen and the viewer. As the hunted avatars run for refuge to a new world, they face the challenge of coping up with new ways, new animals, new modes of navigation, driving, swimming and newer ways of communication. The urge to connect with new surrounding is so palpable and touching.

This is such a rich movie in terms of thought content. I feel like having read a good book. Hats off to James Cameron and his art a d his crew for creating this unique, thought provoking cinematic content of the highest order. It warns you of all that is impending before humanity - excess technology, imperialism, consumerism, colonization of the new order, and climatic break down. I soaked the feel of the movie, learnt and enjoyed it.