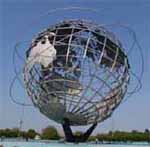 We are a part of the universe that we see and live in during our span of life.

We have a vast fathomless universe having unlimited infinite space.

We see one sun, one moon, planets, galaxies and stars from the earth and from man made objects in the space. The stars, which are far off, are also suns but being faraway, appear as stars. The moon is difficult to reach in spite of some men having been to the moon. Mars is also very far away and research is still on with mars probes. There is no immediate or remote possibility of human beings going to stay in either the moon or Mars. That means we are left only with the one Earth we have.

All plants, animals, human beings live on this earth. All living beings need air, water and food to live and survive.

Over the years the human settlements have been increasing over the earth. The forests have been decimated to make way for fields and houses, industries and roads, various development projects and other activities of mankind. Hills have been cut and marble, granite, rocks taken out for human constructions. Mines have dug holes in to the earth.

Populations have been increasing throughout the world. The increase in populations and the consequent need for more development to take care of the needs of the increasing populations and human activities has been putting tremendous pressure on the nature and the natural environment.

Flora and fauna has been affected and some species of plants and animals have become extinct. We will be able to see them in photographs, pictures, paintings and videos only, in future.

There is pollution of the air, water, soil, oceans by various man made poisons like smoke, gases, harmful and hazardous chemicals and waste materials. There have been various international conventions and United Nations is also concerned with all this and many countries have started Ministry of Environment etc.

A lot remains to be done in this area. Many non-governmental organizations have taken a lead in this area and their work is definitely commendable. A mass movement like the non cooperation movement started by Mahatma Gandhi and other national and social leaders before independence is required, involving all the people of India for helping in conserving and preserving our environment and preventing pollution and remedying what damages have already been done.

In fact one of the fundamental duties in the Indian Constitution is environmental conservation and prevention of pollution.

This mass movement should aim at making the garbage and pollution quit our Earth, our world, our country, our state, our district, our taluka, our city, our village our surroundings, our homes. We need a Gandhi or many such Gandhi's to take the lead in the efforts to save our spaceship earth and its passengers from environmental degradation and pollution.

This has to be Agenda number One.