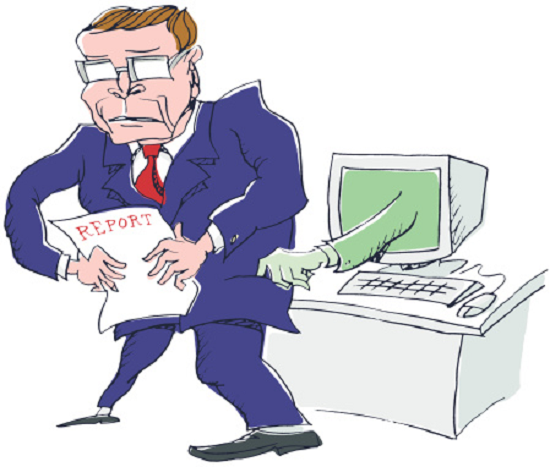 For the last three/four days, I have been getting emails, including from people whose email IDs are known to me over a period of time, that became a source of disturbance and nuisance. As has been the practice I opened the emails sent by the IDs known to me...and lo and behold what happened:
Scandisk refused to work on my system fully as it would come out with a message that Windows or some other program is trying to write on the disk - whereas no programs were running!

I could not open Windows Freecell game (I love to play this once in a while to take a break while working on the site)

My system (Pentium III 500 Mhz) became slower and slower and it seemed I was sitting on a Pentium 166.

Other day to day use software also started misbehaving.
Now I have simply started to DELETE those emails.
What does the email say?
The content that pops up when you open the email reads, "I am sending this attachment for your advice...". The attachment is either in the form of a filename.bat or filename.exe or filename.pif or even filename. Once you save or open these attach files, the Virus becomes active and spreads into your system. The damage caused by such viruses is tremendous. Proof of this is the problems experienced by me...and worst still one of my friends in Bangalore had to virtually REFORMAT his hard disk and in the process also loose some of his precious data.
I write this to present the alert as I feel that people out there have not invested their hard earned money to buy systems and get infected. Besides the danger of loosing important data and work, it is irritating, aggravating and time consuming to get rid of the viruses.
Immediate Solution:
I recommend that you all visit the page by Symantec titled
"Symantec Security Updates - Search and Expanded Threat Pages".
The complete URL = http://www.symantec.com/avcenter/vinfodb.html
This page lists all the Viruses currently in circulation - There are 39 of them. This is how I solved my problem:
I clicked on each Virus listed....and following the instructions I deleted all the files on my system with the weird names and extensions as suggested by Symantec. The easy way out to find those files by using Find option from the START menu.

The above exercise I did 39 times.

I updated and upgraded my Norton Anti-Virus utilities so that all the known definitions of the Viruses are updated in my system and makes the Norton software work effectively.

Yes, my computer is working fine..... but after having done all this, I am still getting these weird emails. Some of them from people that have been communicating with me for over 4/5 years.
I called two of my well known friends to check if they sent me any email.....and as was my guess, they HAD NOT sent any email to me. However, I did get the Virus infected and dangerous emails with their IDs. This means that someone out there is hacking email IDs and playing havoc or the Virus in my friends' computer is "spitting" out these emails without my friends even knowing it.
So Please BE Alert. It is better to keep your system thoroughly "disinfected" from Viruses and avoid undergoing aggravations later.
In passing, I am not a computer wiz so I personally cannot offer any better solutions than suggested above. I am hopeful that people who are experts in this subject will come forward to write about Internet Security in details and also provide better solutions that may provide help to our readers.