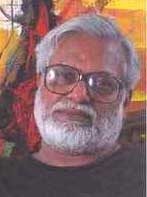 Manu Parekh was born in Ahmedabad in 1939 in Gujarat and studied at the Sir J. J. School of art, Bombay, in 1962, Manu started as a stage actor in Bombay and designed stage-sets in Ahmedabad. Later he joined the Weavers' Service Center, Bombay, in 1963 as Art Designer. In 1965 he began working as a Design Consultant for the Handicraft and Handloom Export Corporation of India and traveled to Europe and USSR.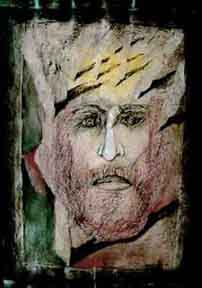 From 1967 when he started exhibiting his work, to 1992 he had 20 solo shows and 30 group shows, including 'Modern Indian Painting', National Gallery of Modern Art (1982), Hirschhom Muse Wasn D.C., Siffithsonian Institution (1982), 'Seven Indian Artists' traveling exhibition in several cities in West Germany. His works were presented at the auctions of Sotheby's, Bombay (1989) and asprey (U.K.) in 1991 organized by the Helpage India.
As an art designer and consultant for Indian handicrafts he traveled to France, Italy, Belgium, Holland and Germany in 1976, and lead an exhibition of Indian handicrafts to Mongolia in 1980. In 1982 he attended an artists' workshop with seven German artists in Braunsweig, toured Italy, and visited London as a participant in the exhibition of Contemporary Indian Art, Festival of India. He was the Commissioner for the Exhibition of Madhubani Painting in Italy and Denmark. He visited Stockholm as the Commissioner for the exhibition of Contemporary Indian Painting, Festival of India, in 1987.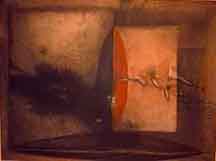 He is the member of the Society of Contemporary Artists, Calcutta, General Council of the Lalit Kala Academy, New Delhi and Garhi Working Committee, Lalit Kala Academy, New Delhi. His works are in the collections of the National Gallery of Modern Art, New Delhi, Lalit Kala Academy, New Delhi, Tata Institute of Fundamental Research, Bombay, Punjab University Museum, Chandigarh, Birla Academy of Art and Culture, Calcutta and in many private collections in India and abroad.
He is the recipient of the President of India's Silver Plaque, the AIFACS Award, the Birla Academy Award, the Lalit Kala Academy National Award and others. He was honored with 'Padma Shree' by the Government of India in 1991.