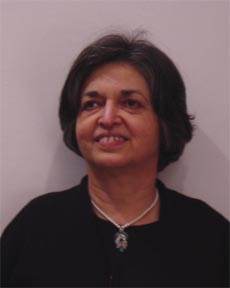 The word "dowry" is almost synonymous with Indian women's oppression under patriarchal systems. It has been a short cut for indicating low status for women, the argument being that the callous and mundane efficiency of "dowry deaths" indicates the low value of women's labor and the high cost of their marriages, making women a liability for their natal families and a source of lucre for their marital families.

There is ample evidence that the phenomenon of dowry is expanding, spreading to communities where it had never existed, and that the value of dowries is rising to untenable limits; there are horrific reports of fathers selling kidneys to cover dowry payments, or collective suicides in families with multiple daughters. The Indian government's Department of Women and Child Development reported 6,006 dowry deaths for 1997.

The common conclusion has been to condemn exorbitant dowries. Scholars and activists have been pointing out, however, that criminalizing the giving and taking of dowry and applying social pressure to ban dowry in marriages are partial and inadequate solutions. Rather, the problem of dowry must be considered alongside questions of property, labor and the fundamental nature of marriage.

Dowry, or some form of marriage payment, is hardly unique to India. Of the 563 societies listed in George P Murdock's Atlas of World Cultures, 24 (four per cent) are associated with dowry systems, 226 with bride wealth (grooms' families making payments to brides' families), and 63 with bride service (grooms contributing labor to brides' families in lieu of money).

Anthropologists have suggested that marriage payments are one of the ways in which cultures expand social relations between communities by exchanging gifts. Other explanations are that marriage payments help secure labor rights, or that they provide occasions for display of social status. Jack Goody claimed that European dowries were a way for families to pass on pre-mortem inheritance to their daughters.

Similarly, Veena Talwar Oldenburg has claimed in her book, 'Dowry Murder: The Imperial Origins of a Cultural Crime' - released last month at the Asia Society, New York - that in Punjab, dowry was a form of 'streedhan' (women's wealth). Dowry was put together by the bride's female relatives, partly from their own jewellery but partly from setting aside household resources. Land was attached to households and neither men nor women were sole legal owners of pieces of property. This benefited women because it gave them a fund of their own. But this practice changed as colonial policies were put into place.

Oldenburg contends that dowry among Punjabis had commonly functioned as a property fund for women, "one of the few indigenous, woman-centered institutions in an overwhelmingly patriarchal and agrarian society", put together by women over numerous years, and paid for through a complex system of community reciprocity.

The colonial concern about rising dowry payments, infanticide linked to Hindu concerns about not being able to pay dowry, and the attempt to control marriage expenses to diminish the impoverishment attributed to dowry were all 'scapegoating' attempts that cast "Hindu culture" as the problem and justified colonial paternalist domination.

Oldenburg not only refutes the evidence that infanticide was a high-caste Hindu problem and that dowry was suddenly extortionate, but turns the culpability back upon the colonial State. She argues that the growing impoverishment had a far greater correlation with colonial land and revenue policies and suppression of modern industry. And increasing son-preference correlated highly with the colonial construction of males as property owners and the creation of lucrative wage jobs in the military.

A professor of history at Baruch College (City University of New York), Oldenburg emphasizes that the present scenario bears little resemblance to pre-colonial traditions. That the extreme devaluation of women reflected in contemporary practices such as dowry, female infanticide and female feticide may be traced back in Punjab to colonial policies.

Research (including my own in 'She Comes to Take her Rights: Indian Women, Property and Propriety') has indicated that dowry cannot be treated as equivalent to women's inheritance. Unlike the European case, neither is it equal to the share of wealth that would go to sons, and nor are daughters given property in cases where no dowry has been given.

Arguments that daughters are cut off from their natal families after marriage, that dowry "pays off" their share of property, and that sons look after parents in old age are used to deny women shares of natal inheritance. This disenfranchisement makes women even more dependent on marriage as a route to economic security, and makes it likely that women will tolerate abuse within marriage.

It may be that women themselves concur with dowry for their own marriages because they know they will receive little else from their parents, as activist Madhu Kishwar has famously contended. But dowry often is not a fund that is for their own use or control, and does not have the benefits of an inheritance portion.

As noted anthropologist M N Srinivas declared, the contemporary phenomenon of Indian dowry may be explained not in terms of scriptural concepts but as a modern institution of showing off wealth connected to colonial monetization of the economy and to postcolonial globalization. It can also be explained in terms of "hypergamy" where families seek to marry daughters to families of higher status and to "sanskritisation" where communities try to improve their caste status by adopting dowry practices.

Legal drives to ban the practice of dowry in India have met with little success. The Dowry Prohibition (Amendment) Act (1984, 1986) makes the giving and taking of dowry "as a condition of marriage" punishable by law, while excluding "voluntary gifts" - a combination of provisions which makes for toothless sanctions. Not only may gifts easily be claimed as voluntary or be deliberately distanced from the wedding ceremony, but because dowry-givers are penalized as well as dowry-takers, even those coerced into payment are unlikely to file claims.

Dowry practices are thus legally prosecuted largely in conjunction with suicides or murders connected to dowry demands or in conjunction with domestic violence or property recovery cases often filed in conjunction with divorces. Legal directives are blatantly ignored in the focus on wealth and status accumulation, and the urgency of having daughters married at all cost.

The Indian women's movement has advocated for change on a broader level: Women's organizations have insisted that dowry be viewed not as an isolated phenomenon but in the context of broader gender subordination and the effects of capitalist processes. The focus has been on simultaneously protesting dowry and strengthening claims for parental inheritance. They also campaigned for fundamental social changes in attitudes towards daughters, and for altering the status of marriage as women's inevitable fate and sole source of security.

The zenith of the anti-dowry movement was in the 1970s and 1980s. The movement appeared to lose steam in the 1990s as women's organizations dealt with a spate of other issues, but problems related to dowry continued to multiply.

In September 2002, the All-India Democratic Women's Association organized a national workshop to further study the phenomenon and revitalize the movement. While moving a resolution to start a national campaign against dowry, it was reiterated that dowry is fundamentally related to structural inequalities in Indian society.

This new resolution is a reminder that dowry is not an inevitable component of culture, and that the focus of reform ought to be on problematizing the practice itself - not just its excesses - as part of confronting systems of patriarchal domination.
Srimati Basu teaches Anthropology, Women's Studies & Asian Studies at DePauw University, USA

References:
'Dowry Murder: The Imperial Origins of a Cultural Crime' by Veena Talwar Oldenburg; Oxford University Press, 2003; 261 pages; $30.
'She Comes to Take Her Rights: Indian Women, Property and Propriety' by Srimati Basu; Kali for Women, 2001; 305 pages; Rs 350.