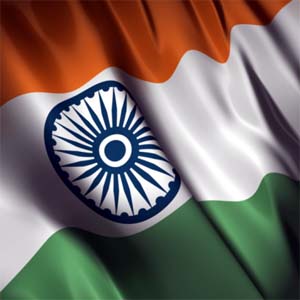 In another two weeks the Indian Prime Minister, Dr Manmohan Singh would be mounting the ramparts of the Red Fort in Delhi to deliver his customary Independence Day message to the Indian Republic on the sixty third anniversary. A long list of achievements of his Government would be reeled off and statistics of economic growth trumpeted. These bear no relevance to the ground realities as actually obtaining on the ground despite six years of his being at the helm of governance. India's external security and internal security are gravely threatened and the common man is economically groaning under the weight of galloping price rises despite an economic wizard at the helm. Rather than paying attention to the Independence Day address, I would on that day would find myself pondering on the "India of my Dreams"

The "India of my Dreams" would be one where:

One could continue on and on as there is so much wrong in the Indian Republic brought about by decades of political misgovernance and apathy and where India's national problems and challenges were just swept under the carpet as long as political survival of a particular party was ensured.

India is hopelessly devoid today of charismatic political leaders and none are visible on the horizon too. Many Prime Ministers have climbed the steps of the Red Fort every year on Independence Day in the last couple of decades but none could fire up the imagination and enthusiasm of the Indian Republic to surge forward.

India has surged forward on the strength of its people to excel and despite political misgovernance and lack of exemplary political leadership. Regrettably while the Republic of India citizens have displayed a tremendous capacity to excel, India's political leaders and politicians have displayed no such urge. On the contrary they have regressed.

Just imagine how far the Indian Republic would have surged forward had Indian political leaders of the political mettle of Sardar Patel and Netaji Subhash Chandra Bose had transcended the steps of the Red Fort to deliver Independence Day addresses.