Mirror …. Mirror on the wall – am I getting there at all? For the people around you it may not matter, for you it does.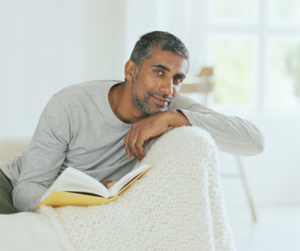 The forty-feel, is the in-between age. Like the autumn leafs the grey hair begin their fall. The lawn mover (comb) is on a bumpy ride. The scalp is getting patchy. I can see the receding hairline, thinning around the crown with eventual bald spots. At 40 + you are getting up the hill. There is little to shampoo between soap and suds.
I have lost my football fast forward position. The street boys now prefer their uncle to be a goal keeper. They respect my seniority; I guess I am being kind to myself. At the grocery, the girl next door says, 'uncle may I help you' with your shopping bags. I am left off-balance. The 'uncle' factor is like a failed report card. I fumble with the elevator buttons. It lifts me on a high to the right floor. Age is catching up.
I am dating again. This time it is with the doctor. If health is wealth, erode is inevitable. Who wishes to die a pauper? Weight, sugar, pressure, the good and bad cholesterol are on a clinical bout. I wish to win over them at the jogger's park.
The dietitian is starving me to death. It is time to shift some gears. The sofa gives way to a new tread mill and a digital weigh machine. Baba Ram Dev's yoga DVD takes over from Kenny Rogers. Life now hinges between the calories and the BMI equation. We are eating less and paying more, the economics of survival is taking its toll.
Sun glasses are gone with the wind. Now I have to read in between the lines. I guess my glasses are not positioned well. A pair of new half rimmed Italian design glasses keeps sliding my stubborn nose. I hope this new investment will broaden my vision, from the shackles of myopic goals. With age come's wisdom and a pair of debonair prescription glasses.
My seniors are celebrating their 50th mark. A mile stone to celebrate forgive and forget. I am not sure how it feels to be in the fifty clubs.
The men in the cradle of 50 are sucking their thumb with memoirs of feeding bottles. Their legs are betraying rhythm, learning to walk all over again. The kink in the eye and a naughty teen smile faithfully prevails. Those fifty years. The sheen of the teen, college graduation, the first job, those letters, your first love, your first child, your second childhood and your first family holiday. Life is an event management. On a scale of 100, at 50 you are left with no option but to jump on the scale of diminishing curve. I wonder why we celebrate the 50th event.
At 60 + my neighbor is mango ripe, living by the summer winds. He fears destiny could pluck him. For the insurance agent it is time to pay dividends. The children do care – they have a will to their future? In between the bhajans, shlokas, kirtan, chants, tablets and capsules, the dentures look for an extra bite of life.
If wishes were horses beggars would ride. If health is wealth then life goes begging. My father at 75 walks straighter than a walking stick. I guess he doesn't take his doctor seriously, and lives life on his terms. He goads ahead in this swampy ride. The eighties and nineties are a quiet period, with not much to hear, not even the traffic snarl.
Striking a 100 is much easier in cricket. The longest living men did not play them. What kept them still going is the tonic we all are looking for. We are cloning babies, yet haven't tamed death. A mundane question you ask yourself – are we slowly getting there?
My school teachers had labeled me a naughty Johnny. I am afraid my reputation hasn't changed much since then. At the 40's you get naughty. It is good to be the old wine in the cellar. One fine day the fate would gulp it neat. Slow and steady like the tortoise, I am inching ahead. If God willing, many more years to go. My travelogue is in the making.
People have a short memory; I look at the grandpa's neglected portrait on the wall. Resurrection is my only hope.