"The complexities of life have made every relation and emotion intricate enough to hurt ... even the most beautiful feelings associated with Love."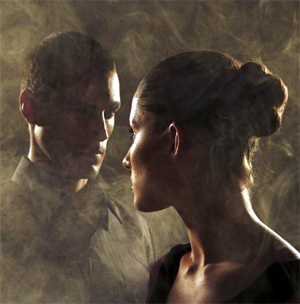 Throughout generations, every facet of life modifies from ideology to lifestyle. Yet, what is that one sentiment which all and sundry proclaims to be "in" or "desirous of", no matter what age, caste or creed they might belong to? No marks for guessing that it's Love. Whether you are falling in it or out of it, love doesn't cease to hurt. Is it simply because love is too convoluted to comprehend or we as humans, because of our own complexities, fail to relate to the simplicity of love.

Invite any youngster sipping coffee at Café Coffee Day to analyze love and pat comes the reply. Whether, its all about wanting to talk to your girlfriend for hours, looking in her eyes, smiling without a reason, thinking about her even in her absence and even buying presents for her if ones pocket permits. So, is love about these uncomplicated thoughts or more? On the practical side, love is as complex as having an understanding with your partner and instilling a feeling of trust.

May be love is every part of this and much more.
Love is not only about looking in each others' eyes all the time; but looking in the same direction. Love is not about buying presents for your lover but about 'being present' for them in their hour of need. It's about companionship. It's about understanding each others silence and not just the spoken words! Falling in love might be easy and falling out easier. It is staying in love which is the most difficult task. It is this aspect of love which is bound to chafe you always.

Simply being together is not the key to all tribulations existing in any relationship. Understanding the behavioral patterns could come as a challenge. John Gray, PhD, wrote in his book 'Men are from Mars and Women are from Venus' that men are predominantly 'problem solvers' while women are 'problem sharers'. It is this basic divergence what makes a woman a much patient listener than her counterpart. A woman might not desire her man to come up with readymade answers to her problems at work, with the maid, her colleague etc. On the contrary, for the man, it becomes a burden or an obligation to solve any problem that he is confronted with. Lack of success makes him irritated enough to call the fairer sex a perpetual nag.

To make any relationship long lasting, it is very important to understand what your spouse desires. For a woman, the presence of her man by her side or that one look across a crowded room could be very reassuring - An enduring partner who listens and appreciate more than dictate. For a man, it could come in the form of praise that his spouse showers for his work or even that dish she made to tickle his taste buds.

In short, the day we recognize that expression of love is more than just an empty ritual, it will definitely stop to hurt. It would then become the most gratifying emotion ever experienced.