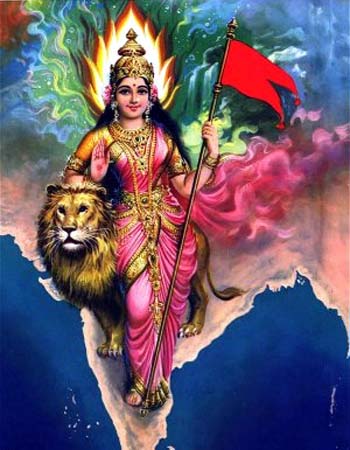 New Delhi
The Rashtriya Swayamsevak Sangh (RSS), which has got a new chief in Mohan Bhagwat, has travelled a long way since it was born in a middle class house in Nagpur in 1925 to mould the Hindu way of thinking and influence the national struggle for independence.
The organization has remained controversial all these decades. From 1947 to 2009, successive governments banned it thrice. Its critics term the RSS ideology of "Hindutva" communal, conservative and revivalist.
Here are some interesting facts about RSS, which believes in staying away from the media glare:
* RSS was founded by a former Congress worker, Kesava Rao Baliram Hedgewar (known commonly as Doctorji in RSS circles), on Sep 27, 1925 at his residence in Nagpur, where it is now headquartered. The objectives for setting up the RSS were to unite Hindus and to uplift them, leading to the birth of a Hindu rashtra (nation).
* The name RSS was selected officially April 17, 1926. That year the RSS started its daily meetings called "nitya shakha" where volunteers, known as "swayamsevaks", met every day.
* The "shakha" continues to be the basic unit of the RSS organizational structure, which along with its allied organizations is widely referred to as the Sangh Parivar. "Shakha" is from where RSS gets its volunteers.
* RSS calls these volunteers "swayamsevaks". Anyone is free to come and join RSS meetings, which are generally held in neighborhood parks. There is no official membership. Anyone who has come to a shakha even once is treated as a 'swayamsevak'
* According to RSS estimates, till the end of January 2009 there were 43,905 shakhas running in 30,015 places; weekly shakhas were being held in 4,964 places and monthly meetings took place in 4,507 locations all over India. There is no official count of its "swayamsevaks".
* The first RSS chief was K.B. Hedgewar (1925-40). M.S. Golwalkar, also known as "Guruji (1940-73), was the second RSS chief followed by Balasaheb Deoras (1973-94), Rajendra Singh or "Rajju bhaiyya" (1994-2000) and K.S. Sudarshan (2000-09). Mohan Bhagwat is the sixth RSS chief.
* Within RSS circles, its chief is known as the "sarsanghchalak". The term was coined in 1929. RSS chief is nominated by his predecessor. The general secretary is "sarkaryavah". He is elected by an executive council for three years. These two are the most powerful positions in the RSS.
* RSS is exclusively for males. But it has a women's wing, Rashtriya Sevika Samiti.
* When it was born, RSS was dominated by Maharashtrian Brahmins. Over the decades, it began to accept people from all segments of Hindu society.
* Till 1936, RSS was active only in Maharashtra. In the next decade or so, it established its presence in northern India through volunteers who decided to work full time for expanding the organization. It now has a pan India presence.
* In 1948, RSS was banned in independent India for the first time following Mahatma Gandhi's assassination. The government suspected that the RSS played an active role in the killing. The ban was lifted in 1949.
* RSS was banned twice later: during the 'emergency' rule of 1975 and after the demolition of the Babri mosque in 1992.
* In 1949, RSS set up its first frontal organization - Akhil Bharatiya Vidyarthi Parishad (ABVP) to work among students. This was followed in 1952 by Vanvasi Kalayan Asharam to work among tribals. In 1952, it actively supported the formation of the Bharatiya Jan Sangh (BJS) by Shyama Prasad Mukharjee. BJS merged into the Janata Party in 1977 and was reborn as Bharatiya Janata Party (BJP) in 1980.
* In 1955, it started the Bharatiya Mazdoor Sangh, now one of the biggest trade unions in the country.
* In 1963, RSS participated in the Republic Day parade in Delhi. Around 3,000 "swayamsevaks" took part.
* In 1964, the Viswa Hindu Parishad (VHP) was set up to unite Hindu religious leaders. It played a leading role in the campaign to build a temple for Hindu god Ram in Ayodhya that led to the razing of the Babri mosque and helped the BJP to grow dramatically.
* From 1998 to 2004, while the BJP ruled India, the RSS flirted with power, but with disastrous consequences for its organizational base. It tried to dictate BJP's agenda, resulting in hiccups in their relations.
* After the BJP's defeat in 2004, the RSS decided to maintain a safe distance from party politics. Mohan Bhagwat, the new RSS chief, was one of the strongest advocates of this line.