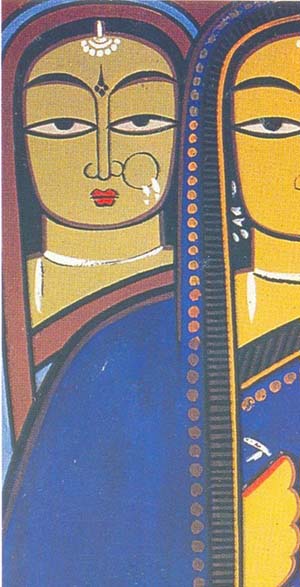 What is art? Is it a purely utilitarian object with some trappings of decoration, or is it pure aesthetics which has absolutely no purpose whatsoever than to appeal, rather hedonistically if you will, to the senses?

This debate has raged amongst art circles from the earliest documented periods of art history : from the seminal essays of Alois Riegl to the lines and periods drawn up by institutions and art academies of the 19th and 20th centuries. This distinction between art and artisanship, between the artist and the artisan, is also coincidentally one of the chief divisions that separate South Asian, or Indian art, from its counterpart in the West. Indian art has often been held to be repetitive, a craft rather than a display of true and original intent. It is only recently, when paradigms of global histories are being tested in schools and academies across the world, that the appendage position occupied by South Asian art within the canon of art history is being seriously questioned. This in spite of certain scholarly positions that argue for the complete hegemony, as it were, of the Western model of writing histories of and appreciating art. Is the history of Indian art then doomed to forever be in the shadow of a larger, global narrative? These questions are important, for in some ways they allude to the intellectual hegemony held by the Western academy over forms and ways of knowing, where even emerging powers like China and India are forced to adopt methodologies and systems of art appreciation that have been developed in the West.
This is not to say that there have not been laudable attempts at chronicling South Asian art. One of the earliest modern historians of Indian art was Ananda Kentish Coomaraswamy. Living in Ceylon during British colonial times, Coomaraswamy did much to inscribe meaning to Indian art and architecture within the Western imagination. For Coomaraswamy, there was no art, or meaning in art, unless one understood the principles that guided its creators. Without an understanding of these principles, Indian art became simply a collection of strange looking gods, fanciful sculptures, and apparently misshapen forms. It took his interpretation of Indian art as a predominantly religious and spiritual work to make the Westerner begin to appreciate art, painting and sculpture especially Hindu art on a basis comparable to that of its Western contemporary. [1]
But if making Indian art comprehensible to the Western observer is one of the challenges that faces the writing of a South Asian art history, what is perhaps even more serious is the way that Indian art is often appended as a subsidiary culture to the grand narrative that is the history of Western art. This grand sweep of history from the Pyramids to Picasso, has a very definable center, consisting of the Western Renaissance and its allied movements. To this center all other movements, all other cultures must adhere and spring from. Thus a survey course in art in Western schools, till very recently at least, ran somewhat like the following :

Egyptian, Ancient Near Eastern, and Classical Art; Early Christian, Byzantine and Medieval Art; The Renaissance, Baroque and 18th century Europe; 19th and 20th century Europe; Photography and Film, Art of the United States and Canada; Native American, Pre-Columbian and Latin American Art; Asian Art, Islamic Art; African Art; African Diaspora; Art Criticism and Theory. [2]

It is clear from this grouping that the entire gamut of Asian Art (Chinese, South-East Asia, South Asia and even Middle Eastern) is clubbed under the catch-all phrase Asian Art - a category that comes much after mainstream European art, and is clubbed with overtly religious classes like Islamic Art, with a hint of primitivism like Latin American and African Art, and certainly is an offshoot of the main branches of art history. This is the second challenge that South Asian art faces: to evolve and emerge from being an offshoot of the art history tree to being a unique discipline in its own right. Much like architecture, South Asian art faces the challenge of being marginalized, of having to answer to canons that are developed in the West. This quasi-Darwinian legacy of Asian art also means that Asian artists are forever struggling to make their art answer to principles of art appreciation that have been evolved in the West, making Indian art a branch, not a main focus of study. Indian art remains Indian, and struggles to make the leap from its prefix to that of simply art.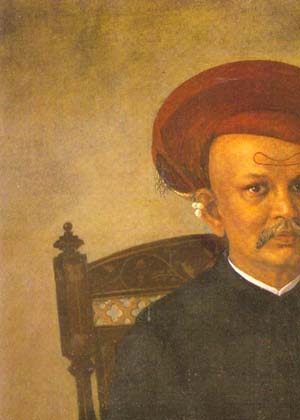 This introduction to Indian art strives to overcome these fallacies in different ways : by ascribing meaning and intent to Indian art, by unearthing the purpose of the artisan and patron so as to ascribe a meaning that can be judged on the basis of original intent rather than Western aesthetics, and also by treating Indian art at a par with its Western contemporaries.
This introduction will also avoid dividing Indian art into dynasties, avoiding narrow divisions such as Gupta art, Hellenic art, Islamic art, and so on. The reason for this is that art in the Indian subcontinent was as much a product of traveling groups of artisans rather than dynastic or kingly patronage. This is the reason why Hellenic art, for example, can be found in South Asia just as much as Greece, why Persian influences mix with the Hellenic in Kushan art, and why Rajasthani schools of painting and Mughal schools borrow so much from each other to create a composite picture of miniature painting.
The second facet of this introduction is its geographic sweep. Indian art I purposely avoid for the moment the word South Asian also includes within its ambit influences from, and outward impulses to, geographies of the world as diverse as Indonesia, Thailand, China, Japan, Persia and Central Asia. This series will attempt to bring these diverse influences, where possible, under question and examine the truly continental nature of ancient and medieval Indian art, as also the global influences that modern Indian art has imbibed, as also the ways in which a globalized, connected world has influenced the production of art in South Asia. It is only by stressing upon the global nature of South Asian art that we can perhaps make the jump from treating this subject as an offshoot of the world history of art, to a synchronous event in world history that is as connected to its global cousins as it is indivisible from them. This approach would be proper, as it is no longer possible for the serious student or professional of art or cultural history to remain within a narrow confine of cultures, continents or time periods.

References:
1. Ananda K Coomaraswamy. An Approach to Indian Art. Parnassus, Vol. 7 No 7 pp. 17-20
2. Robert S Nelson. The Map of Art History The Art Bulletin Vol 79 No. 1 pp. 28-40.
Images:
Detail from Three Pujarins. Jamini Roy.
Detail from Portrait of a Gentleman, Raja Ravi Varma.

Next: Beginnings: Art from the Indus Valley Civilization