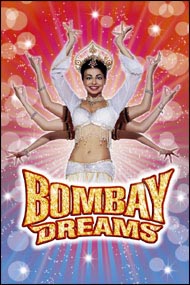 A handsome slum dweller (Akaash) from a certain Bombay slum called Paradise, has aspirations of becoming a Bollywood movie actor. He lives in a jhopadpatti with his old grandmother Shantiji. Of course, he is talented because he has the gift of singing and dancing - prerequisites for becoming a Bollywood star (though singing is not really a necessary talent as playback singers lend their voices to heroes). Soon a rich, corrupt business corporation is planning to tear down the slums and construct high rises. The hero's friends and neighbors, including a eunuch (Hijira) called Sweetie, are outraged. When a lawyer, with his beautiful fiancé (Priya), visits them and offers his services pro bono, the slum dwellers are thrilled. The lawyer's fiancé is very sympathetic to the plight of the poor and also is a daughter of a famous movie mogul of Bollywood (who has had a row of colossal flops).

By chance, a beauty contest had been planned in the city. The slum dwellers do not like the idea of the exploitation of women by rich folks (remember Bangalore's Miss World beauty contest with all the protests?). The inhabitants of the slums plan a protest on the site of the competition and disrupt the proceedings. The episode was to be filmed under the direction of none other than Priya (it was going to be her big break to come out from under her father's shadows).

During the protest, Akaash dresses up as a woman (looking more like a hijira) and creates a song and dance sequence that is filmed by Priya. This also impresses one of the premier actresses of Bollywood, named Rani. Rani insists that for her next movie she wants Aakaash to play the lead role with her. Priya's father, the producer reluctantly agrees to cast Akaash as the hero in his forthcoming venture.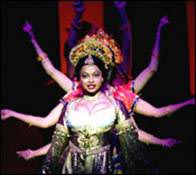 The rest of the story is vintage Bollywood movie in a fast forward mode. There is a scene where Rani jumps into a fountain in a white sari and is completely wet. Song and dance sequences, including the recreation of the famous 'Chaiya Chaiya' song on slow moving train top is well done. 'Mujhe Rang De' is sung to a pleasing spectacle. Of course, there are predictable twists and turns one can expect in a Hindi movie including a wedding scene where the villainous bridegroom is prevented from marrying the doe-eyed innocent bride, who was unaware of his nefarious activities until the last minute. She is saved from the jaws of injustice just in time to wed our hero. There are the usual masala - villainy and murder, comedy, songs and dances, pathos, fight scene (dishum, dishum, they call it), and above all entertainment in Bombay Dreams on Broadway. It is a shorter version of a Hindi movie on stage (only two hours long instead of four!) But everything one can expect from a Hindi movie is included in the play. There is even a procession with giant idols of Ganesh for the festival.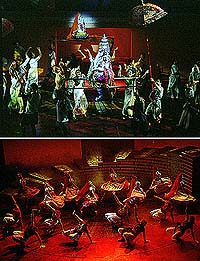 The show has just opened on Broadway and has been received fairly well. The newspaper reviews in New York that can make or break a show, I am told, are decent and encouraging. Having seen many Hindi movies, I have mixed feelings about it but one who is uninitiated (like the majority of American audiences) the experienced could be charming. Perhaps, I expected to see a truly great Hindi movie (an oxymoron?) on stage but the colors, costumes and the settings as well as the songs made up for any faults. Though the first scene is reminiscent of a high school play with all the explanations about Bombay film industry, the show does get warmer and interesting as it progresses. The combination of A. R. Rahman (music) and Andrew Lloyd Webber (producer) strikes a note that is interesting.

The singers do a decent job, though the rendition is sub par when compared to other Broadway hits (English songs) or the Hindi industry (Hindi renditions). Akaash (Manu Narayan) and Priya (Anisha Nagarajan) both have well trained voices. The Hijira Sweetie (Sriram Ganesan) has a feminine voice that suits the part. The grandmother (Madhur Jaffrey) does a good job and draws sympathy from the crowd, when her grandson forgets his roots and ignores the slums from where he originated, once he becomes rich and famous. Rani (Ayesha Dharker) as a stereotypical Bollywood star of yesteryears - when they appeared Rubenesque and voluptuous - is entertaining.

The wedding scene is colorful and the costumes are gorgeous. The fountain with wet sari scene and a boisterous song, 'Shakalaka Baby', is very well created on stage and draws gasps from the audience. The changing of scenery and the ease of moving from one scene to another is as good as any Broadway production.

The Hijiras do look grotesque in saris and their dance actions are also very manly. I suppose this is realistic in Bombay, where the Hijira community has carved a unique place in society. My criticism is that the rest of the ensemble could have been better Indian dancers (I spotted a few non-Indians in the group in an attempt to pass off as Indians). Pretty Indian group dancers with more Indian dance steps would have thrilled the audience more. There were love songs in English, where the male and female leads lament about their feelings towards each other. But what is strikingly missing is a scene where the hero is chasing the heroine around in parks or around a tree ? the trademark of Indian movies! The actors do kiss but with an explanation that this is totally out of the norm in Bollywood.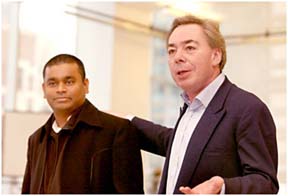 All in all Bombay Dreams is entertaining. I would not classify it as a masterpiece, portraying Indian culture at its best, to the American audiences. However, to a curious audience who have become acutely aware of India recently - because of Information Technology and outsourcing - Bombay Dreams is a good introduction of another aspect of Indian culture, namely the pop movie culture with a worldwide following. After all, millions of people all over the world flock to see Bollywood movies, which makes more than 900 movies a year. But hardly any even make an appearance in the American horizon.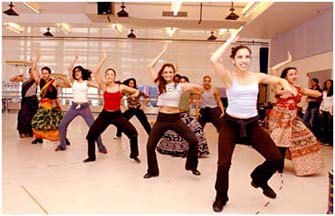 Andrew Lloyd Webber was said to have been fascinated with Rahman's musical talents and wanted to bring it to the stage. The music in the show is vibrating as well as loud, and scintillating and emotional - typically Rahman style, with bold beats of drums and dramatic crescendos. Only two Hindi songs are recognizable from old tunes. The show has been running in London for almost two years to packed houses. It was well received in London, where Indian culture has deeply infiltrated British life. The story and the music for the American audiences have been considerably altered, with addition of two new songs and simplification of the story line. So even after seeing the Broadway version, it would be worth your while to see it again in London.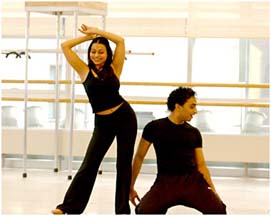 Manu Narayan, who plays Akaash, is a recent graduate of Carnegie Mellon in Pittsburg. Anisha Nagarajan left NYU as a sophomore to portray Priya. Both seem to have a good chemistry between them. Manu is a good dancer and Priya has a grace of an Indian classical dancer in her steps. I only wish she had more chances to show this in the play. You can see them below in practice. Madhur Jaffrey is a well known actress with movie and theater experience. Ayesha Dharker, who plays the buxom Rani has both stage and Hollywood experience. She also played in Bombay Dreams in London.