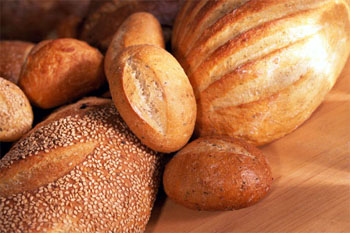 Being a baker is a lot more than just knowing how to bake bread. Bakery and confectionery as a career is both an art and science. A baker makes various kinds of loaves, bread rolls, croissants, buns, pastries, cakes and savories by adding his own innovation to his basic knowledge of baking. Every course on baking and confectionery teaches how to weigh out and measure ingredients; mix, divide and mould dough, set the dough to rise, bake different bread and confectionery products and how to decorate, slice and wrap the final product.
Qualities a Baker/Confectionery should have
When asked what qualities and good baker and confectioner should have, Joseph Uttam Gomes Senior Lecturer (Food Production Patisserie) of the National Institute of Hotel Management in Kolkata answers, 'Proper knowledge of ingredients, costing, proper methods of preparing products and pricing is essential. One should at least know that mozzarella and not Amul Cheese should be used to make pizza. One should also take care not to waste ingredients.' Chef Barbara Truskaller, former pastry chef at the Grand Hyatt of Mumbai, advises, 'A good baker & confectioner should be well-acquainted with the products that he / she is using, the reaction when he / she mixes products and correct presentation.'
Sarbendra Sarkar, Food & Beverage Manager of The Peerless Inn, Kolkata, answers, 'A hotel management course will just give the student the basics. To be an excellent confectioner one needs develop new recipes regularly. If you are catering to Indian confectionery items you need to learn the ropes from amithaiwallah. You must get fresh cow milk to make sweat-meats. You should not store mithai for a long time ' long-term refrigeration will just spoil it ' if at all storage is necessary sweet-meat should be stored in syrup.'
Tips on Opening your Own Bakery /Confectionery Outlet
Mr.Gomes advises, 'Firstly, they should find out what the tastes of the native people are and price the items in accordance to the budget of the people. The bakery unit should be located at a place in the city, which attracts customers. The initial infrastructure may be of low budget and with small space. All is needed in a specialized oven, a marble top table, a mixie and a refrigerator in a small room. If a confectionery has to be set up an air conditioned room is mandatory.' Barbara adds, 'The products you make depends on the clientele, climate of the place and what ingredients are easily available. If you open a bakery in a warm country like India you can work with tropical fruits as they are easily available. A good baker should be able to adjust easily. Cream, butter and other ingredients may vary from country to country- recipes should be adjusted accordingly.
A good baker should be able to experiment with flavors.' Jaidev Dutta, Asst Manager-Sales & Admin of Escoffier, a leading bakery and confectionery outlet says, 'A unique feature of our restaurant is a beveled glass area that allows visitors to watch the kitchen activity. We use the finest ingredients to meet our high standards. We use no preservatives and anything that is two days old, is thrown away. We target at the health conscious customers keeping the food as delicious as ever. We have whole wheat bread, low fat bread, granary bread and an exclusive salad bar. We regularly update the menu and organize food fests. On Valentine's Day, Rose Day, Friends Day and Christmas at Escoffier - customers will find a new decor and special food preparations appropriate to the occasion. Escoffier attracts a wide range of customers - the youth, office goers and families.'
Other Employment Opportunities
If you are looking for a salaried job instead of starting your own bakery, here's where to look for a job for. Mr.Gomes of the National Institute of Hotel Management says, 'Our students have got lucrative jobs both in India and abroad as chefs in the stream of bakery and confectionery. In India our students are settled in Kolkata, Mumbai and Delhi with jobs in Taj Bengal, ITC, Trident and other starred hotels. Abroad they have been placed in various cruise lines - Miami Cruise Line, Norwegian Cruise Line and Apollo Cruise Line. In India the starting salary for this profession is Rs 5000 and abroad it is $ 800. The hierarchy of posts in bakery and confectionery are as follows : Chef, CDP and Commi 1.