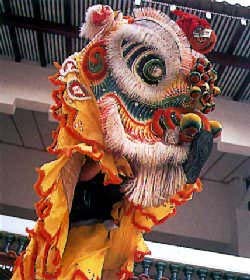 Beijing college student Zhou Ji, 22, went to his hometown in southwest China's Chongqing Municipality, thousands of miles from the national capital, for the Spring Festival, or Chinese Lunar New Year Day (from February 3 to March 14 this year).
Zhou had not been home for a year. Zhou earns his own tuition fees and could scarcely afford to forego a full-time vacation job. "But Spring Festival is definitely an occasion to go home. For me, the festival means getting together with the family," he said.
Like Zhou, hundreds of millions of Chinese go home or travel with their families during the Spring Festival. A gigantic holiday is tough on transport systems and the tourism industry. The country's highways transport two billion people, and its railways 156 million, during the 40-day peak travel period around the Spring Festival.

How does Zhou plan to celebrate the Spring Festival? Will he follow the traditional modes? "Firecrackers? No, I haven't touched them for years. In my city they are banned in the downtown area. There are a lot of fake and poor-quality firecrackers around and they are dangerous," he said, adding that when he was a child, young people set off fireworks at squares and all the families watched together.
"A big dinner at home? No, my mother is too tired to prepare one and too much meat or fish is bad for your health," he said, adding that his father has made a New Year-eve dinner reservation at a restaurant. "We had to call a lot of restaurants before we finally found one as most are full."
"Temple fairs? No, they're too crowded. I just want to have a good rest after a year of hard work," said Zhou, a typical representative of a young Chinese generation that is excited by Christmas and Valentine's Day but no longer sold on all the traditional rituals that accompany the Spring Festival.
But traditional Spring Festival rituals are gaining in popularity overseas. Christian Perlingiere, a Brazilian studying in the United States, said last year's Chinese New Year celebration was highly publicized and attracted hundreds of people in Sao Paulo, Brazil.
"As people become more interested in China, more Spring Festival celebrations are being held around the world and have attracted a large number of curious foreigners," said the young Brazilian who studies Chinese language, culture and tradition at Georgetown University in the US.
Celebrations include a parade with dragons, a concert with Chinese traditional instruments and the consumption of delicious "niangao", or Chinese New Year cakes which are made of sticky rice, said Perlingiere.
Large cities in the US such as New York, San Francisco and Washington D.C. also hold Spring Festival events which are sponsored by China-focused trade organizations or Chinese cultural groups. People enjoy those parades and fireworks, even if they don't really understand the traditions very deeply, said Ryan Paul, an American living in Beijing.
He said there are recognized holidays based on Irish, Italian, African-American, and Jewish history in the US, but as yet, Spring Festival is not recognized as a national holiday, even though many Asians live in the US. "However, I predict it will soon become one."
A San Francisco-based website published a list of 2007 Chinese New Year events, sponsored by Southwest Airlines. It includes a Chinese New Year flower market fair, a carnival, a Chinese New Year concert to be staged by San Francisco Symphony and an "Imperial Dinner" in the San Francisco City Hall.
Meanwhile, the annual Miss Chinatown USA Pageant will be held during the Spring Festival in San Francisco where Chinese-American women from across the US will compete for the title and the opportunity to win scholarships and become goodwill ambassadors for the Chinese community. The event has been held annually since 1958.
A Chinese New Year Parade, said to be the largest celebration of its kind outside Asia, will also be held in San Francisco. "The parade is exciting," said Perlingiere. There are usually decorated floats, marching bands, martial arts, stilt walkers, lion dancing, Chinese acrobatics and the Dragon Show as the grand finale of the parade which is accompanied by firecrackers.
Li Jialin who works in an American company in Beijing saw lion dancing for the first time in 1999 in Perth, western Australia when he was a high school student there. "Believe it or not, I had never seen real, live lion dancing before that except on TV, not even in Beijing where I was born," complained the Chinese young man. He studied overseas for more than 10 years.
Li said traditional Chinese culture receives special attention during the Spring Festival outside China. Last year, an Australian telephone company gave every single overseas Chinese student in the country a few free minutes to call home from their mobile phones on Spring Festival day. "It was either a commercial promotion or just being nice to us, but I reckon it's connected to the fact that Chinese culture is growing quickly throughout the world," Li said.
"More foreigners are interested in China because of the country's economic and political rise to the forefront of the world stage," said Perlingiere.
As a first generation Chinese-American, Edwin Young in San Francisco said his parents still go through all the rituals of cleaning and decorating the home, preparing delicious food, visiting relatives and worshiping ancestors, but he and his siblings only visit their parents for the Chinese New Year-eve dinner.
"No longer do I get new clothes, new pajamas and new slippers for New Year's day. We also rarely visit other relatives now," said Young, who is sorry that the traditions may be fading in China. "If that happens, how can Chinese traditions continue here in San Francisco?"
Last year, the Chinese government proclaimed "Spring Festival" one of the country's intangible cultural heritages, along with Peking Opera, acupuncture and Shaolin Kungfu.
Feng Jicai, an expert on folklore, said old people think Spring Festival means new clothes, firecrackers and delicious food, but young people take it as an opportunity to relax or travel. "Life is getting better but also more stressful, and people need the psychological comfort of a family reunion during traditional festivals," said Feng.