Are China's Rulers Illegal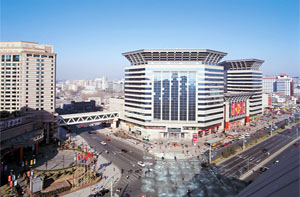 Once again China's government lurches wildly and unpredictably in the diametrically opposite direction to the one everybody agrees it should rationally be headed in during these times. Not unlike a ward of psychopaths intent on blocking out reality, the country's leadership has abruptly announced that, effective immediately, it is further restricting foreign news within its borders.

What makes this current measure of particular interest is its exact wording. Among the categories of news to be made illegal is anything that may 'endanger China's national security, reputation and interests.' It's common knowledge that what most endangers China's national security, reputation and interests around the world today is the banning of information and the censorship of news within China. So are we to infer from this that China's Communist Party and its state-run New China News Agency have now effectively been made illegal?

Or, in the same way China considers all discussion of Taiwan's status to be an internal affair, i.e., a matter not subject to discussion ' is it perhaps also the case that it considers the endangerment of its own national security, reputation and interests to be an internal affair, i.e. something that can be allowed to go on unimpeded as long as it is perpetuated by Party leaders themselves?

Although this may seem irrational to those unfamiliar with China's form of government, the fact is that China's rulers define their own security, reputation and interests to be what is good for China. Since, other than them, no one else in China has a voice, they are free to get away with this. Insofar as they are making it increasingly difficult for outside news to penetrate the country, it's not hard for them to win over the Chinese people to their way of seeing things.

So, even if now, according to these new measures that have been put into effect, China's rulers are, in fact, illegal ' nobody in China except the rulers themselves will have any way to find this out. It's understandable why it's so important to them to keep it this way. We can expect further crackdowns in the future on all kinds of news media, the arresting and harassing of even more journalists, a further tightening of the regulations governing Web sites and online forums, the mobilization of many tens of thousands more government workers to screen and block Web content, and the continued firing of editors in publications that resist official control.

In this one area, China is back to something like a Cultural Revolution. This looks bad, which is yet another reason why it's leaders are scrambling to cover it all up, no matter how much harm this does to China and the 1.3 billion Chinese.
17-Sep-2006
More by : Dr. William R. Stimson
---