Balancing the Scales of Justice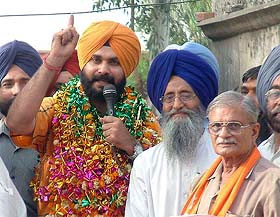 A film star, a cricketer and a politician the thread that ties the three together is the recent judgments by the Indian courts. Sanjay Dutt, Navjot Singh Sidhu and Shibu Soren were all deservedly convicted and sentenced for their crimes. These judgments have faded away the belief that celebrities are super humans and had reiterated that they are human beings after all. The myth that celebrities can get away with anything, even murder, is negated.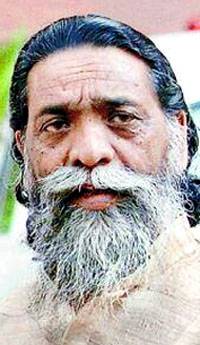 High profile criminal cases are major attractions in newspapers and news channels. The human nature to find pleasure in another's misery is highlighted in such cases. A minute by minute analysis was done when Rahul Mahajan was wheeled into Apollo Hospital, or when Sanjay Dutt's eyes welled up after the judgment, or when Salman Khan was sent to jail. But who exactly is responsible such a hype? The celebrities, the common man, or the media?

The public is quick in passing the responsibility to the media and the celebrities. However, if we ponder on this point, then the realization will kick in that it is the viewer himself that makes the celebrities and it is the viewer who the media caters to. Though, the highlighting of these cases has brought about a rise in the level of awareness and has empowered the citizen to exercise their fundamental right of freedom of speech and expression, article 19(1)A.

The Jessica Lal and Priyadarshini Mattoo cases are prime examples of the power of public opinion. The retrials in these cases and conviction in the latter have helped in restoring the dying faith in the Indian Judicial system. It reassures the public of a fair and unbiased though in all the cases cited, the judgments were given almost a decade later. However, it has also proved that justice delayed is not always justice denied.

Celebrities are people for we love to hate. Thus, till the time the celebrities keep faltering, the TRP ratings of the news channels and readership of newspapers will keep soaring. It is interesting to see that, it takes murders by celebrities to enlighten the public about Indian law, and to rekindle their faith in the Indian judicial system.
10-Dec-2006
More by : Ishita Russell
---