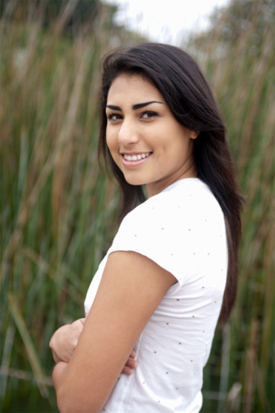 Oh the love of my life, there's no word, no phrase in the world anymore which can in any sense express the love that my heart holds for you……..I wish there had been any other easier language to express love for love beings like u and me.

My dream maker man,

Always I had seen a world away from this ,but I realize there's no world away from this rather there can only be souls like u to make this world a better place to live for lose hearts like me. The past of my life had made me strong enough to not fall in love with anybody further in life but the power of your true love melted the granite buried heart to fall in love for the last time of my life. And in this life of mine have forgotten everybody as far as relationships are concerned neither do I look upon or care for anybody else other than u its only u and u all around me and my mind. Now I look upon my parents my family like a family that we can't go on to choose for rather have to force ourselves to accept them as they are for they love us in their own sweet different way, while I look upon the world as simply a human being with as minimal as possible obligations for which am already in this very profession. I have only 1 obligation and that's u. Beyond u there's no more dream anymore ,and I realize it today that u have upraised me to a spiritually higher level where I have got no expectations from life except you.

The passionate enthusiast

In you is again the one which contradicts my state of mind at present, may be wants to push me up to another higher level of devotion and self detachment for which u will just remain a medium, or may be to pull me back in to the Maya once more. And I have chosen to rise and just rise. And here I begin another journey of lone as a soul whose only destiny is the paramatma as is said in "gita" and its only with u that I will reach the destiny of my soul and through me u will after enthusiast in you is finally dead just like in me. That day is even not too far only up to the day I am closest to u both by mind body and heart wherein the two souls will go into a mesmerized trance to do their tango in the play of the almighty. And after we both are done with our jobs assigned by him the tangoed souls will finally lie rested in the proximity of the ultimatum.

Oh the arrowhead of our Cupid's arrow off late it's only you who is driving it.

My-then-soul mate,

That will be the day when each of us will know the others feelings even when unsaid. Satisfied with the parts we have played in life if the creator blesses us with a few moments of heavenly peace in intimacy, I can see myself in your arms dancing to the holy tune of love under the shower of the divine bliss till my feet gets torn and your knees are jerked to derive the eventual pleasure out of life. Then we fall apart with no more yearnings to finally find myself caressing through your curly hair and see you comforting my feet in yours.

Mo puchchu dhana, gelhu dhana , you are the unstyled unpolished diamond of the human resource still not excavated. But one day u surely will rather the nature is already doing it for it's sake. I request the eternal judiciary not to part us anytime of the play. But it too can't help if we are destined to. You don't worry dear we both are already one even now, as u always say.

I can from now feel the evidence of the magnificence of that celestial ecstasy, in the least of our moves of saying "I love you" at the same time, me calling u up and u calling me up at the most expected moments of need , that basic understanding between us, at the times of my low when u too fall as low as me to feel the pain and see how much am going through, to awaken me to a new avenue just by the side, the little joy of electrifying stimulation that runs down my spine the moment we both are entwined in adoration of each other when affectionately brush aside the last strand of hair from the corner of my lips to plant your soundless smooch and tongue me eventually in mid of the Zephyr's evening walk past by us. May this feeling gradually intensify to its full and final form as soon as possible.

My sweetu

U don't worry in the process I shall never leave you alone in your worldly path of achievements, neither will I ever prevent u from doing anything not against our values, I shall always try my best to be your strength & not your weakness, may be at times I may go astray in the craze for your expression of love. Please don't abandon me in those times of longing, I shall need your help for reinforcing my faith once again in you and our love by saying a few affectionate words to comfort me. Then I promise not to be "abujha " anymore and be happy in supporting you wholeheartedly.

U know na that's me like a memoir of glass with paper padding which has been marked with "handle with care" sign on the carton

Anu

Tama gelhi dhana.