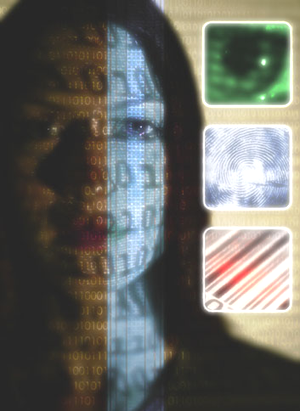 Virtual reality can be looked at very interestingly. Broadly if one has the right tools, all internal and external experiences can be duplicated in a closeted environment. It can be effectively made to cover a whole gamut of transmissions. Today even life-like experiences complete with human emotions, body sensations and mental diagram are being experimented with.

Effective environments can be very effectively created to transmit even a spiritual experience. Energies can be fed through well charged religious houses. Dhyanlinga temple in Coimbatore is one good example of an environment created to transmit a meditative experience. Offering a virtual experience can be multi-dimensional and offer a varied of simulative experiences. This also proves that virtual reality aspects can be viewed from various angles.

What can be a life-like simulation? Can we go to a point to create a more wholesome experience? An experience that can transport us into and out of simulations in its entirety. Deeper the participation greater the ecstacy.For this can we look at the possibility of working with dematerializing the body effectively. Time travel explains the mode of dematerializing and rematerializing for effective body transmissions through various time dimensions. In addition to creating a light low effect body mind system one can case it into a covering that can make it translucent. Use of a very transparent sheath can ease transport of a being into and out of life like simulations. Furthermore gaming tools can be installed onto thus created translucent beings. This can greatly enhance participative environments. Enhanced participation can create never before experiences.

Gaming can be now viewed from a totally new dimension. Wholesome participation can make life worth living. Totality has a life dimension to it. Can experiences created through life like simulations spring forth a more eager sense of life.

Considering that the planet is one huge simulation with all beings playing a role, we have a great environment to live in harmony.

Various spiritual books and guides have clearly mentioned that the world is a playground and we are playing our roles here. This relates to being aware that life is just game.Games that have a certain involvement aspect in them.

Very fact that life is truly a game and games are fun. Since our perceptions are not open to these states of seeing we are not able to fathom that we are actually caught up in living in a very robotic manner.

Zeroing down on various aspects we can come to a reasonable conclusion that life and everything around it can be one deep gaming experience. An experience replete with body, mind and emotions. This whole bundle represents a human being.

Deeper look at the basis that this fact that this planet gives on arises is that if this planet is a simulation, are there beings external to the planet. Obviously if this is a simulation there has to be a way to leave the planet and enter the simulation part of it.

This being a reality and drawing from my experiences during my life, beings as part of the simulation do exist. What these beings are can be drawn from how a complete human being can be transformed into a being of light. Apply some gaming tools on to him and voila you have a complete simulative participant. Who are these beings?

Can they be seen from the naked eye, is there a way to detect them. Is there a technology competent enough in the planet to explore this angle?

Today we do have certain advancement in providing a simulative experience, as wholesome, as real time possible.

The other aspect is the sensitivity of such a technology. Obviously this technology is in the right hands, Enlightenment is a boon to this planet. But if by any chance it falls into the wrong hands, can it be misused. Highly debatable, worth inferring.


Image (c) Gettyimages.com