Basant is Here!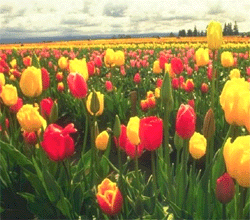 When we were young (talking of good old early sixties in New Delhi), my Amma (Grandma) used to say, "Ur Gaya Pala, Ayaa Basant Lala" - the chills of winter are flying with the onset of Spring. And, with that would end our warm water baths. Making us sit directly under the cold tap water she would keep chanting the proverbial folk saying like a Mantra. For me personally, perhaps it turned out to be a blessing. Even in New York, where I live now, I sometimes entertain myself by taking a shower in our backyard lawn with the hosepipe (it is cooooooooled even in summer) and somehow I hear myself chanting, "Ur Gaya Pala, Ayaa Basant Lala".

Basant known as Ritu-Raj - The King of Seasons, arrives to augment freshness and novelty. Plants and trees start waking up from their deep slumber. Yellow color seems to be in full bloom as Sarson (Mustard) sways in the fields. There must be some special significance of this yellow color that in India particularly on the "Basant Panchami" day, everyone tends to wear yellow color clothes. Birds that fly away during the extreme winters start coming back and one can start hearing different sounds being emitted by various birds. With the arrival of Spring, one can't help but open the curtain-laid windows and start peeping outside to admire the inexpressible play of Nature in all her splendor and glory.

Patang Bazi - flying of the Kites, symbolizing the soaring spirits - is what we used to do then to celebrate the arrival of Spring. Boyee Kata, would be heard all around every time when two 'high fliers' crossed their threads in the mid-air and by deft handling ensured cutting the string of the opponent's kite. As kids, we would run after the free flying kite, sometimes totally oblivious of our surroundings, to grab the "catch".
18-Feb-2000
More by : Rajender Krishan
---