The Eiffel Tower was built for the International Paris Exhibition of 1889 to commemorate the centenary of the French Revolution. The Prince of Wales, later King Edward VII of England, opened the tower.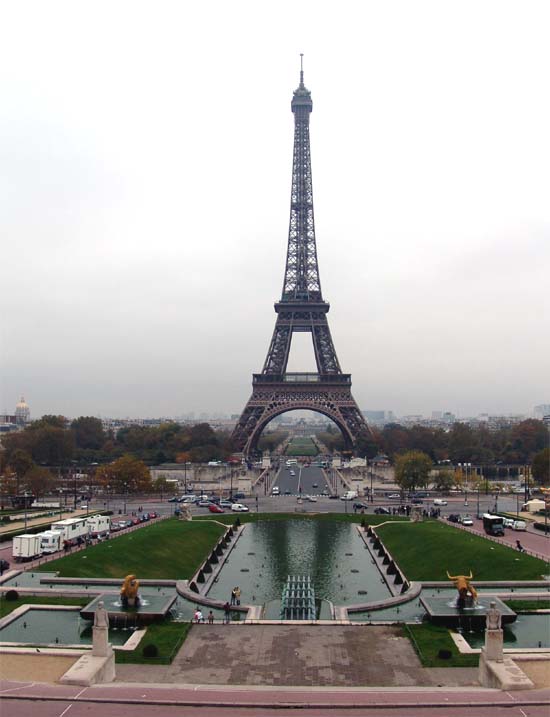 At 300 meters (320.75m including antenna), and 7000 tons, it was the world's tallest building until 1930. Other statistics include:
On this inauguration day, Eiffel climbed the 1710 steps leading to the third level of the tower before unfurling the French flag and hearing the 21 canon salute marking the occasion. Eiffel later inscribed these words in a woman's fan: " the French flag is the only one with a 300 meter pole." The Eiffel Tower remained the highest monument in the world until the construction of New York's Chrysler Building in 1930.