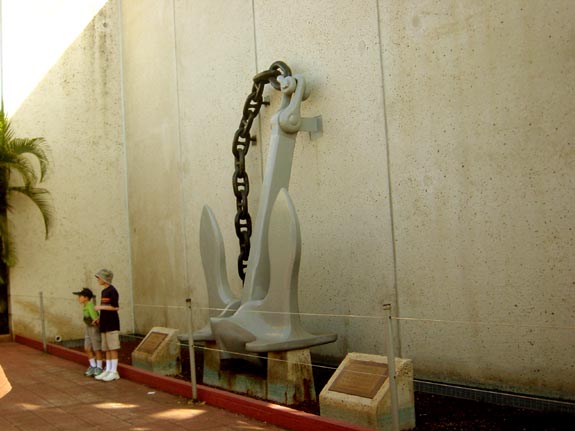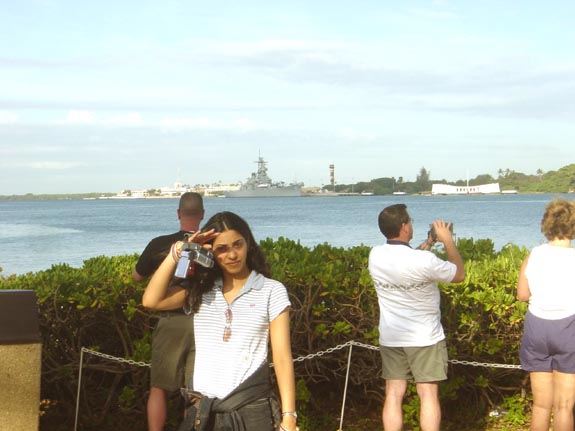 A view from the boat of USS Arizona Memorial.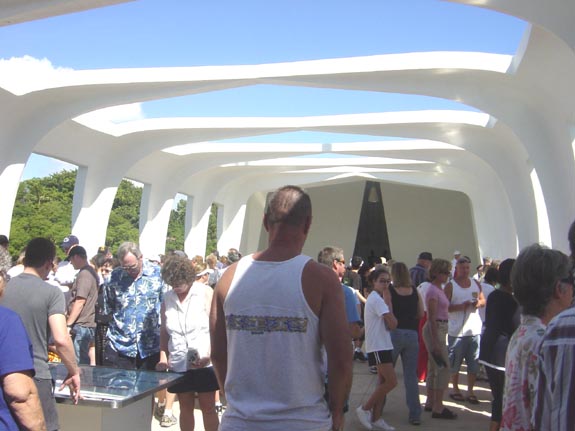 Inside the USS Arizona Memorial. The Memorial is located about 2 miles west of the Honolulu Airport in Pearl Harbor on the island of Oahu. The Memorial is managed by the National Park Service (NPS) and consists of a shore-side visitor center (VC), where the tours begin, and the Memorial located in Pearl Harbor. The Memorial is accessible only by the NPS tour from the visitor center. The USS Arizona Memorial (USAR) is built over the remains of the sunken battleship USS Arizona, the final resting place for many of the 1,177 crewmen killed on December 7, 1941 when their ship was bombed by the Japanese Naval Forces. This loss of life represents over half of the Americans killed on this "Day of Infamy", the worst naval disaster in American History.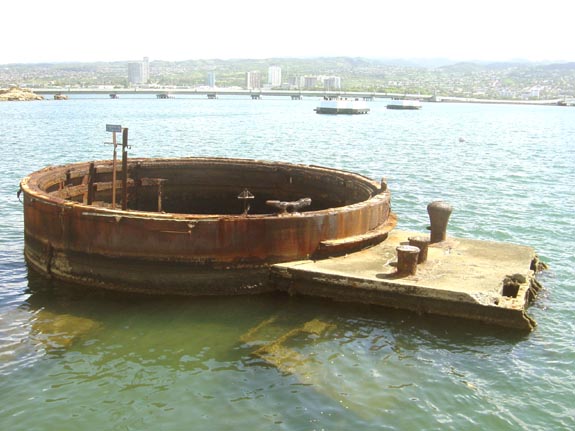 The rig that sits atop the sunken USS Arizona.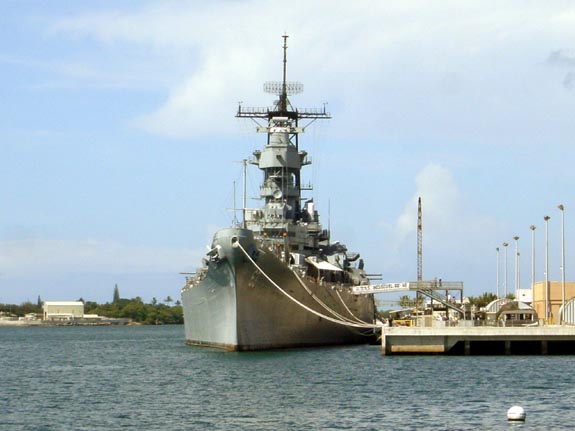 Naval Ship USS Missouri Docked in Hawaii.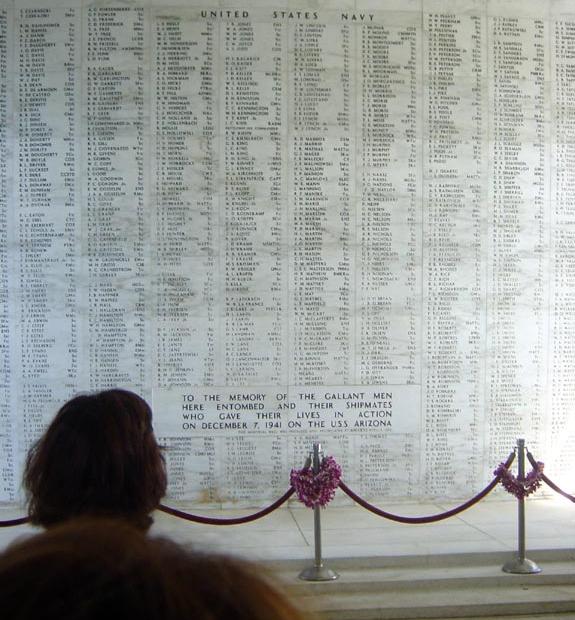 The list of people who gave their lives in action on December 7, 1941 on the USS Arizona.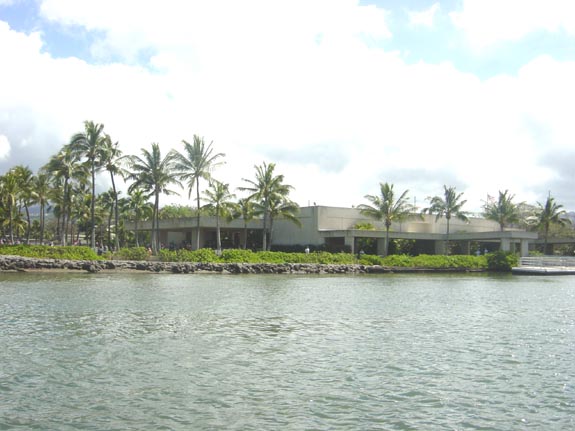 A view of the starting point from where we took the boat to go the USS Arizona Memorial.