Roaming in the Skies ...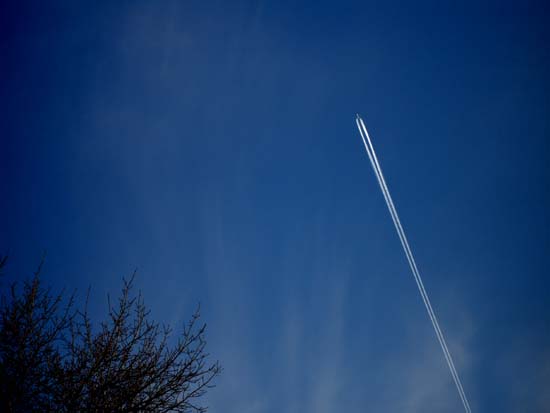 While enjoying the scenes of dusk I suddenly noticed this jet streaking through the skies followed by an airplane crossing directions as seen in the shot below.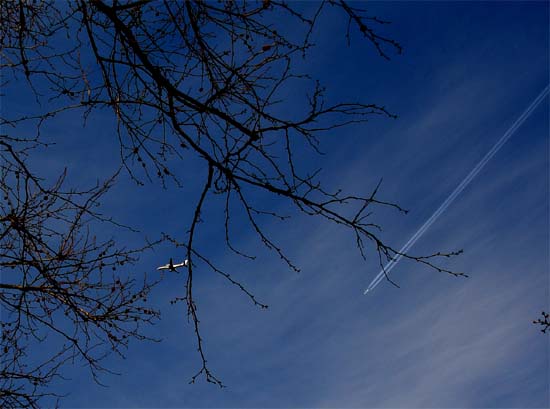 Dusk, deep blue skies, jet streaking through with its white cloudy lines, a passenger airplane crossing directions with spring borne tree branches laden with buds... I was observing too much!
10-Apr-2005
More by : Rajender Krishan
---