Jagannath Temple and Street Merchants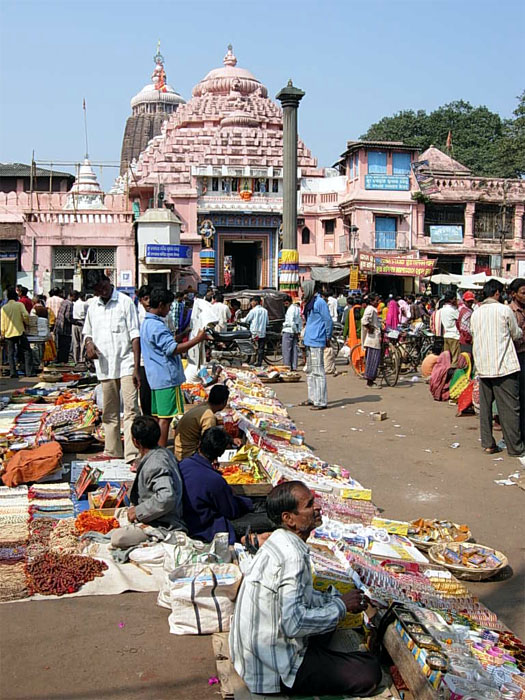 The famous Jagannath Temple in Orissa where the street vendors not only encroach space everyday but also become the cause of filth and pollution at the holy place. The local civic administration and police show total neglect.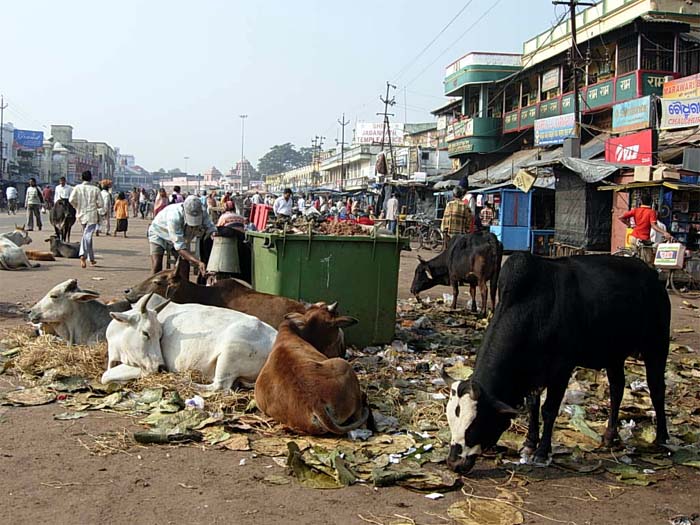 This is the picture of the main road that leads to the famous Jagannath Temple. The cattle have a field day in eating the heaps of garbage and leftovers thrown by the devotees. Do the civic authorities and the people at large realize these sacred cows chew on waste, end up consuming filth and garbage which in turn becomes a part of the milk that is used for human consumption. [Read: Are We Being Slow Poisoned? ]
Another picture below shows the total lack of concern by the police.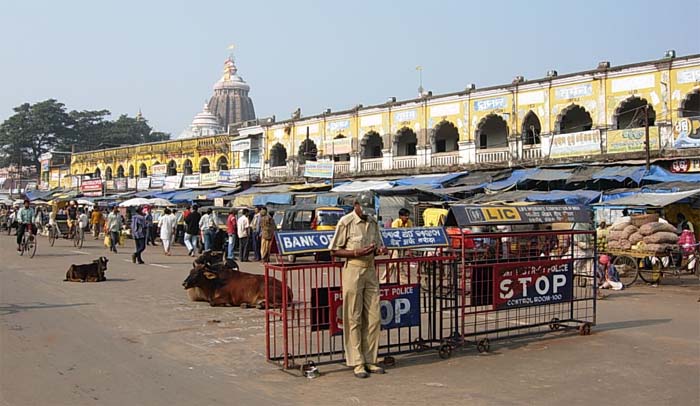 01-Feb-2008
More by : Ranjan Kumar Ganguly
---