Moonbeam
A look at the moon through the tree outside the front window of my house. The picture is taken from inside the house looking through the window. Next shot shows the same tree in the early morning sunlight.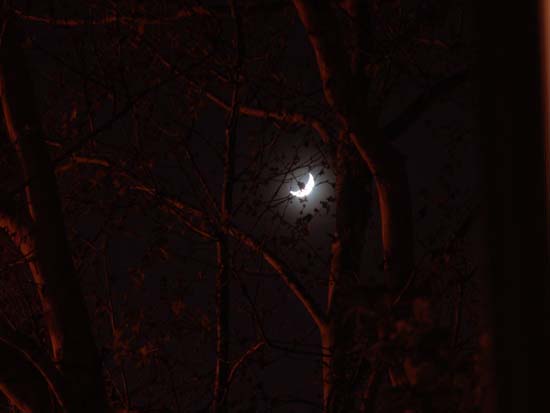 This shot was taken basically to compare the results using the same tree see through the window that is seen in the picture above of the Moonbeam.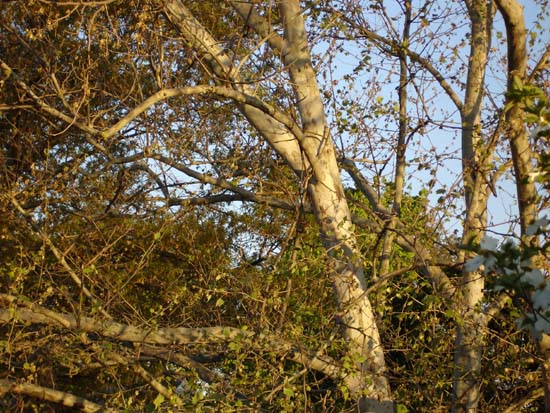 This shot was taken on a clear night. A star was also captured during the shot with two tiny specs of stars in the extreme bottom edge of the picture.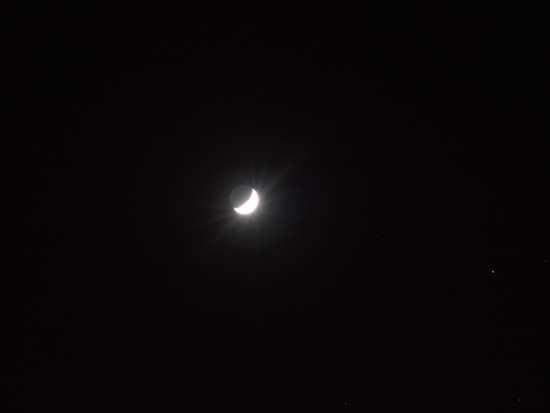 13-May-2005
More by : Rajender Krishan
---