The palace of Westminster standing alongside the Thames river is one of the famous landmarks of London. The palace is also home to the British Parliament and the clock tower nicknamed Big Ben. It provides a terrific history of Great Britain's monarchy and current parliamentarian rule.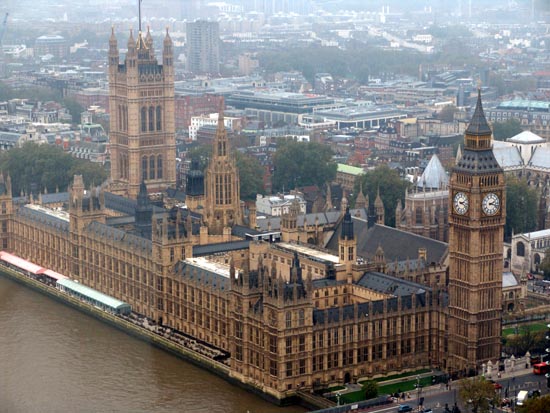 First built in 1050, the palace got destroyed by a fire in 1834. The new Palace was constructed during 1840 and 1860 in Gothic style of architecture.
The Big Ben clock-tower is 316 feet tall. The clock itself weighs over 13 tons. The figures on the clock face are about 2 feet long, the minute spaces are 1 ft. square; and the copper minute hands are14 ft. Long.