'At Chitor, look you, I was all in Kings' country; for Kotah to the east is beyond the Queen's law, and east again lie Jaipur and Gwalior. Neither love spies, and there is no justice.' – Kim by Rudyard Kipling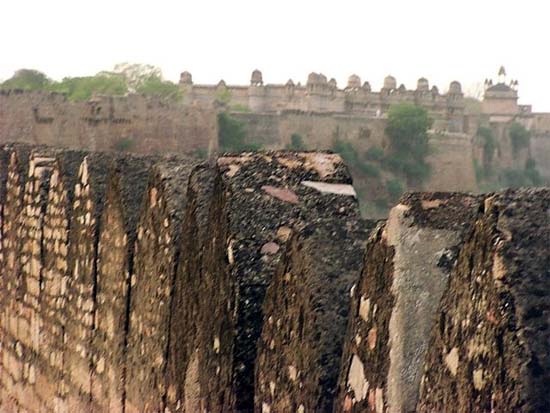 The Gwalior Fort as seen from within.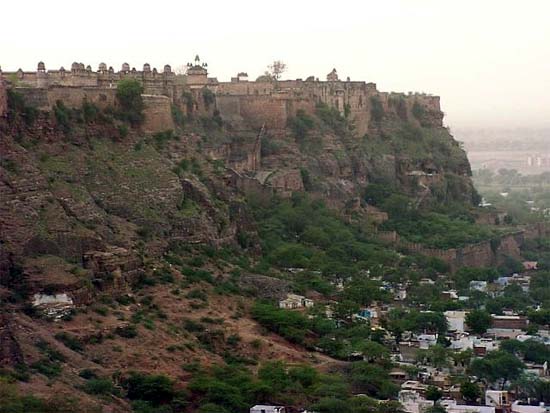 Gwalior is a town where I grew up and indeed it was a King's country. Strange it may seem, I studied in old havelis and palaces, which was donated to institutions for educational purpose. My friends from the royal Maratha household grew up with me and shared stories of the Family heirchy. The former state of Gwalior was formed in the mid eighteenth century by Ranoji Scindia, a Maratha chieftian.The house of Scindia remains a powerful force within the province of Madhya Pradesh and India till today. The state was taken over by the British Raj temporarily in the early nineteenth century. The havelis therefore show some British influence. Gwalior was given back to the Scindias in 1886.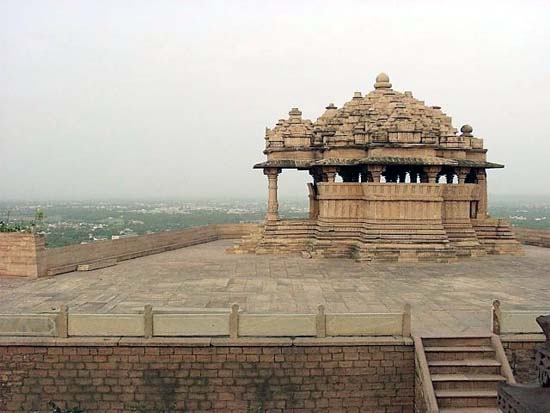 There are several temples within the fort. The Sasbahu temple is one of them. It is beautifully adorned with Bas – reliefs. One can see the city of Gwalior standing from this temple.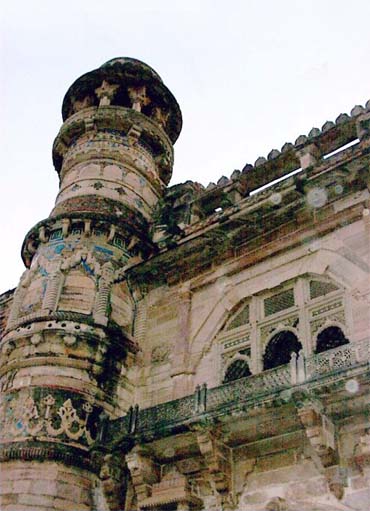 Akbar, the Mughal emperor called it the 'Pearl of India'.

It stretches in Gwalior from North East to South West for a length of 2.4 Kms. It has a maximum height of 342 feet. The face lies perpendicular and has numerous caves.

The fort stood to the glory of Mughal kings and later Hindu Maharajas.

As a young boy I stayed at the foot of the fort and dreamt of secret passages, treasure troves, galloping British cavalry officers and the fairest of maidens behind the walls of the great fort.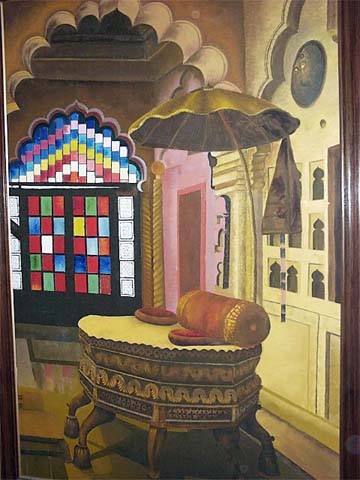 This painting hangs in the lounge of Mrs Maya Singh, Member of Rajya Sabha of the Indian Parliament and a royal of the Scindia household. It depicts the Royal Maratha traditional "gaddi" tinged with British and Italian influences.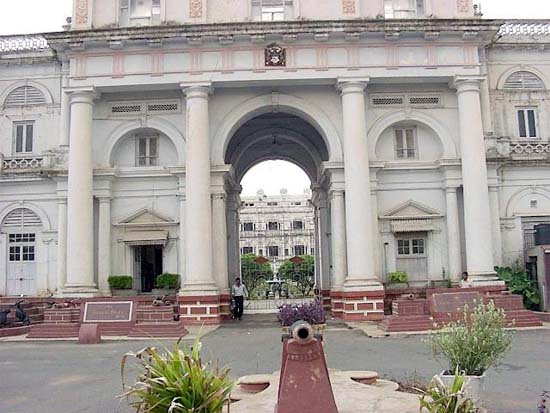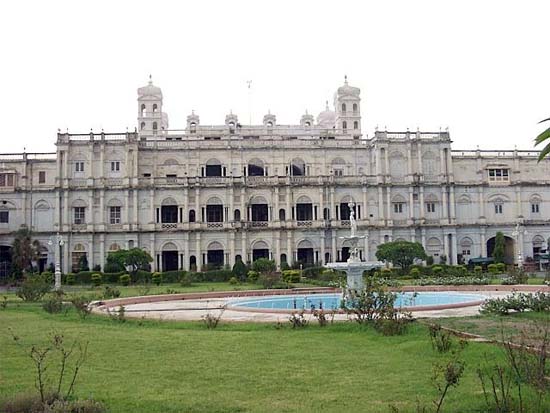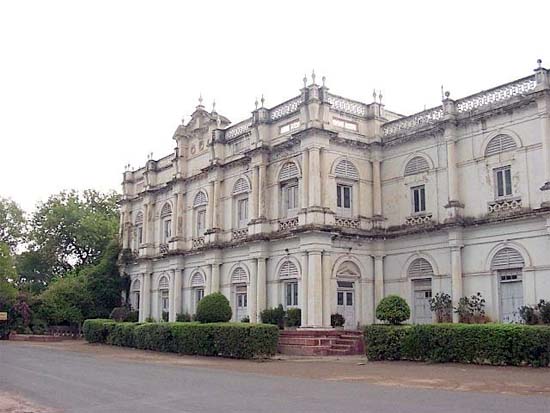 The entrance to Jaivilas Palace.

It stands at the centre of the city.

Its beautiful architecture is patterned on the French Palace of Versailles. Lt.Col. Sir Michael Filose designed the palace.

It was a centre of political power till the former Maharaja Madhav Rao Scindia passed away in a tragic accident on 30 September 2001.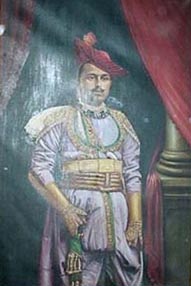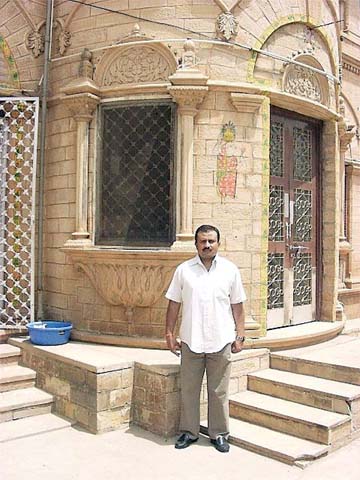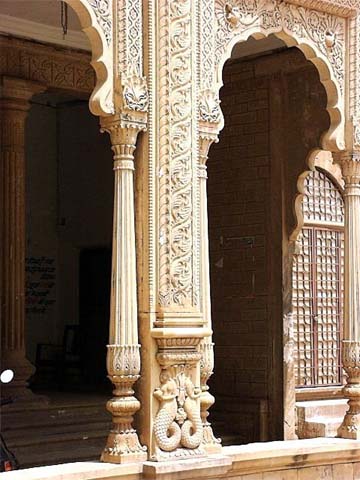 Portrait of Sardar Phalke of Gwalior. Sardar Phalke was a minister and a close confidant of the Late Maharaja Jiwaji Rao Scindia. He was a Maratha Royal, loved and respected by courtiers of the Scindia clan. The Phalke Bazzar in Gwalior is a crowded locality, which hides the once glorious tradition of the House of Phalkes.

One of the prominent scion of the royal family of Phalke and Sardar Phalke's Palace is the best known preserved havelis of Gwalior. History speaks in these corridors.