Revisiting The Lake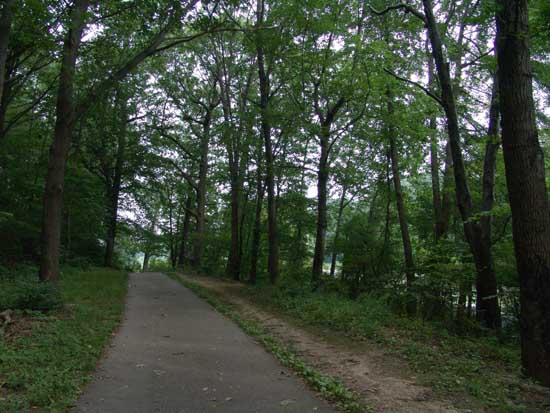 This walkway snakes around the lake and is ideal for a long brisk walk.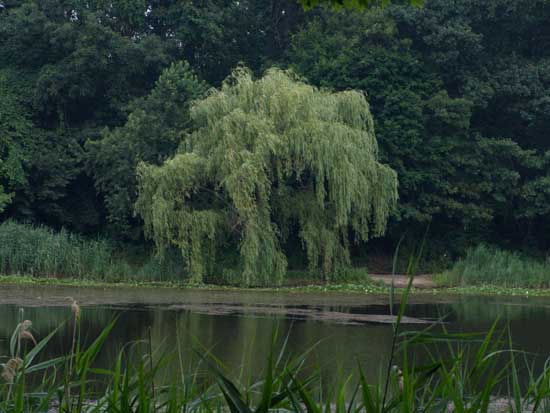 A view of the Weeping Willows from across the lake while strolling on the walkway. Botanically known as Salix 'Babylonica' the weeping willow is a hardy deciduous tree. Its formation is fairly round spreading almost 50 feet in height and width. From a distance it appear as a bloomer among trees.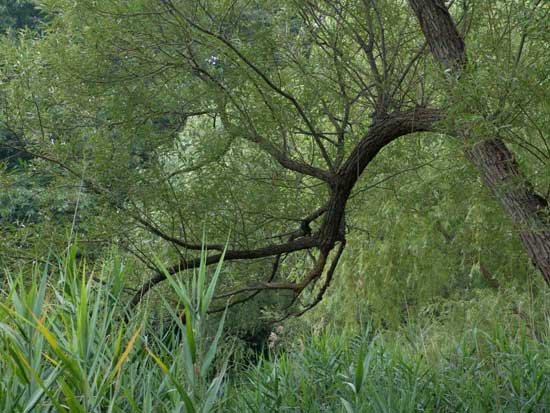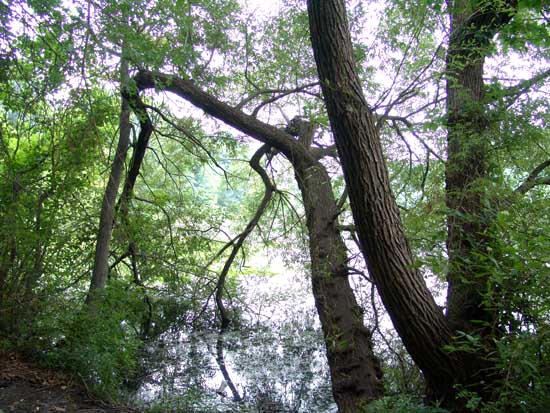 Treading on the walkway I came across a pair of leaning trees with stems kissing the lake waters. The way the major branch seems to arch downwards and yet shoot tiny branches upwards was mesmerizing. Could not obviously resist but shoot. This is another tree with branches not only bending and twisting but also growing into the lake.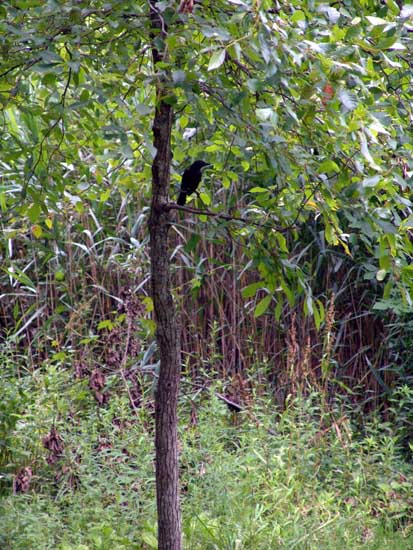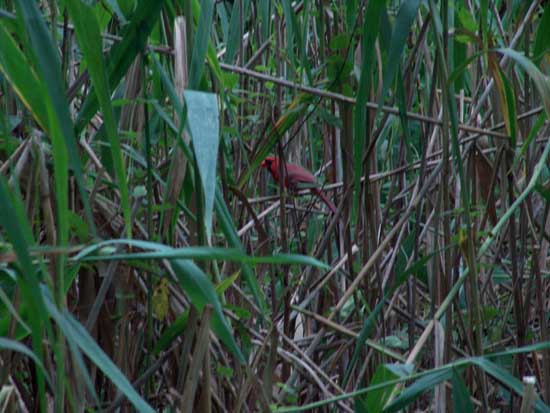 While walking around the lake it was a delight to capture the crow. Snuggled within the tall wild grass was this parakeet. Unfortunately the camera could not zoom any further than this.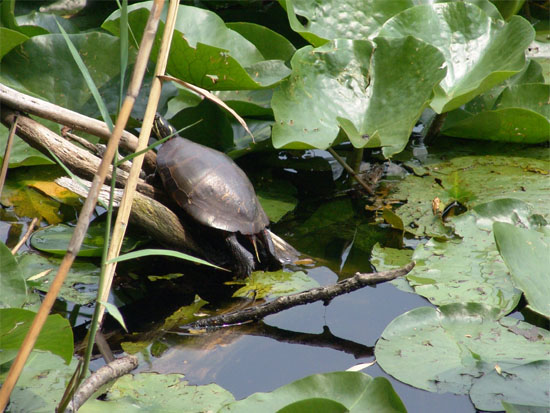 It was a great fun watching this little turtle having a great sun bath surrounded by the lotus leaves and bamboo shoots.

Previous: A Day at the Lake
04-Jul-2006
More by : Rajender Krishan
---