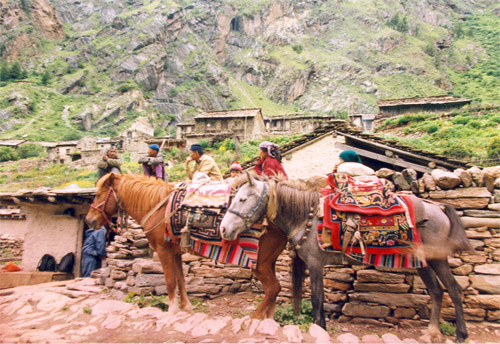 In district Pithoragarh (Uttaranchal), the 18 km route from Buddhi to Gunji winds through the Chhialekh valley and the village of Garbyang. Travelling through this region began my discovery of the Wild Flowers of Chhialekh, many of which are used as medicinal herbs.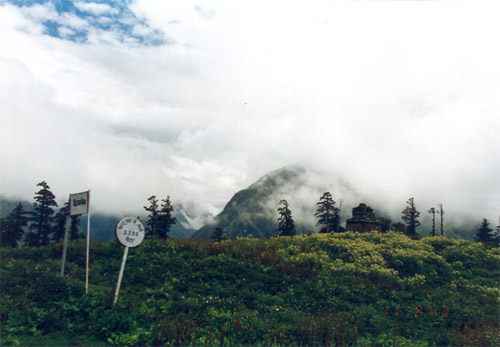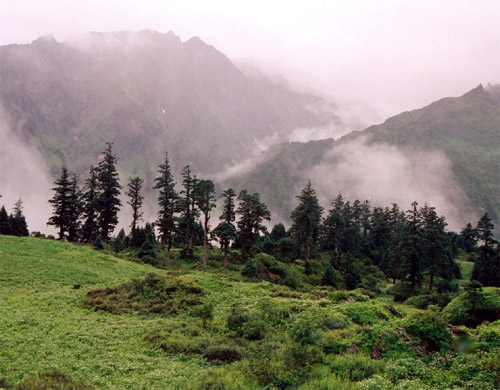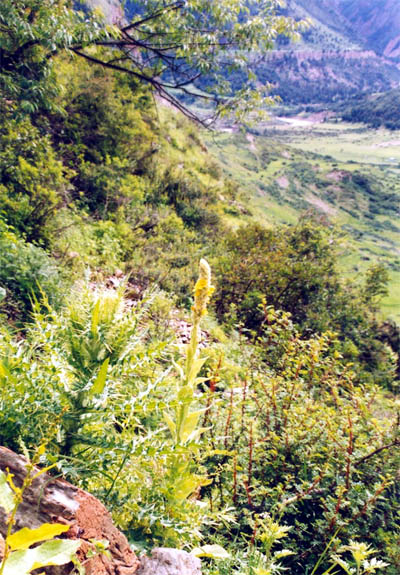 Situated at 3350 metres, the spectacular Chhialekh is a glorious showcase for wild flowers just after the monsoon rains. Below the stately firs and deodars at Chhialekh, grow a profusion of flowers. Growing in the crevices of the rocks and among the grass, the flowers are of all hues.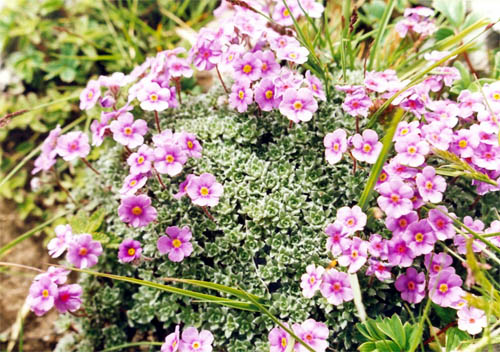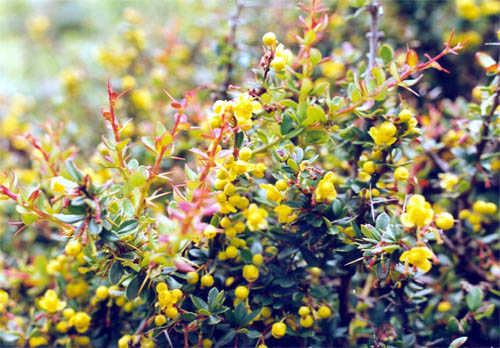 Androsace sp Berberis sp
Androsace sp. White or pink eyed flowers grow in abundance on rocks and mountains. A beautiful scene of this flower was witnessed at Chhialekh.
Berberis sp is a thorny plant with yellow flowers. Some varieties are evergreen, some are deciduous. Barberries are found on many continents, including both Americas, Europe and Asia. Barberry was once a popular hedge plant. Out in the open wild of Chhialkeh these Barberries seem to get their full quota of light that is essential for the Barberries to reveal the vivid colors of their leaves and flowers. Deciduous barberries are hardy for colder zones than evergreens.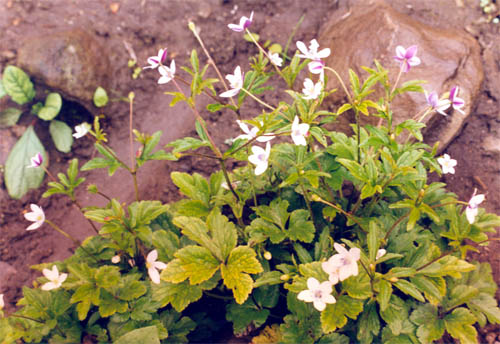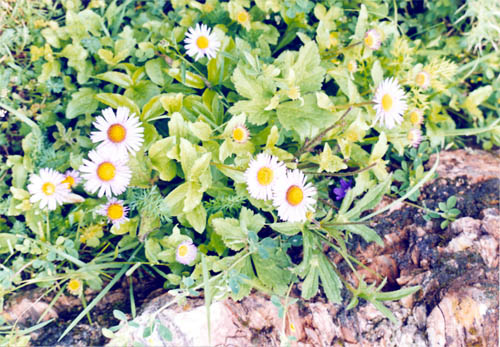 Celmatis sp Erigeron Bellidioides
Clematis sp. is a member of the Ranunculaceae (buttercup) family. The word is from the Greek and means "vine." This genus includes approximately 250 species and numerous garden hybrids. It is a varied genus, made up of mostly woody, deciduous climbing plants, though a few are evergreen and a few herbaceous. There is great variety in flower form, color, bloom season, foliage effect and plant height. The flowers are showy, having four (sometimes five to eight) petal-like sepals (no true petals) in numerous colors and shades.
Erigeron bellidioides - a true wild flower of the rocky mountains and a close relative of the Daisy family, tends to be the forerunner of the wild flora.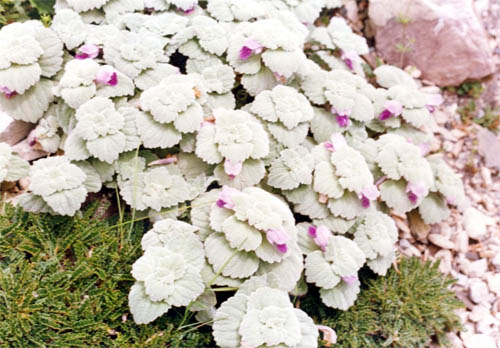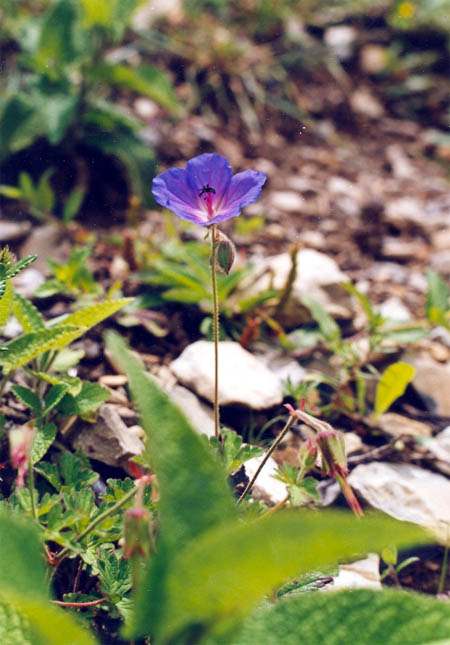 Eriophyton wallichii Geranium pratense
Eriophyton wallichii is a perennial floral herb with thick roots. Extensively seen in Bhutan, China and other mountainous regions of the Himalayas. The Chinese use the root of this herb for making tonics.
Geranium pratense: One of the loveliest of the wild flowers it is found in greatest abundance in the mountains. The flowers are usually blue and the plant grows to a height of half a metre while the flowers are typically 30 to 40 mm in diameter.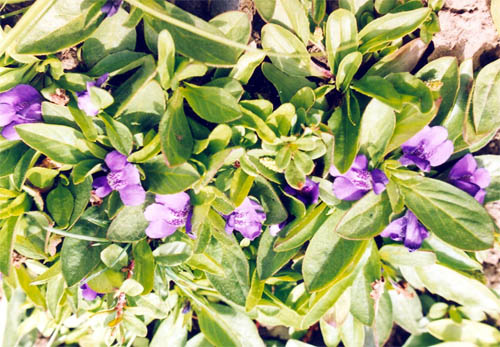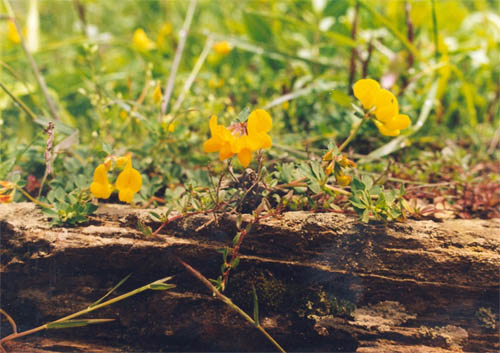 Lancea Tibetica Lotus Corniculatus
Lancea Tibetica flowers are hermaphrodite. The flowers, leaves and fruit are said to be used extensively in the Tibetan medicine. They are said to have a sweet and bitter taste with a cooling potency. They are used in the treatment of pulmonary disorders. The fruit is used to treat heart disorders and retention of the menses, whilst the leaves are used for healing wounds.
Lotus Corniculatus commonly known as Birds foot trefoil, upright trefoil or common lotus is a pubescent perennial plant. Its life span is from 2 to 4 years. Primary growth comes from the crown but re-growth comes from buds formed at nodes on the stubble left after defoliation. Leaves are pentafoliate, alternately on short stalks with the two leaflets at the petiole base resembling stipules. The asymmetrical pointed leaflets are mainly glabrous and are more slender and paler green than those of greater lotus.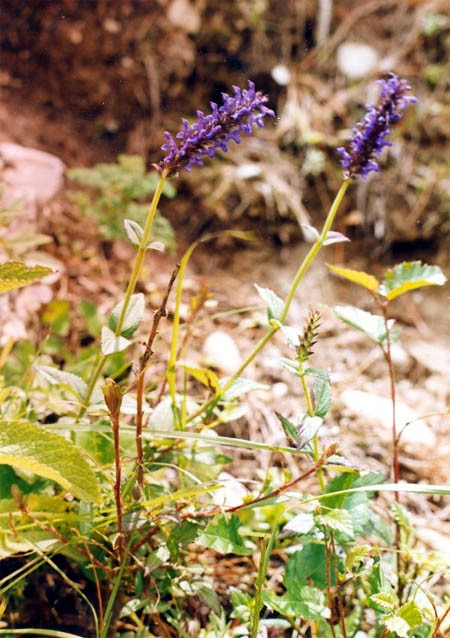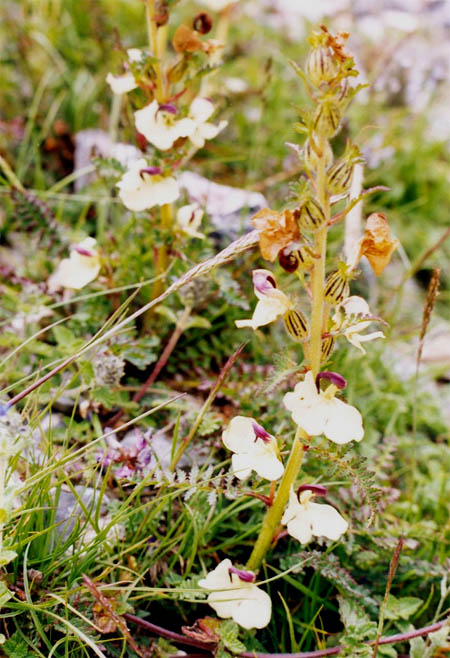 Nepeta sp Pedicularis sp
Nepeta sp another showy flower of the wild that has been used extensively as an annual flowering plant.
Pedicularis sp. All of the Pedicularis' are tranquilizers and muscle relaxants. The most outstanding thing about Pedicularis' are their flavor. They are the best tasting herbs for smoking. The natives in Tibet use their Pedicularis for upset stomachs and kidney problems.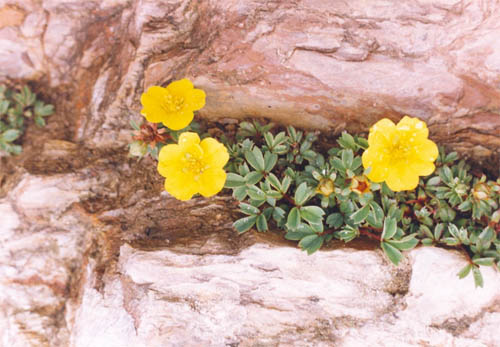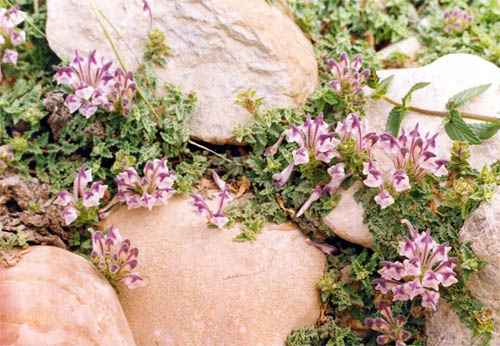 Potentilla Cuneata Scutellaria sp
Potentilla Cuneata grows predominantly in rock crevices with slopes and favorable water regimes. A hardy wild flowering shrub.
Scutellaria sp. is a wild and rare plant. It is said to be used as a herb as well.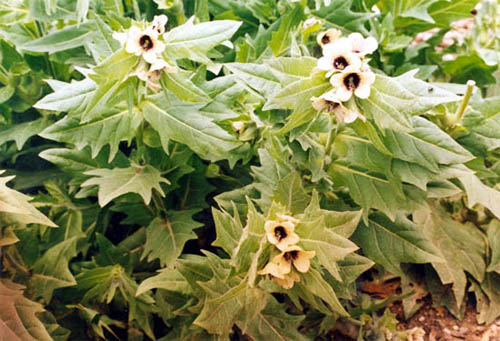 Withania Somnifera (Aswagandha)
Withania Somnifera, otherwise known as Aswagandha, is a perennial herb. The plants contain the alkaloids withanine and somniferine, which are used to treat nervous disorders, intestinal infections and leprosy. All plant parts are used including the roots, bark, leaves, fruit and seed.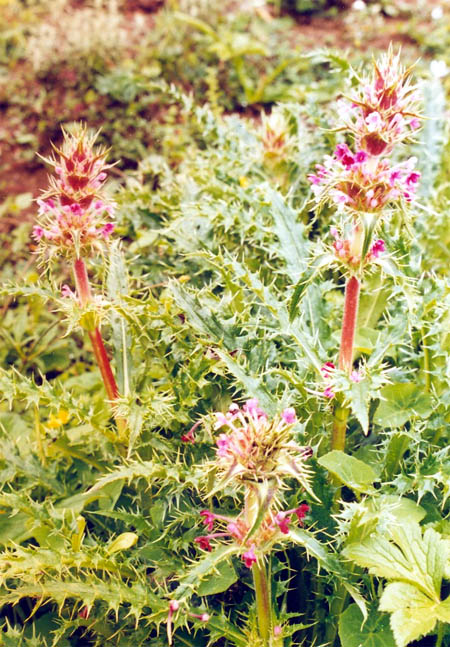 The plants in the photographs have been identified from "Concise Flowers of the Himalaya" by Oleg Polunin & Adam Stainton (1987) and "Flowers of the Himalaya: A Supplement" by Adam Stainton (1988) and some internet research.

All photographs taken by Kana Talukder.